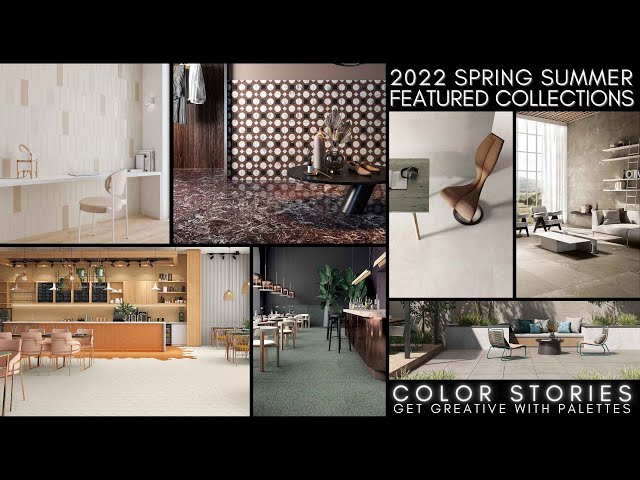 2022 Spring Summer Featured Collections | Color Stories
Create with confidence.
The Creative Materials team excitedly traveled this past September to Cersaie, the international tradeshow in Bologna, Italy. With the goal of seeking out the emerging hard surface design trends for commercial spaces from international manufacturers.
As detailed in Erin's Picks our design-focused approach with our 2022 Spring Summer Featured Collections are color stories. Daring to innovate, our color stories illustrate the story one can tell with hard surface materials. Curating these collections and palettes is only the beginning, as there are an endless amount of stories to be told.
The Spring Summer 2022 Featured Collections inspire us to dust ourselves off from the solitude of the past two years, breathe in fresh ideas, and explore design possibilities. Let's get creative.