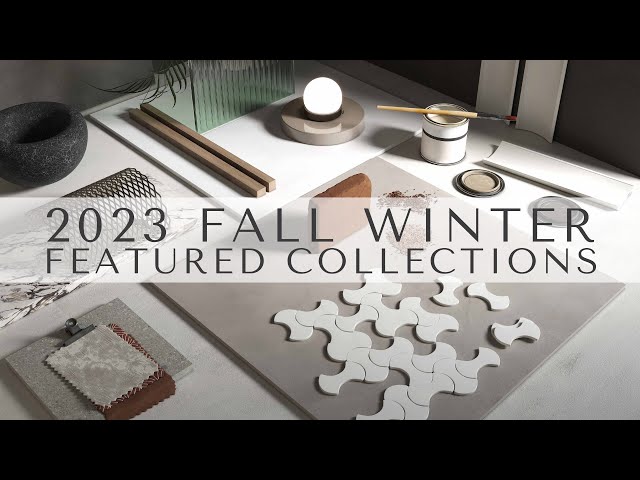 2023 Fall Winter Featured Collections
The elements of design are building blocks utilized by architects and interior designers to create successful compositions. This season, tile collections focus less on trendy aesthetics and return to basics. One key element is line, representing the connection between two points in space. It serves as a visual guide, defining a composition's boundaries, shapes, and forms. Lines can be straight or curved, thick or thin, conveying a sense of movement, direction, and emotion.
The 2023 Fall Winter Featured Collections embrace the use of lines in various ways to enhance overall aesthetic appeal. Some collections feature a series of lines to create patterns or provide visual texture. Alternatively, lines are used to create movement and evoke emotion in the layout and installation of tiles. Whether using linear patterns or thoughtful tile arrangements, lines significantly contribute to overall design schemes, elevating a space's visual impact and functionality.
Launch into lines…