When the title of the blog is called "Tile Talk" there's not a whole lot of confusion as to what it could be about.  You clearly know what we're passionate about!  Whether it's discussing the newest and greatest installation trends, breaking down difficult design challenges, or simply taking a deep dive into gauged tile production, here at 'Tile Talk', we're going to keep you locked in and connected.
In my 3+ years of writing this blog, the audience (in my head) has always been the project specifier, the interior designer, the hard-nosed contractor, or the experienced tile professional.  Rarely did I write my posts considering the actual end user or the direct consumer.
So, with this in mind, I want to share with you the Top 6 Consumer Benefits of Specifying Tile.
Let's jump right into it! 
1 ) Let's talk about health, baby!
Do you like harsh chemicals, irritants, or toxins?  How about VOC's or other harmful gases?  I didn't think so.  Tiles do not contain any of these volatile products, nor do they contain organic materials that can make it hospitable for dust/pollen or even the tiniest microorganisms.  Specifying tiles for your floor or walls helps promote healthier indoor air quality as well as creating a hypoallergenic environment.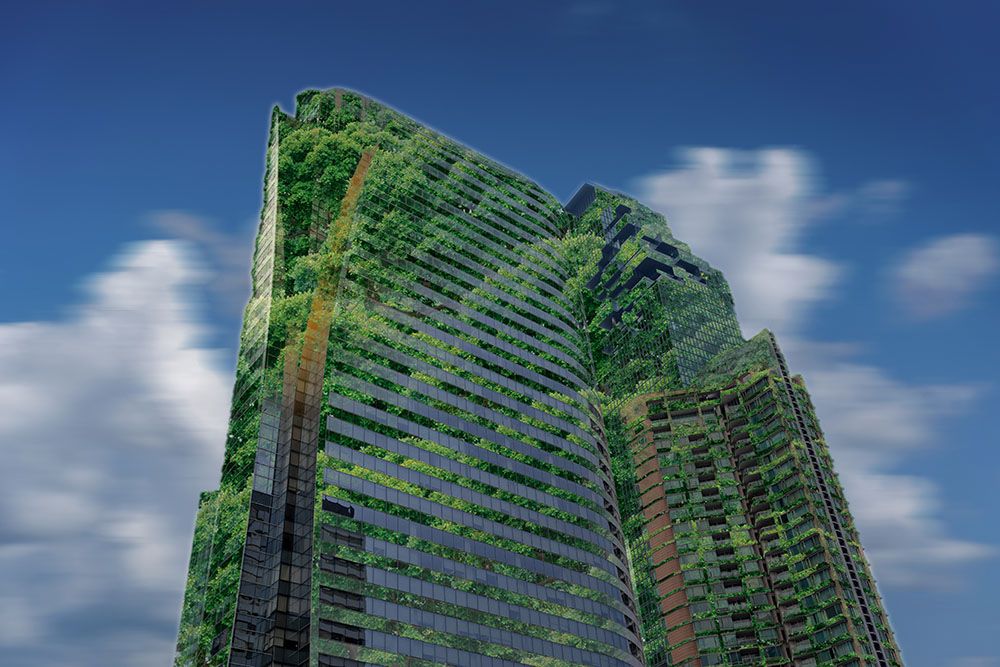 2) Cleaning's a breeze
You don't need a complicated maintenance plan.  Simply sweep when needed, mop or wipe with clean water, then finally – dry!  Most everyday cleaning simply requires these easy steps without the use of harsh chemicals. Along with its low maintenance benefits, tiles in general are difficult to stain, hard to fade, and absorb very little water.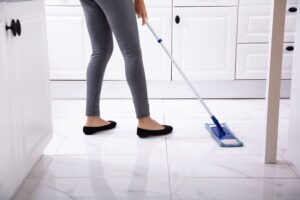 3) Durability
The perfect choice for indoor and exterior settings as most varieties are frost resistant and scratch resistant. Tile is the only hard finished product that has an expected life cycle equal to the life of the building it's installed in!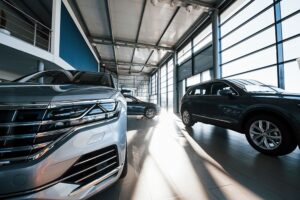 4) Think green
When the bulk of its components are clay, sand, and feldspar – it shouldn't surprise you when I tell you that tiles are made of naturally occurring materials.  In fact, tile has the lowest carbon footprint when compared to its competitors.  This means tile has both the lowest global warming potential and the lowest fossil fuel resource depletion per publicly available EPDs.  Tile's closed loop approach to recycling helps to promote a significant amount of pre and post-consumer recycled content.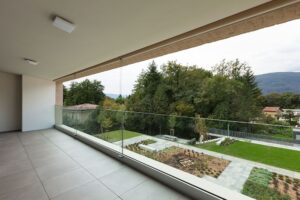 5) Can't bust it!
Tile is noncombustible.  It is heat resistant, non-flammable, and does not contribute to flame spread.  Unlike many other flooring products on the market, tiles do not develop smoke or release dangerous toxins when introduced to fire.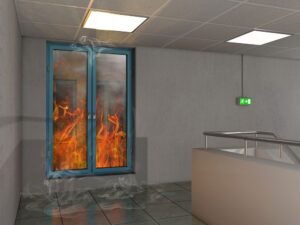 6) Got graphics?
With tile, you have unlimited design possibilities! Whether it's small or large, modern or traditional, modular or random – you'd be hard pressed to find a more flexible alternate. Book-matched veining, custom murals, interlocking patterns, and on and on…there is no limit!

I've said it before, but I'll keep saying it – with all the benefits of tile, it's hard to find a better alternative.  It's healthy for you, it's super easy to clean, durable, sustainable, noncombustible, and a designer's dream.
There you have it, guys! Thanks for dropping by, and we'll see you again in October.
Stay safe and catch up soon.
-Ken