Searching for Tile Inspiration? Look No further!
A Sneak Peek of What's Coming in 2023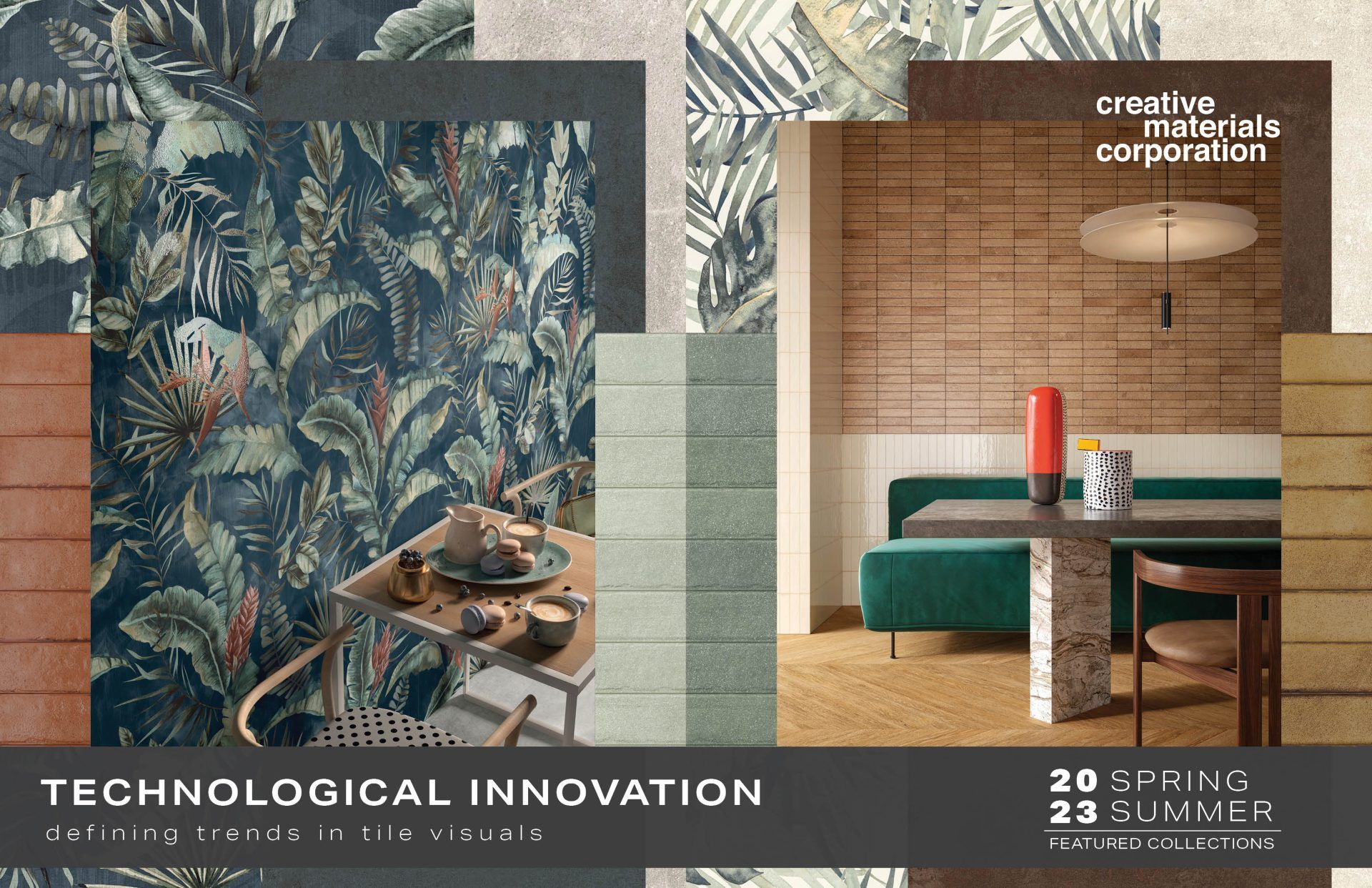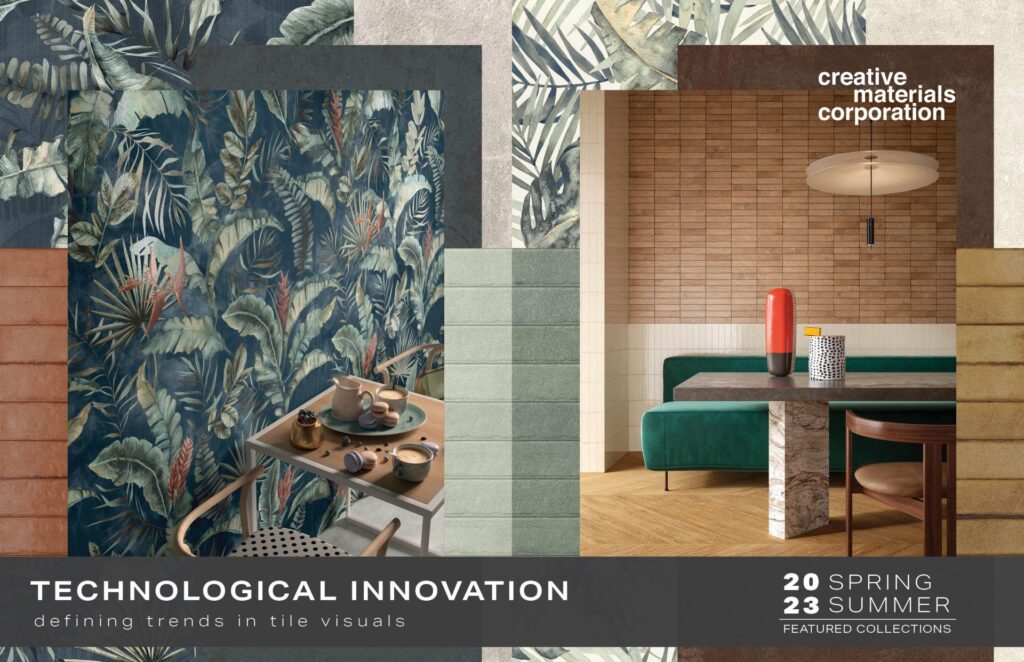 Welcome to your sneak peek of the 2023 Spring Summer Featured Collections! As I discussed in my November 2022 blog, the macro trend we see this season focuses on technology and the advancements of 3D digital printing. This technology uses an additive and/or subtractive method during the digital printing process; the printer creates glazes that build or carve into the surface of the tile and synchronize with other details and design elements, creating greater depth and dimension in porcelain visuals.  
In this month's blog, I'm diving into the micro trend of Unexpected Stones; a result of this innovative technology, to discuss stories behind two stone collections that will be part of the curated 2023 Spring Summer Featured Collections-Asphalt Rock and Crystalline.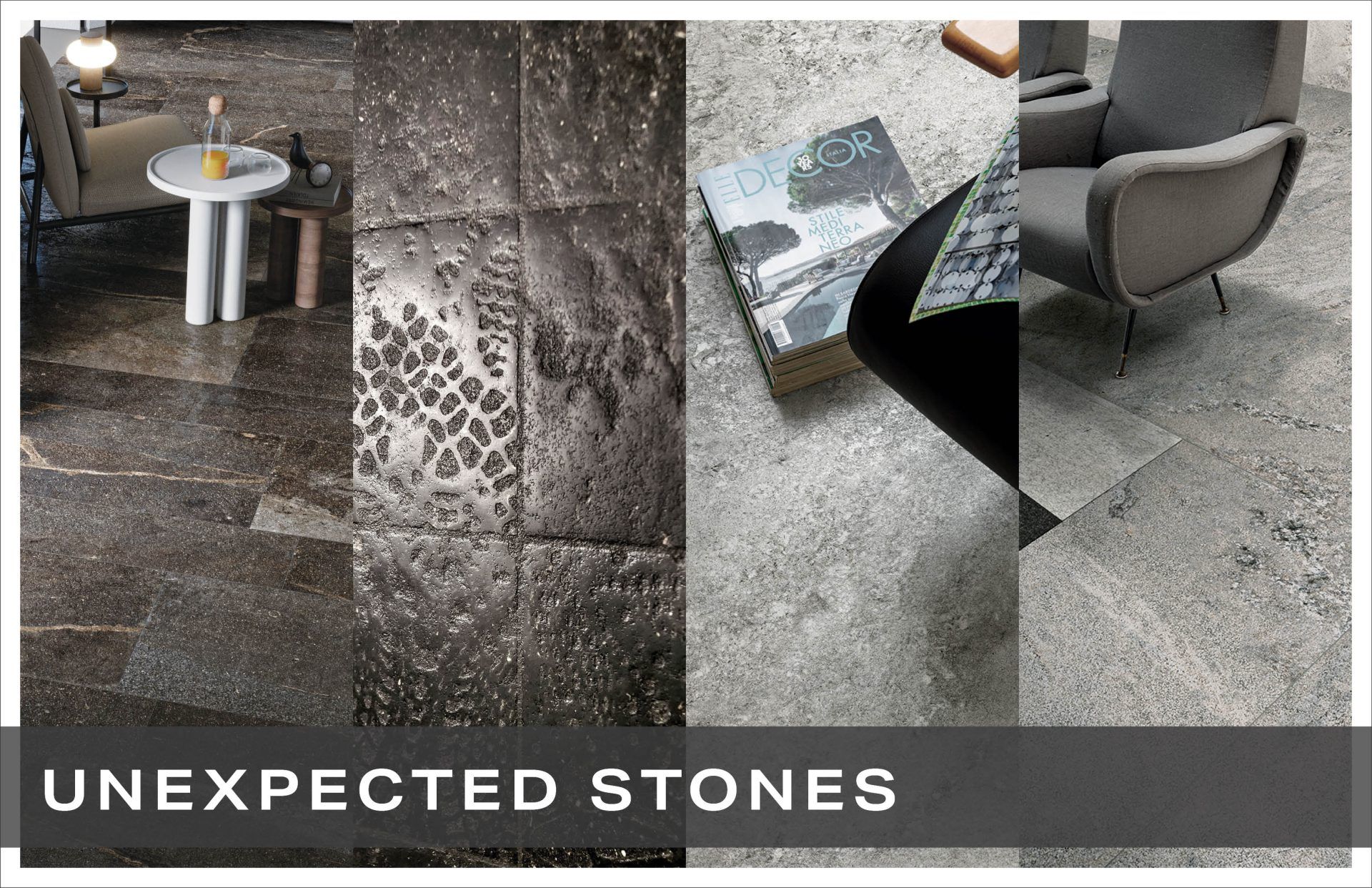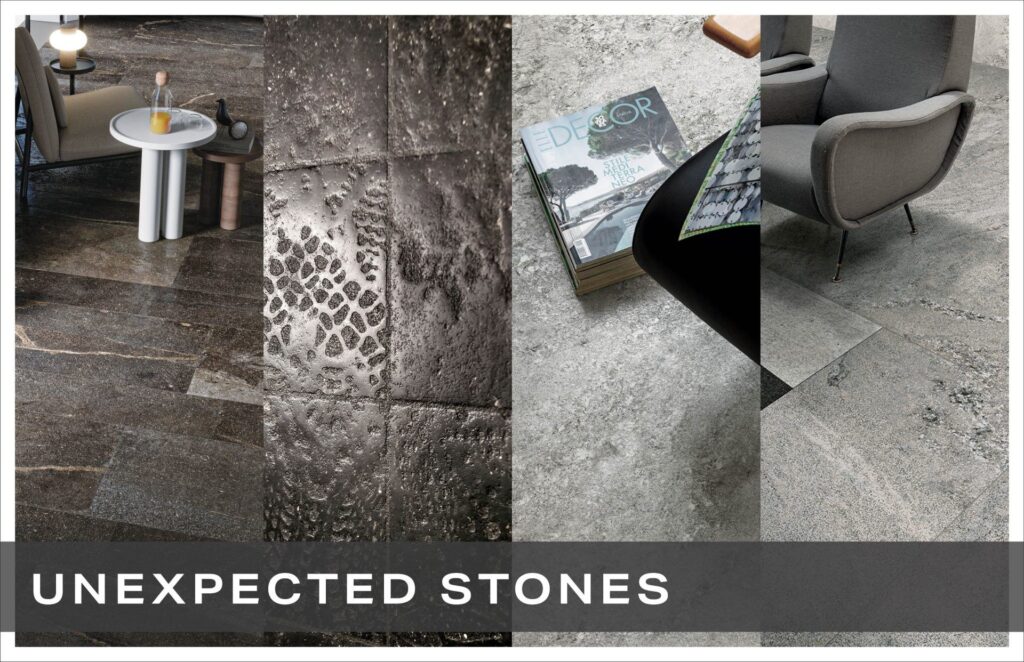 For years, popularity made natural white marbles the "it" stone to replicate in porcelain. As printing technology advanced with better resolution, so did the marble visuals. Nowadays it's challenging to even see the pixels within the visuals.  
With the introduction of 3D printing technology, I'm excited to share that we're seeing unexpected stone visuals coming from our manufacturers – it's refreshing and something we have been yearning for. If manufacturers had attempted to recreate these stones years ago, they would have fallen flat and looked fake. Today's 3D digital print technology allows manufacturers, through texture and glaze, to place more emphasis on natural details found in stones; like fossils, fissures, and veining.  
The visuals we are showing today have bold elements, but also a subtleness in visuals, as well as color palettes. I'm hopeful this makes these collections a great new design element in your spaces.  
---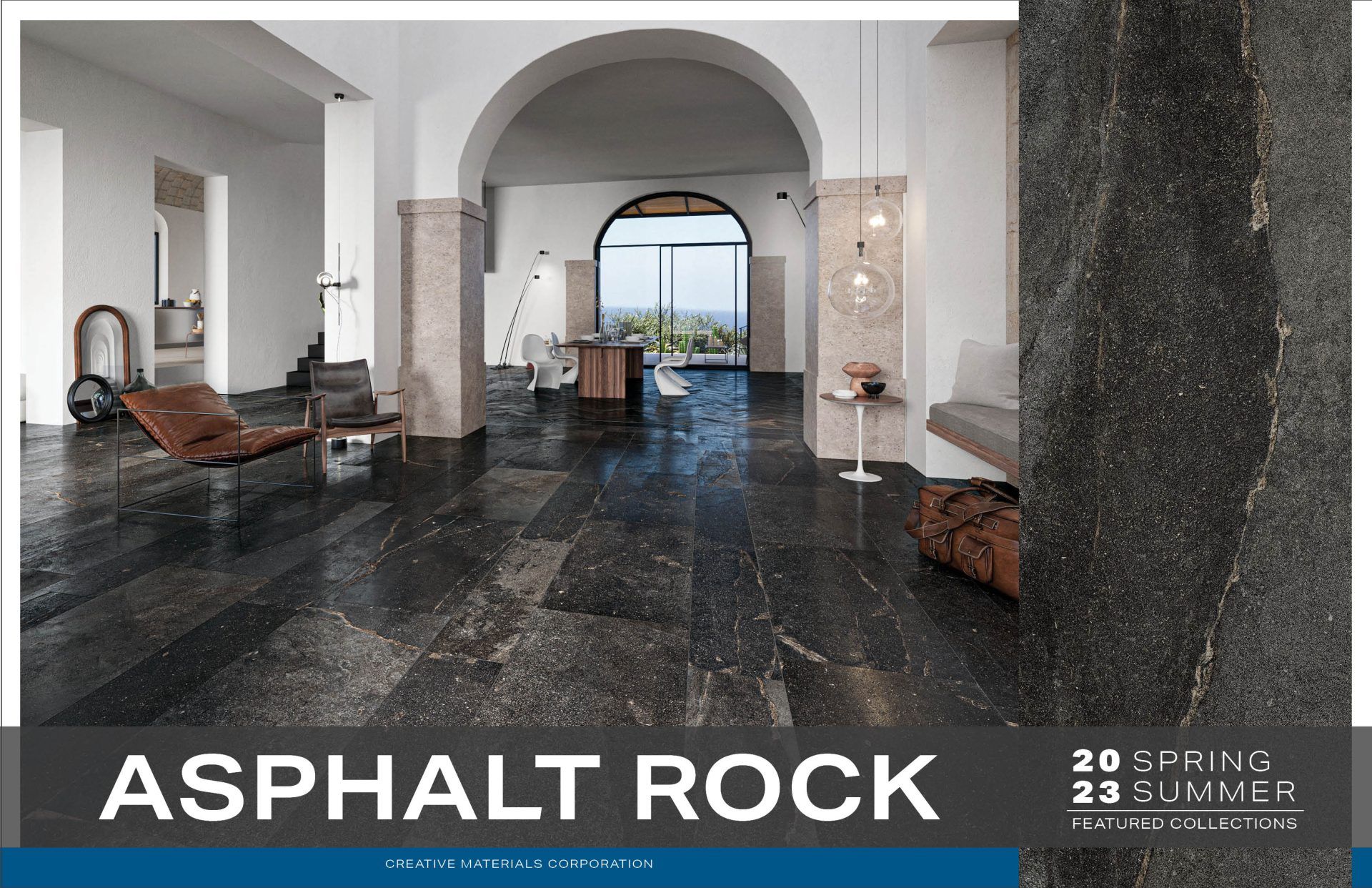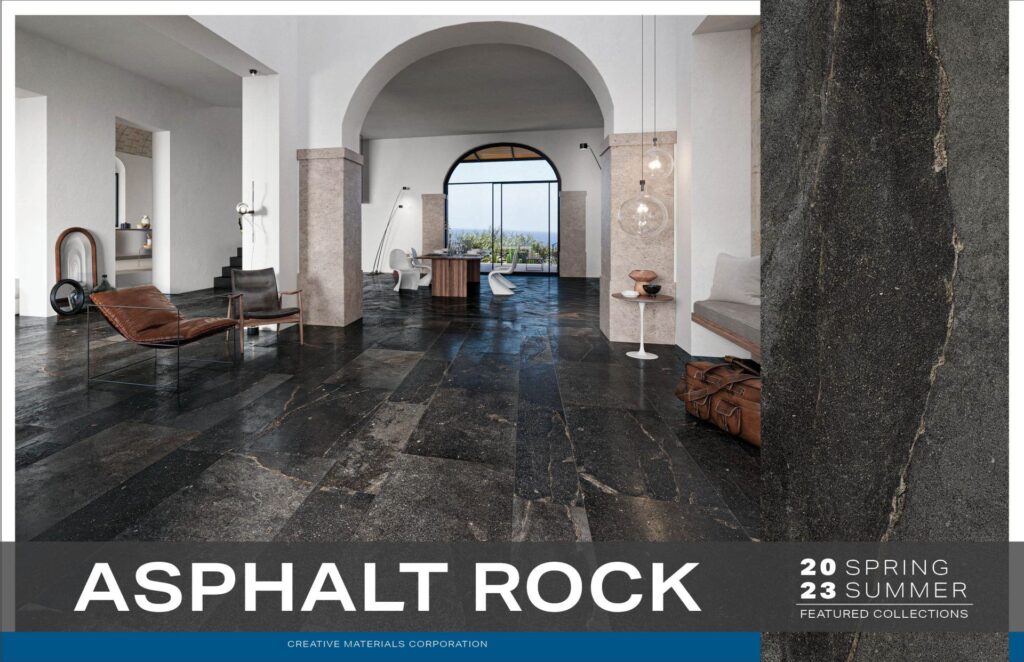 Asphalt Rock is a collection based on the natural stone Pietra Pece, (or Pitchstone), quarried from asphalt deposits in Ragusa, Italy–on the island of Sicily.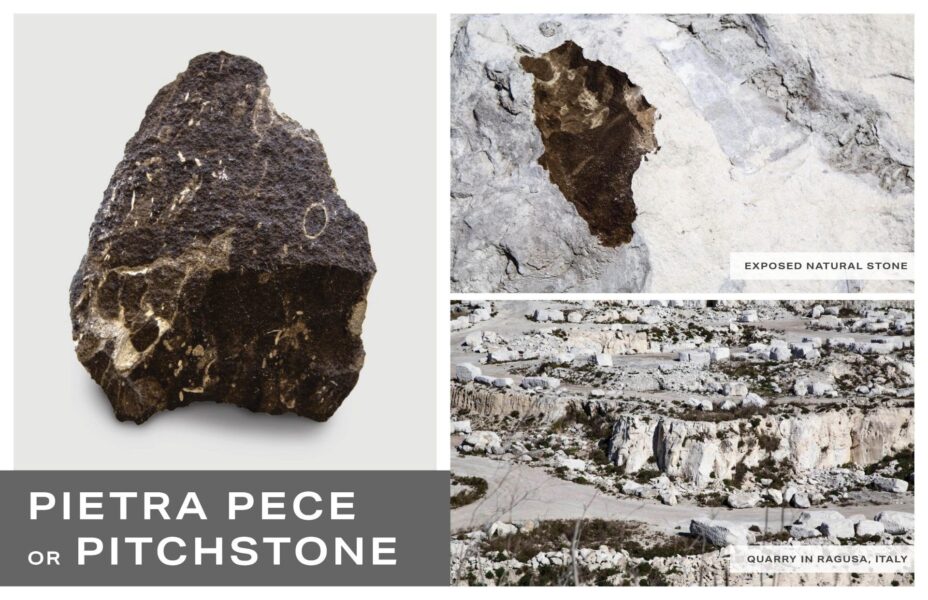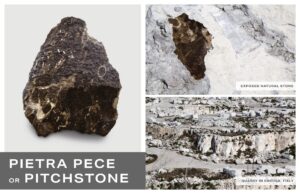 This petroleum-based stone has been described as "fragrant" (or stinky). The natural color ranges from dark brown/black with moments of light grey. Light-colored veins weave throughout this fossilized asphalt rock.  
The tile collection features the dark brown/black colorway reminiscent of the natural stone, but also contains lighter, softer colorways to round out the palette, should your design needs something subtle.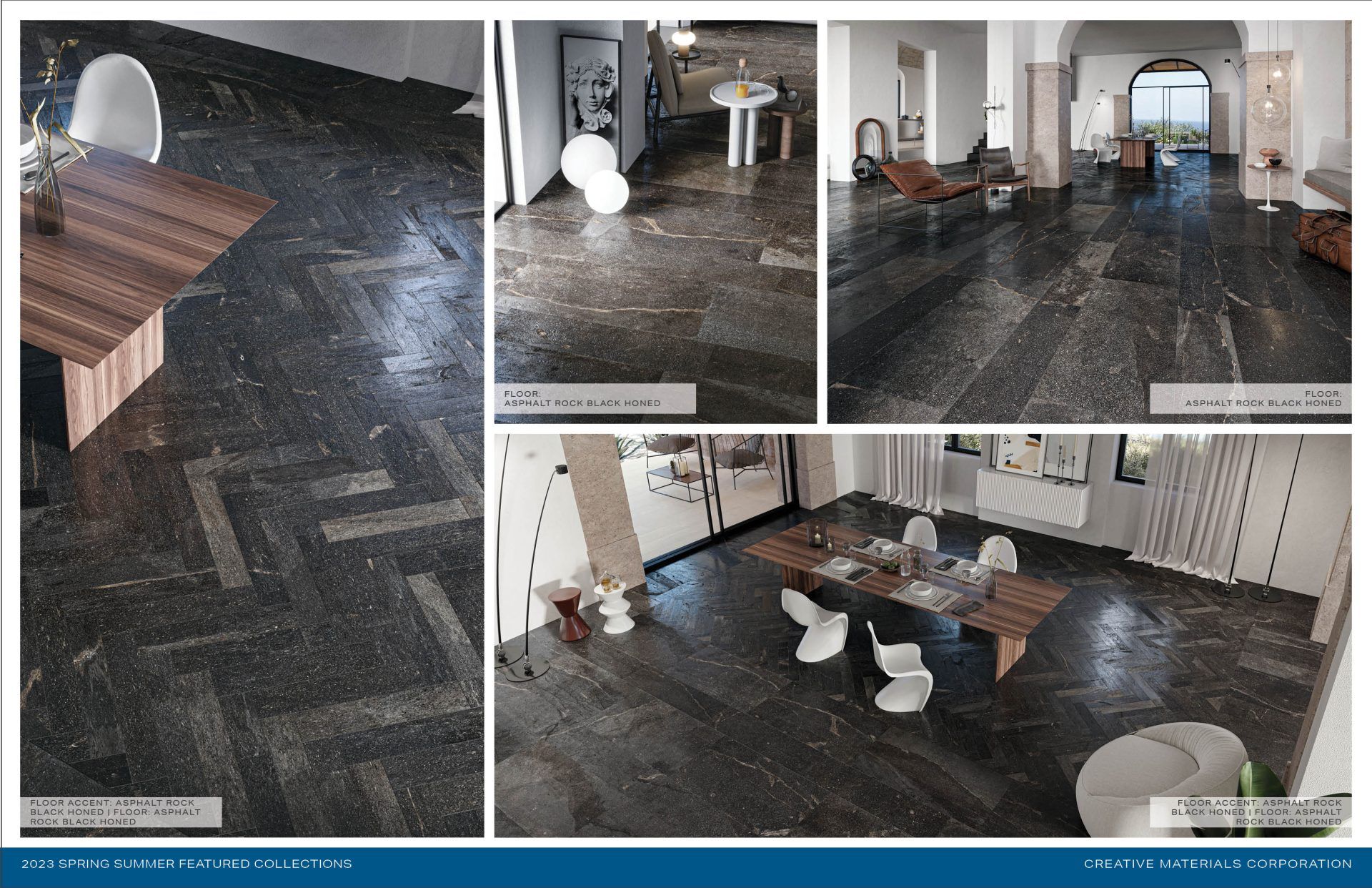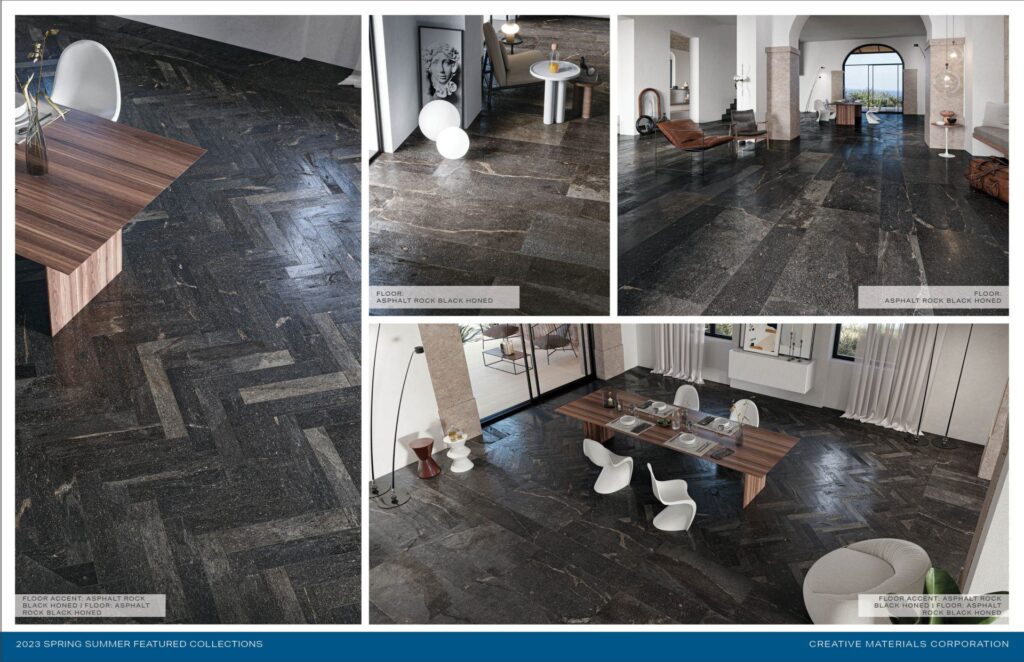 Asphalt Rock has a unique texturing to its surface, embellished by 3D digital printing. Its texture is enhanced by the carved veining and fossils found throughout this dramatic visual.  
---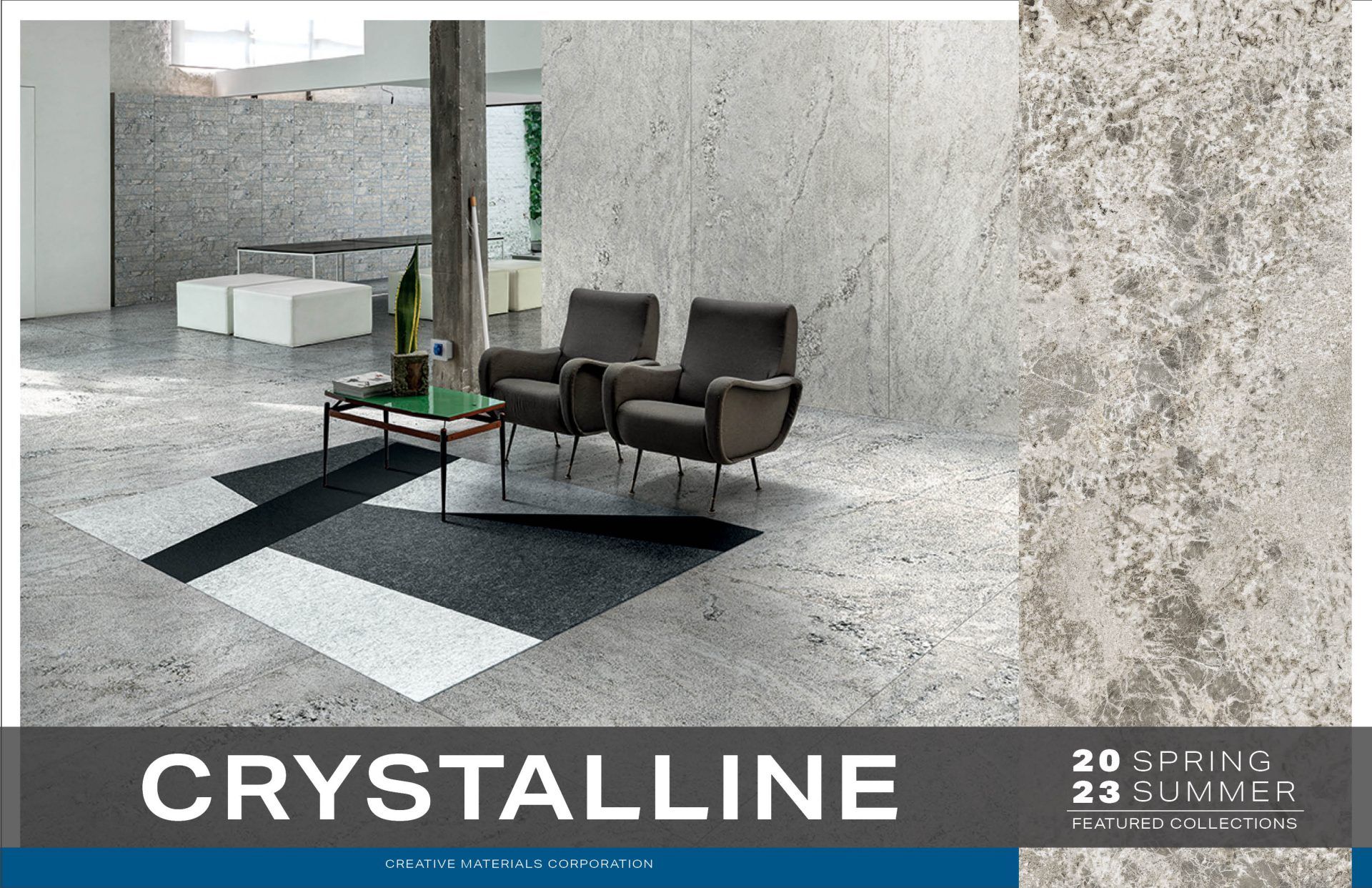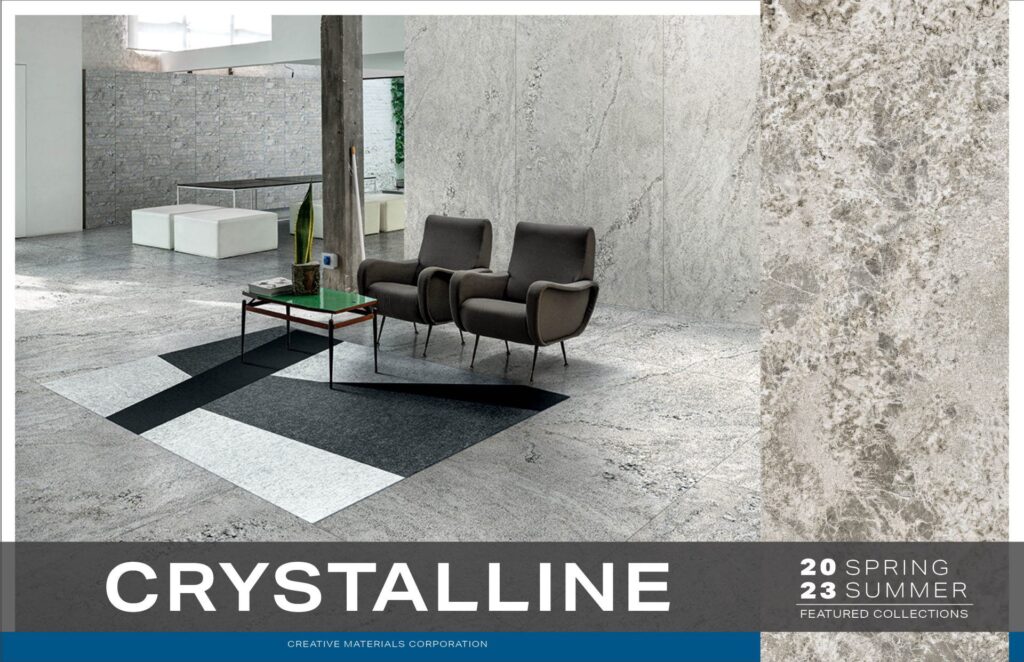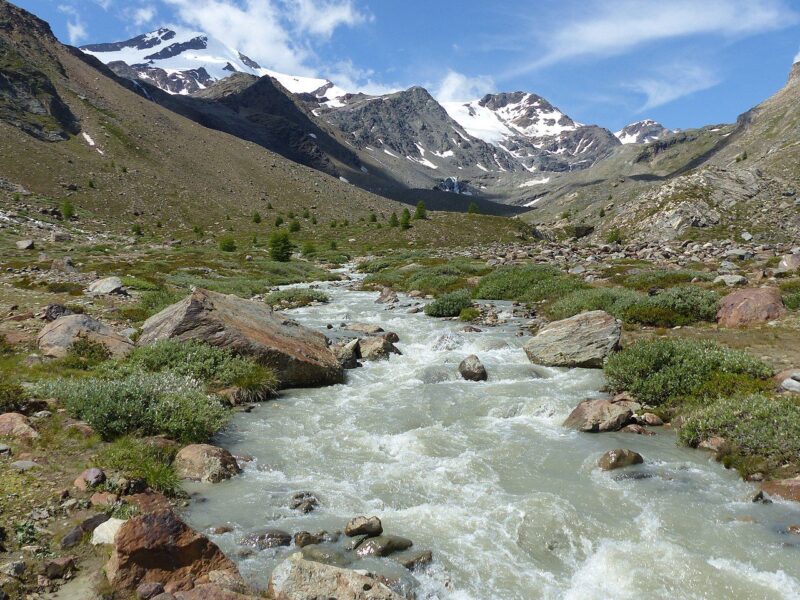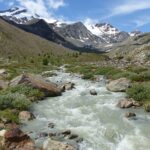 Crystalline is a collection focused on another unexpected stone; granite. More specifically, a granite called Plima, discovered in the 1980's along the Plima stream in northern Italy. The natural stone itself has glittery, blue-grey color with a coarse texture and large interlocking crystals.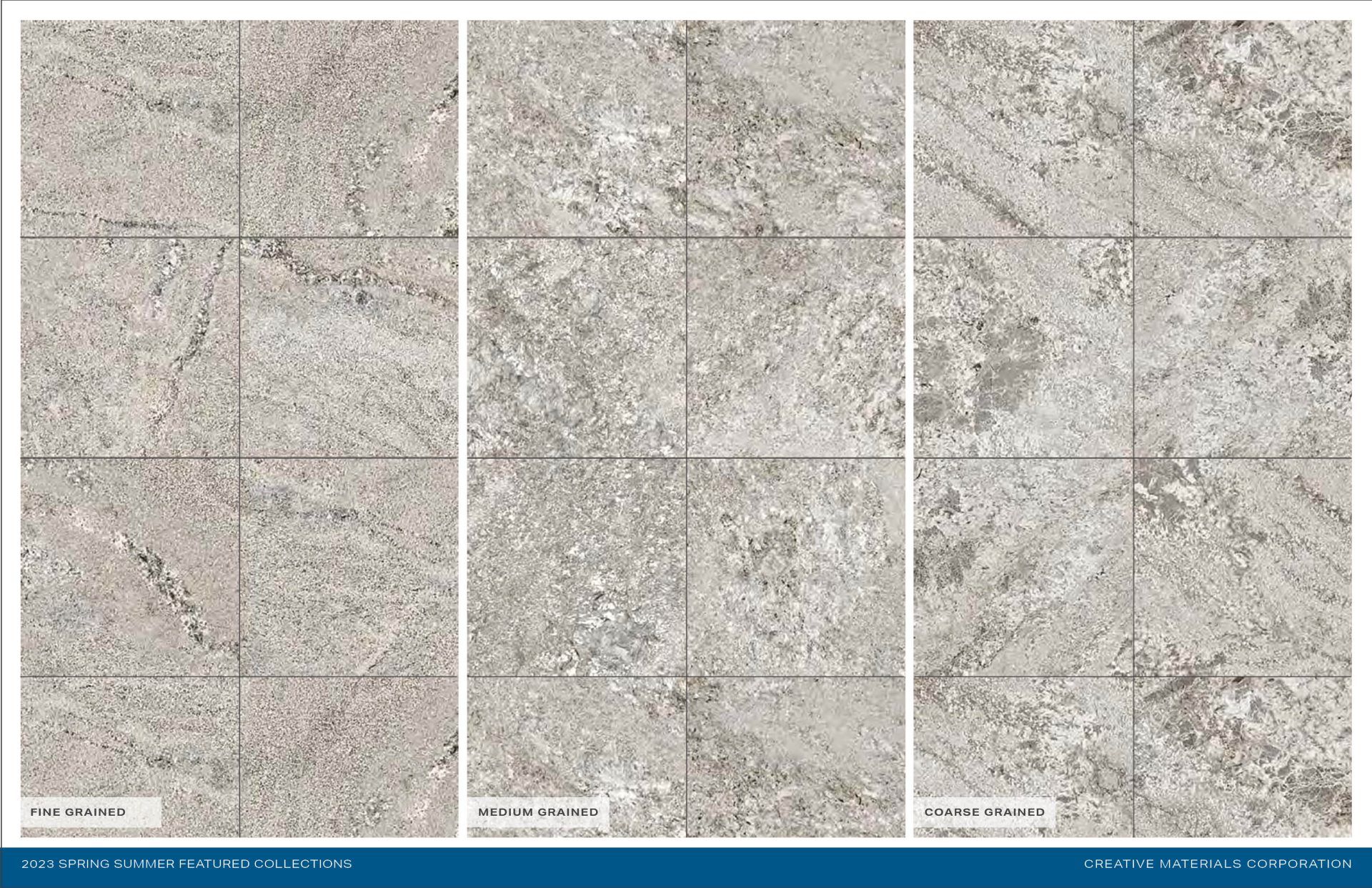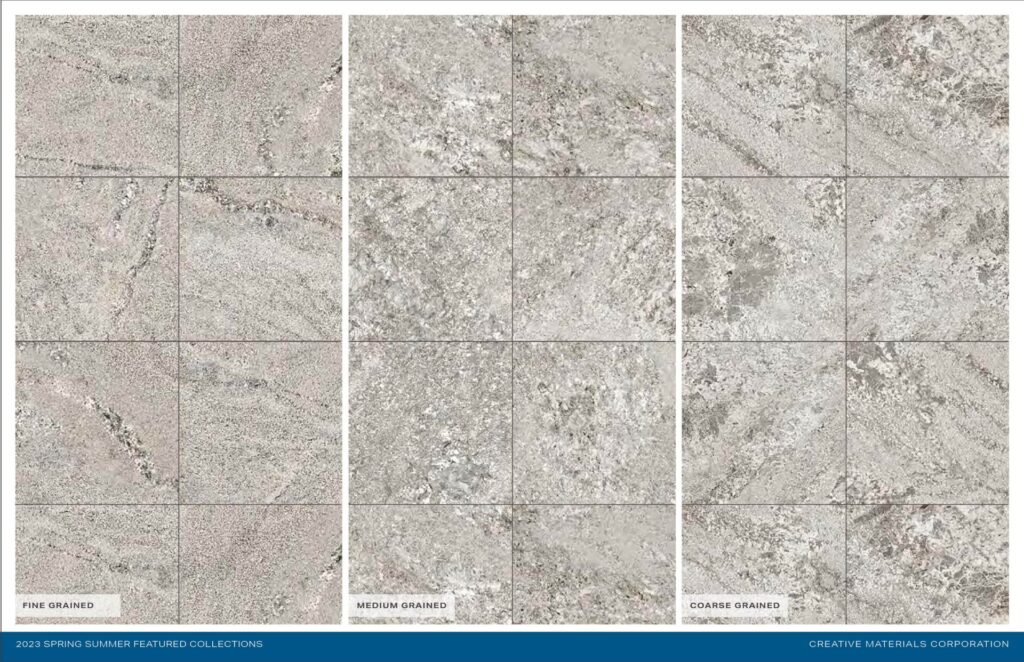 So how has 3D digital printing advanced this aesthetic? Some may remember past granite visuals as quite flat, with simple, one-dimensional speckling.  That was due to limitations in porcelain technology. Fast forward to today's 3D digital printing found in Crystalline, and you can see how new technology is capturing the depth and characteristics of quartz crystals found in natural granite.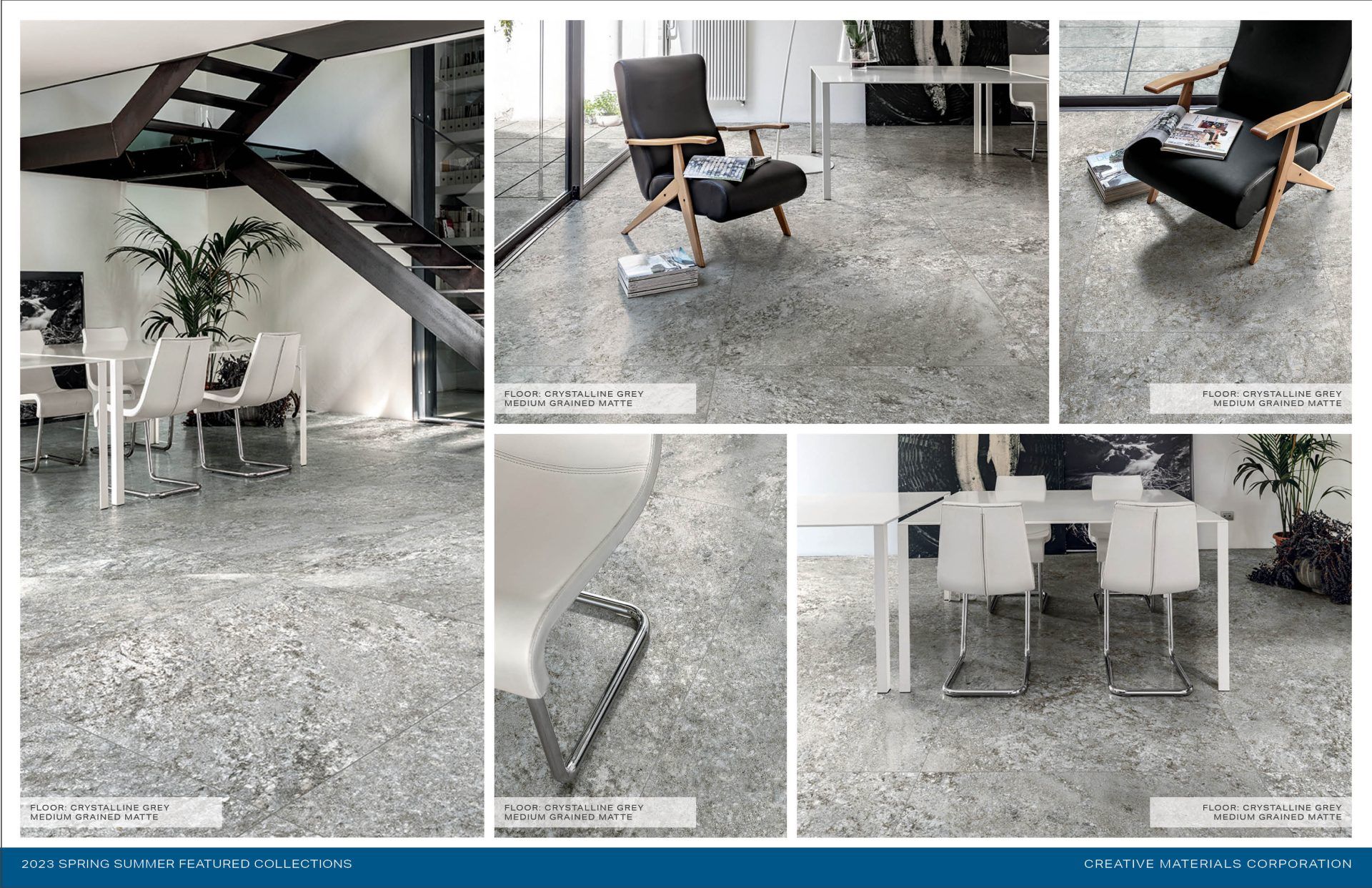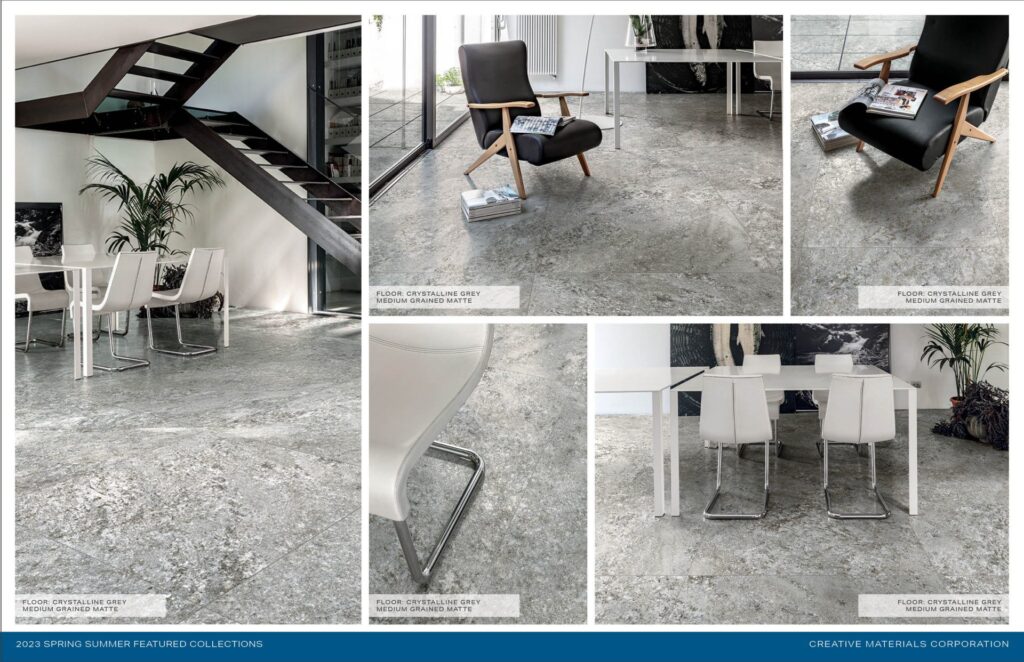 Crystalline takes the visual of Plima and breaks it into 3 different grain types–fine, medium, and coarse-grained, allowing you to play with scale and visual texture in your designs. Try accenting an area with the coarse grained and use the softness of the fine grained as a subtle backdrop for the surrounding areas.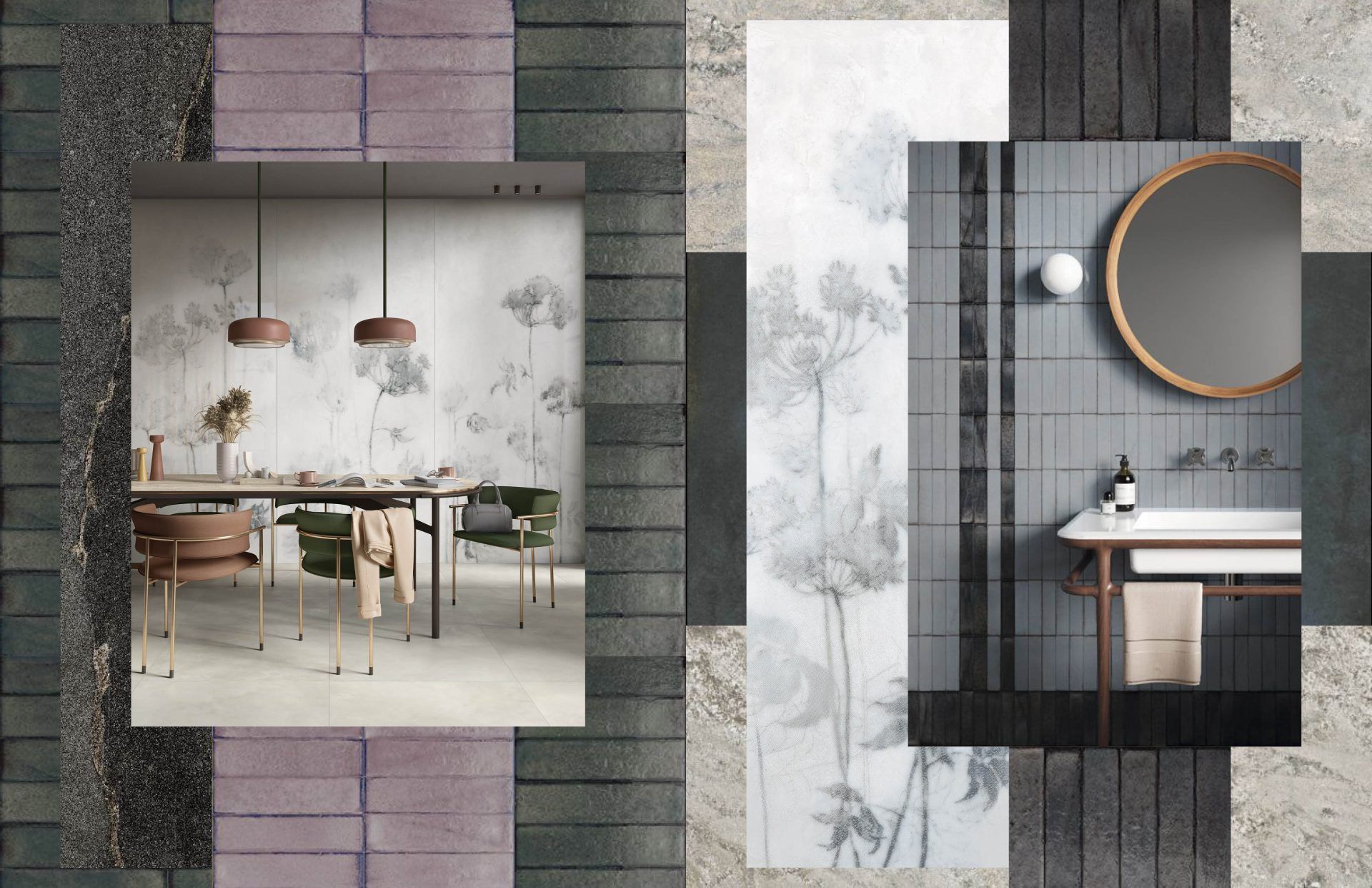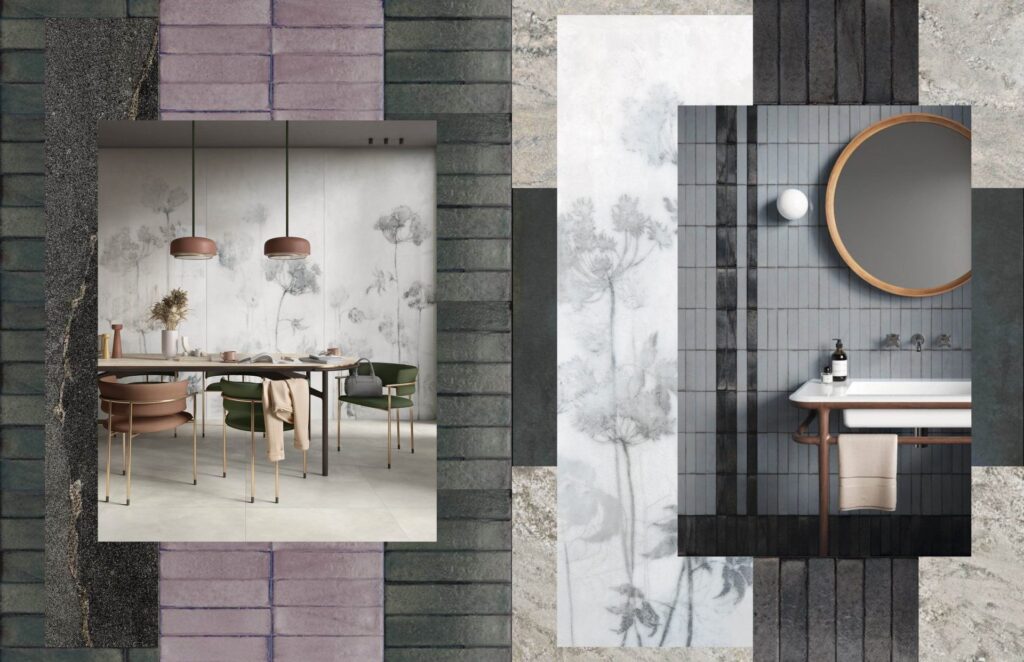 ---
---
In celebration of National Tile Day, our 2023 Spring Summer Featured Collections will be live on our website on Thursday, February 23rd!
We hope you are as excited about these collections as we are! To learn more, and see (and touch!) these curated collections, contact your local Creative Materials' Architectural Sales Consultant, and they can tell you when they'll be dropping by your office to show all the 2023 Spring Summer Featured Collections.
As always, please contact your local Creative Materials' Architectural Sales Consultant or Design Services Consultant for any product and design-related questions.
Until next time…
E