Almost every contractor, and human, knows that using the correct tools for a job often not only makes the physical work easier but improves overall workmanship. That said, selecting and using the proper trowel for your next tile installation project is no different; it's just as important as the selection of thinset and grout.
Before learning about various trowels, let's begin at the base layer-thinset.
Insufficient thinset coverage can weaken and compromise an entire tile system, ruining your project and costing valuable time and money. No one wants to rip out tiles because of voids or gaps in mortar coverage. On the flip side, using an overabundance of thinset, and you will be raking out excess mortar from the joints, not only making the job messy but yielding less coverage per bag. Additionally, using too much thinset may lead to lippage issues, which as you may recall from my previous post, is not always easily fixed.
Knowing the correct type and size of trowel to use on your next tile project sets you up for tile installaion success, as well as an overall less-stressful process. The following trowel tips are designed to help guide you through your next project.
V-notched Trowels
3/16″ to 1/4″: Mosaic tiles and glazed wall tiles up to 4″ in size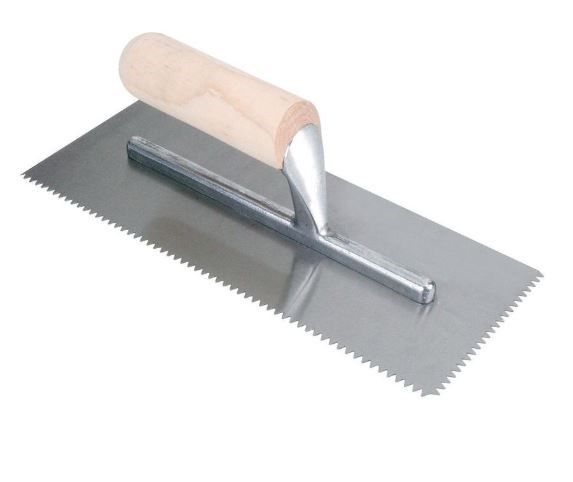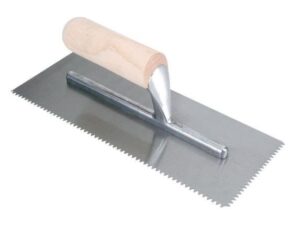 Square-notched or U-notched Trowels
1/8″: thin membranes (anti-fracture, sheet waterproofing)
1/4″: tiles from 4″ – 8″ in size, also uncoupling membranes
3/8″: tiles from 8″ – 16″ in size
1/2″: tiles 16″ and larger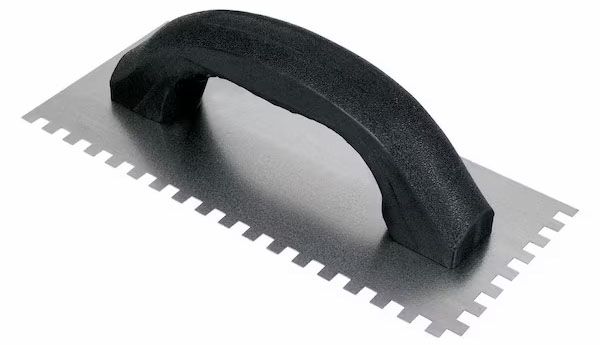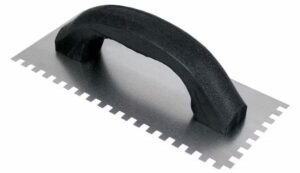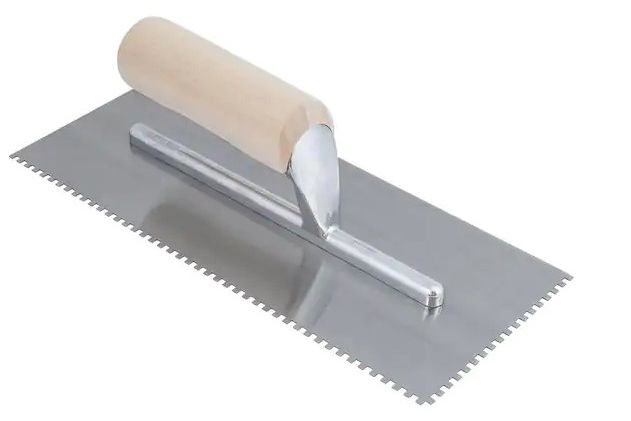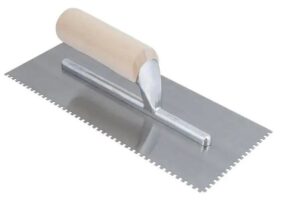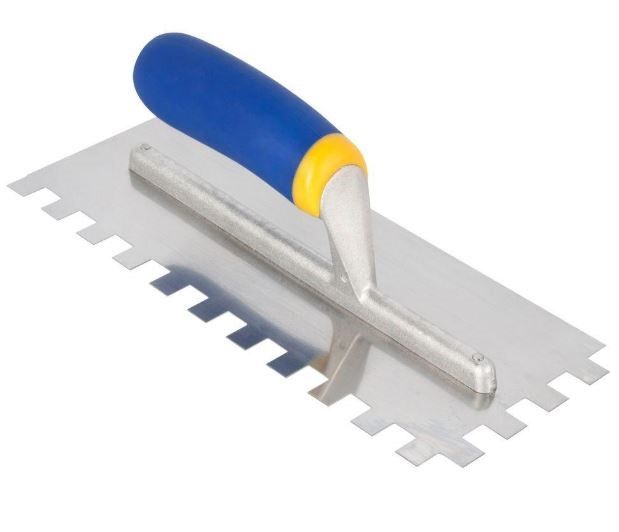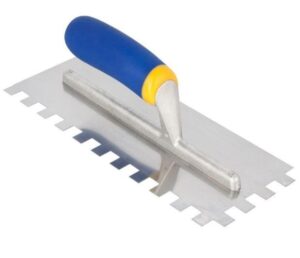 The proper trowel allows for maximum mortar coverage to the back of the tile, while accommodating the inherent variances in subfloor flatness. 
Using the proper notch trowel for the product being installed is extremely important and should not be overlooked. With the variety of tile products on the market today, available in a wide range of sizes, the "one-trowel" approach should not be embraced. Each tile is different, so a corresponding trowel should be used for each one.
To learn even more, check out this video from Schulter:
Thanks, and remember, our QA&T Team is always here to help answer any technical questions you may have on your upcoming project!