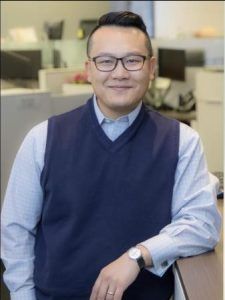 Welcome back!  Hope you enjoyed my Top 5 Lippage Tips from July.  I will continue to introduce my Top 5's as it relates to best practices in the coming months.  However, this month, I want to focus on a scenario that many of our clients ask questions about.  That scenario goes as follows:
"I've selected tiles to design my project and I need to get a budget price from my rep.  When I ask for the price, why do they ask me for the quantity of tile?" 
Seems like there should be a simple answer to this question, right?  In fact, there are several reasons why tile quantity has a dramatic impact on its price.  To address all of those reasons, I've broken this topic into four parts.  This week, we will dive into the first reason why quantities affect price: Manufacturing Efficiencies.
Why Quantities Matter – Reason #1
Higher quantity; improved manufacturing efficiencies; lower cost
A key component in the design phase that can be commonly overlooked is the discussion of expectations as it relates to quantities.  Well, what could be so important?  Specify the tile, and put in an order, right?  Technically speaking, yes.  But there's more to the story.  As with any large manufacturer of specialized products, the synchronism of all its processes to operate at the highest level is always the mission.
Large tile factories that cater to commercial clients, produce hundreds of thousands of square feet of tile every day.  Any step of the production process that must be modified or tweaked, translates to a loss in efficiency and reduced throughputs.  One of the most important steps directly related to reduced throughputs is the change out of the tile punch (mold).  The punch is simply the tray that receives the porcelain mixture, then gets pressed hydraulically with tremendous force.  For each unique series of tile, there is a corresponding punch required.  Consider for a moment, the logistical aspects of changing out a tile punch.  Sounds simple enough, however, this process is laborious and time-consuming.  Add in supervision and quality control costs, and this step can be quite costly, not to mention…reduced efficiency.  So whenever a manufacturer can produce more tile without having to change out the punch, the more efficient it is for them, and the lower the average cost will be for any products produced in that production run.
More quantity; improved manufacturing efficiencies; lower cost
The same can be said about the other parts of the process, to a certain degree.  The curing line, the printing and glazing line, and the firing are all affected by this.
So, why is this important?  Because increased production, without delays and switch outs, directly improves production costs.  To this extent, efficiency in the production process is one of the driving factors in the final sale cost.  And knowing quantities early on allows for thoughtful managing, strategic planning, and realistic forecasting with the factory.  This yields a more effective process, thus allowing the cost savings to be transferred to you – the client.    It may even let the specifier use a product that would otherwise be too expensive, due to the ability to lower costs with larger production runs.
So next time you are specifying a tile, consider the quantity involved in your project.  Quantities as small as 5,000 or 10,000 square feet may be enough to make special pricing available.  And this reduced pricing may allow you to use a product in your design that otherwise would be too costly.
Come back to my blog in a couple of weeks, when we will dive into Part 2 of this topic. Stay tuned!