On Assignment: Cersaie 2018 | Bologna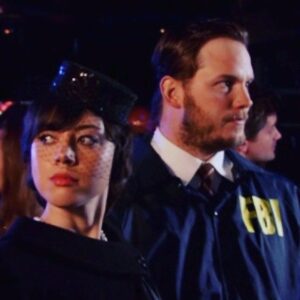 Happy October and Early Halloween Everyone! I hope this fall season is going well and you've figured out your Halloween costumes! I usually come up with an idea the week before and finish it 5 minutes before a party starts. (I thrive under pressure.) I was on top of my game this year and just recently finished binge watching Parks and Rec, sooo… I'm going as Ms. Janet Snakehole, "a very rich widow with a terrible secret." I think I did well perfecting the details. I had a hard time finding the exact outfit, so I substituted it with a vintage inspired dress and my pillbox hat is also pretty close. Etsy had one that was pretty much an exact match but it was a bit pricey, so I opted for something else. I love trying to master the details of a costume… Halloween is my favorite – I hope all of you enjoy it!
Fall has been pretty busy. I don't know where September went! I'm sorry for not posting last month, but you're in for a special treat. I've got some design inspiration for you from the beautiful city of Bologna, Italy where I traveled in late September to attend the Cersaie International Exhibition of Tile. Below is a collage of photos I took when I was out and about. I love seeing how the Italians are inspired by the cities they live in and take that inspiration and use it in their tile designs. Each year at the show I see more and more elements integrated into their tile, it's pretty cool!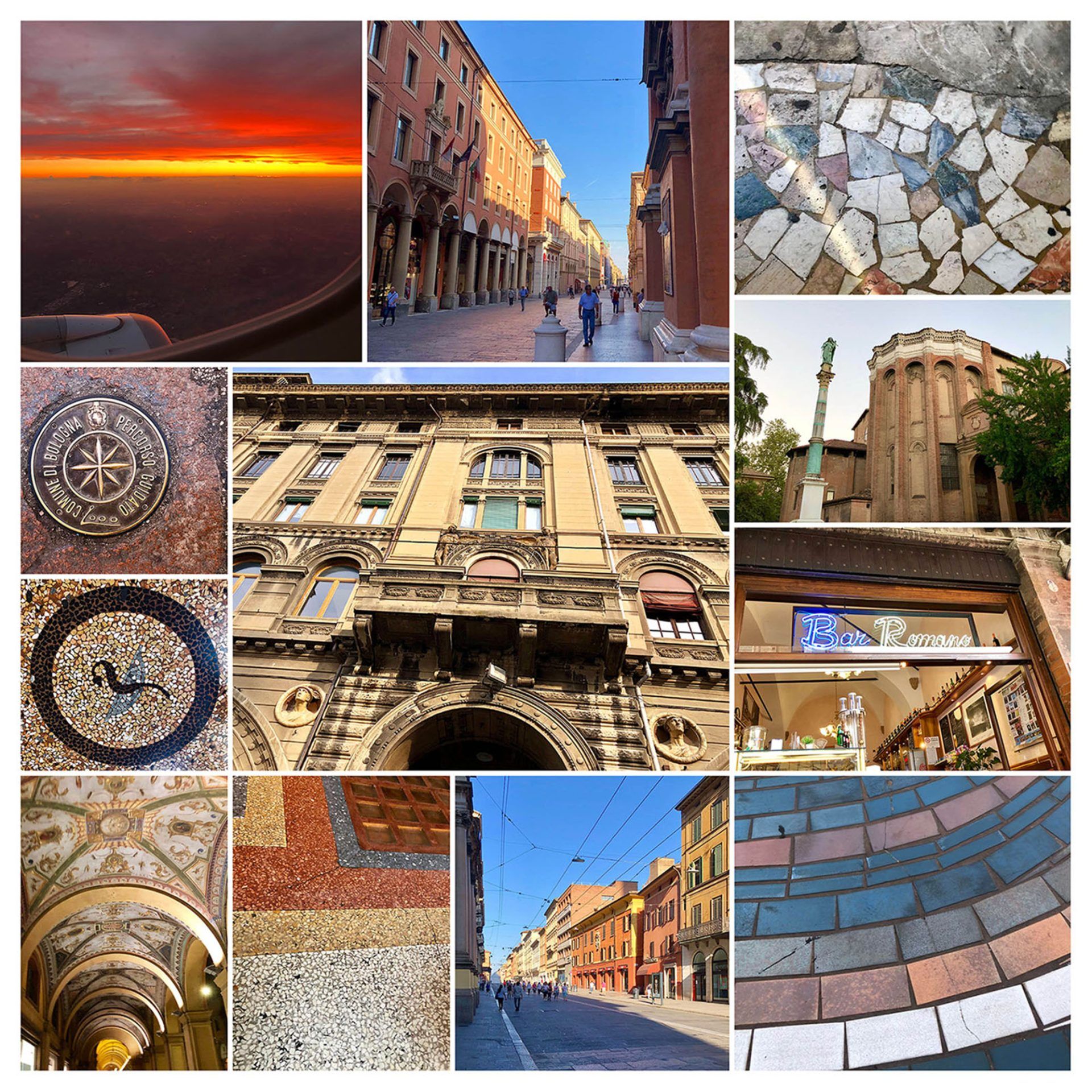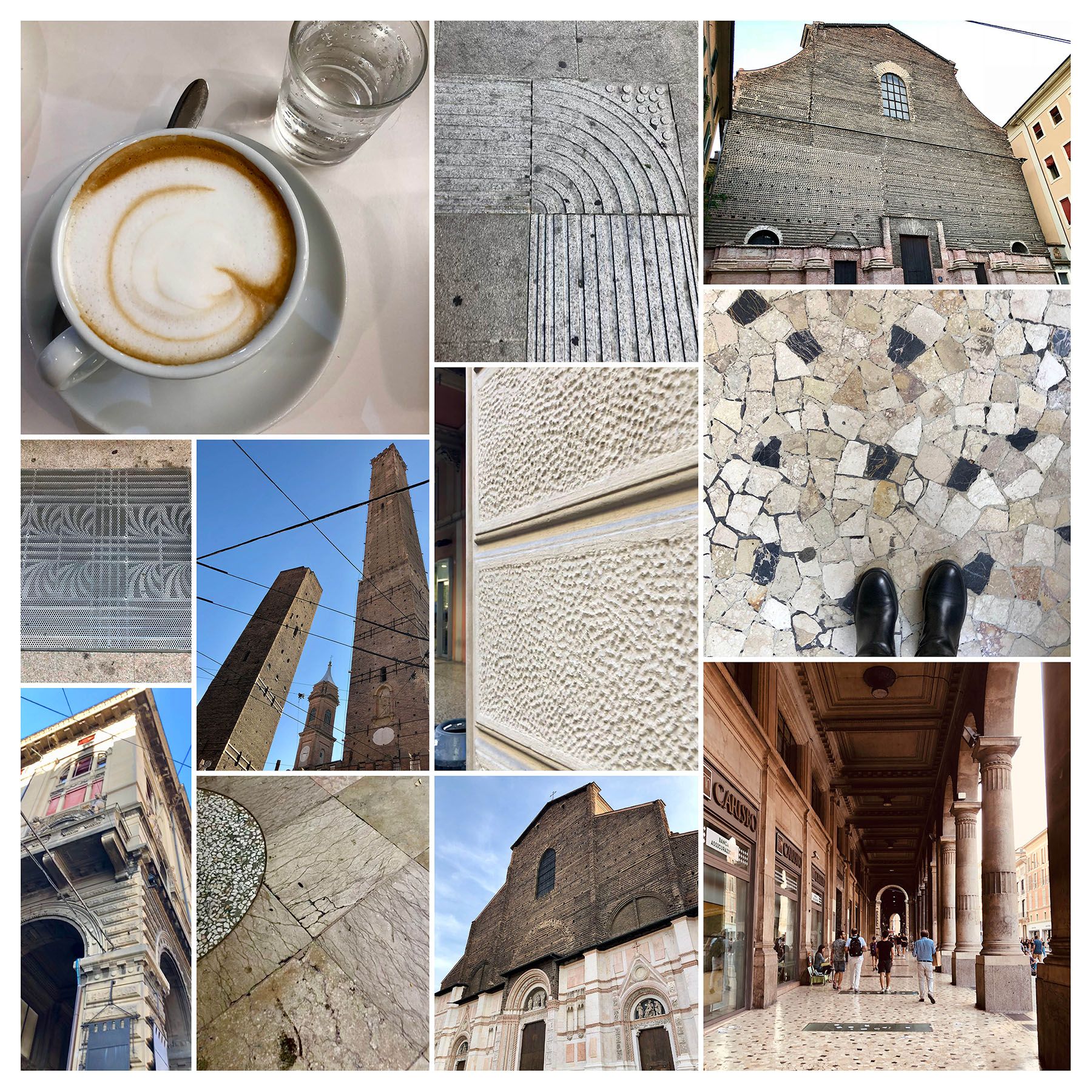 For the second part of this blog, I'm going to show you some of the trends we saw at the show this year. There was some different stuff that's for sure! Check it out below…
Circles were the 'it' shape this year. We also saw triangles and surprisingly a lot of pentagon shapes. I have a feeling we will see more pentagons in the future as well, maybe it's the new hexagon?!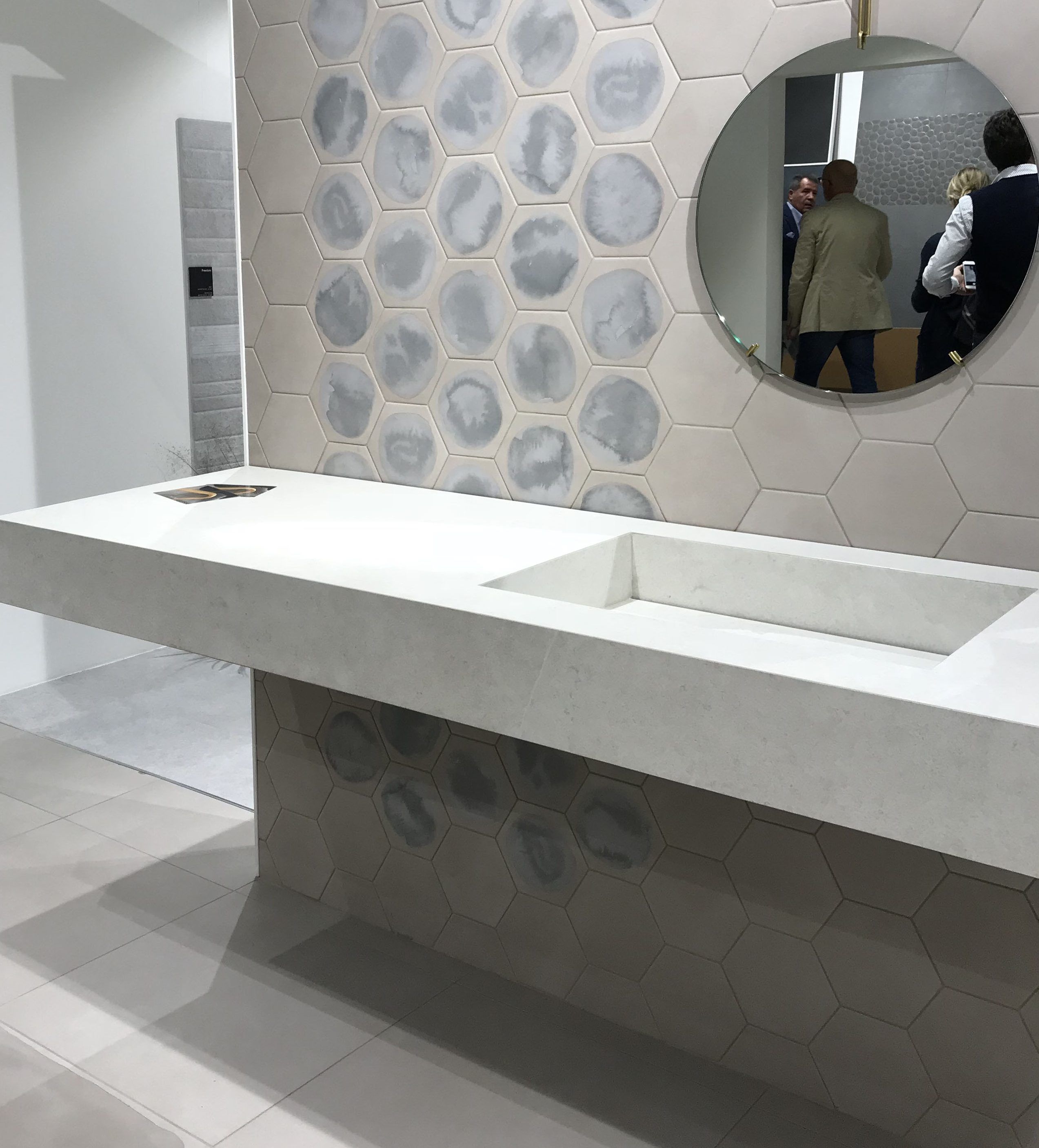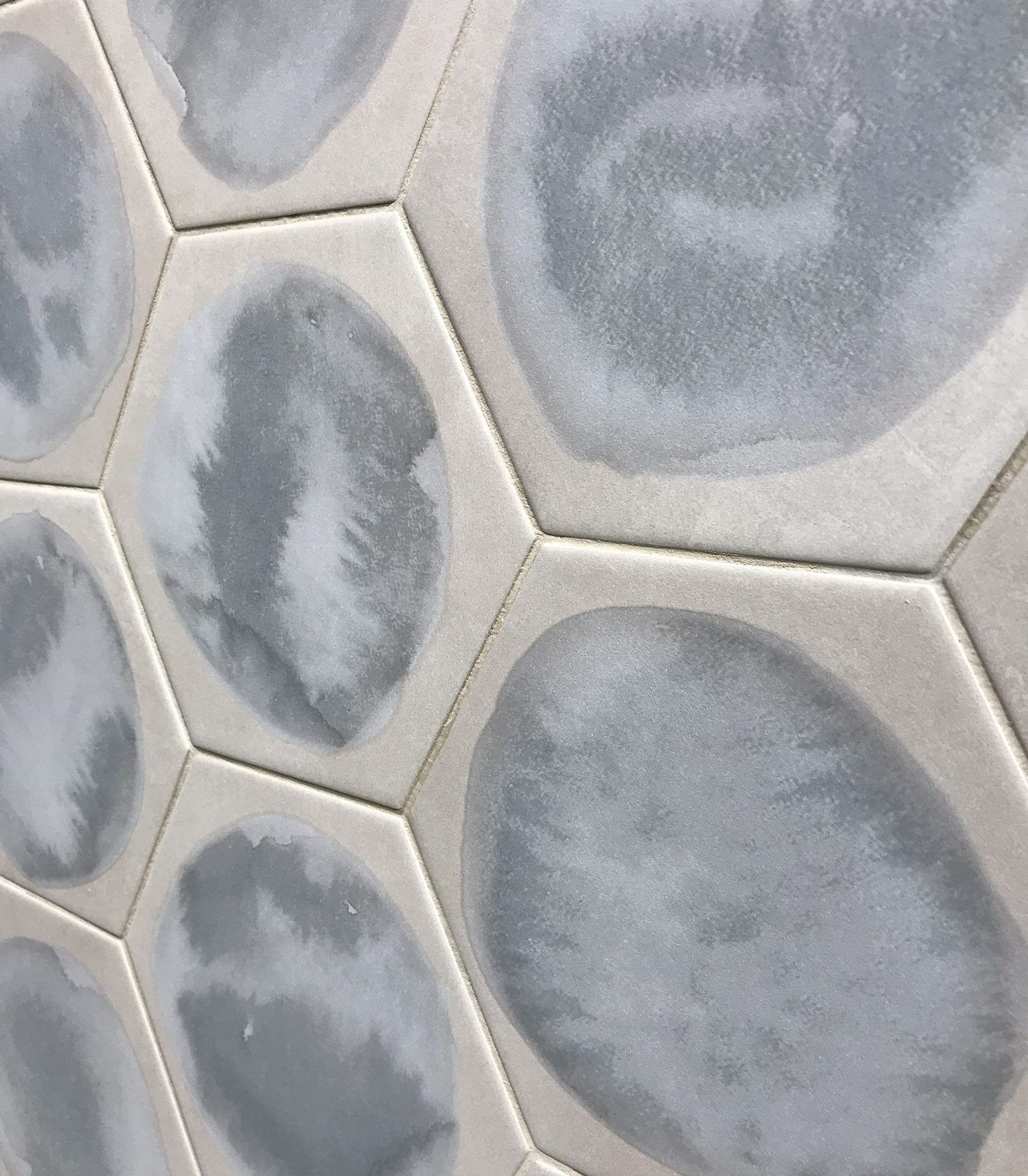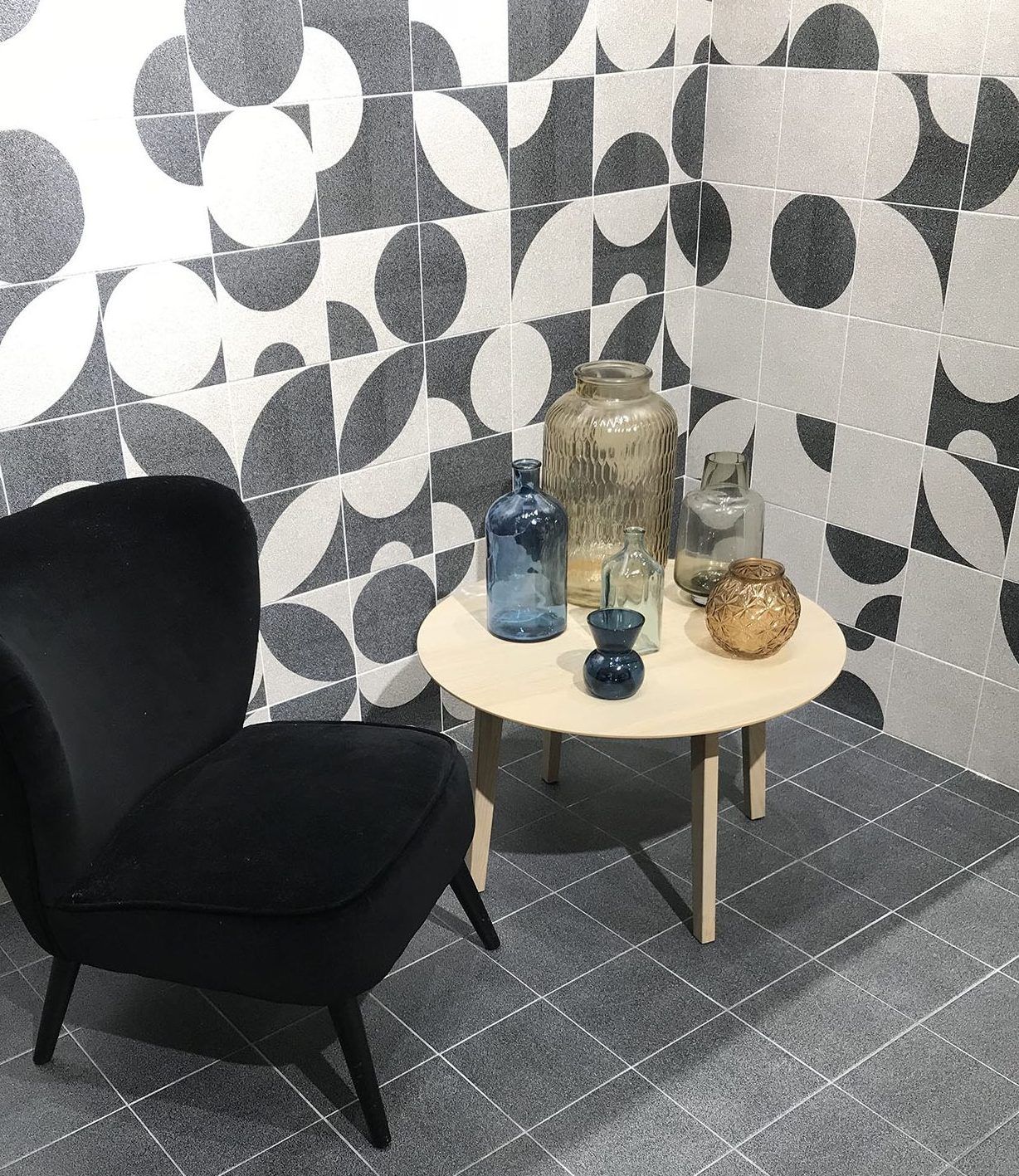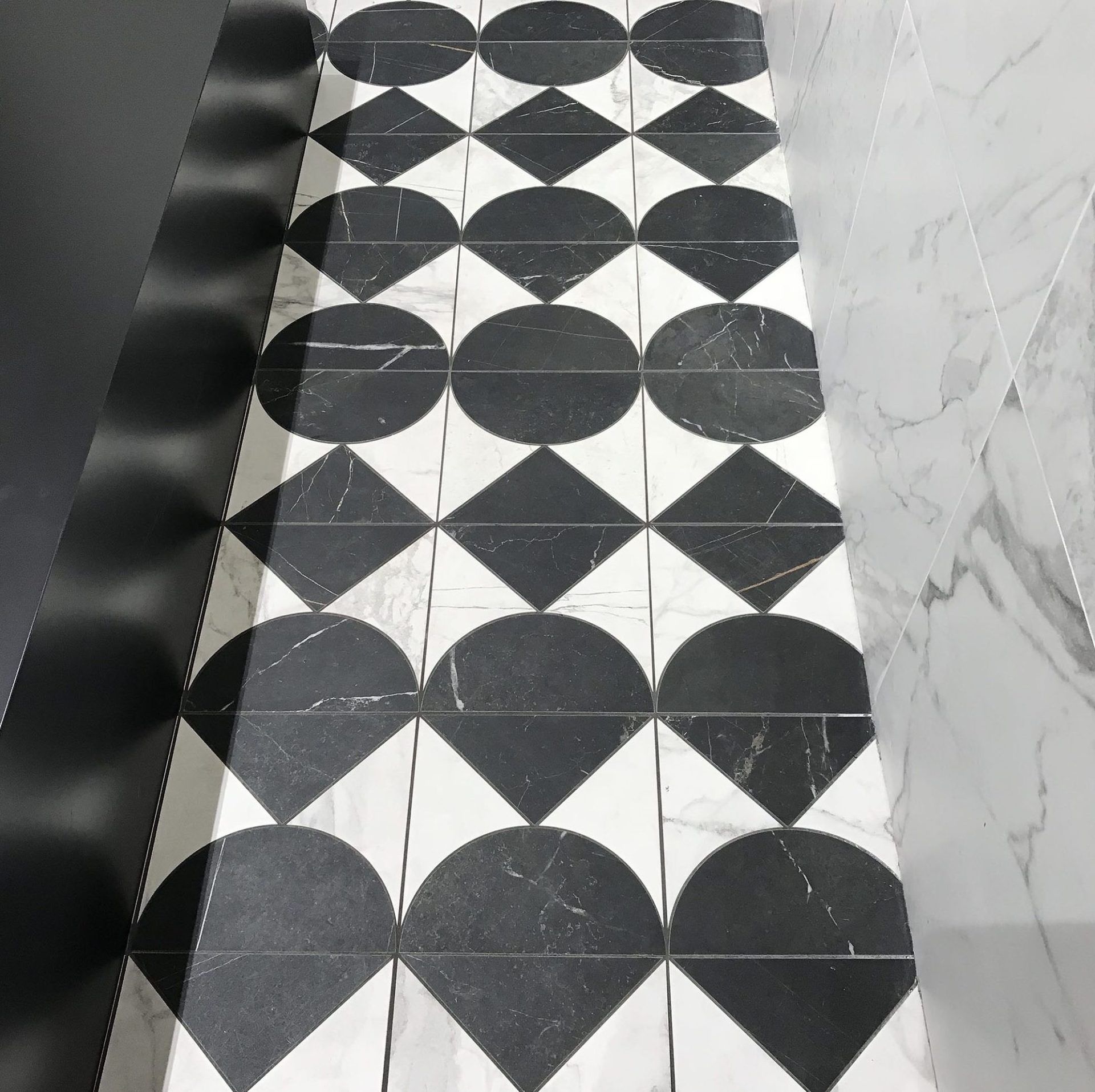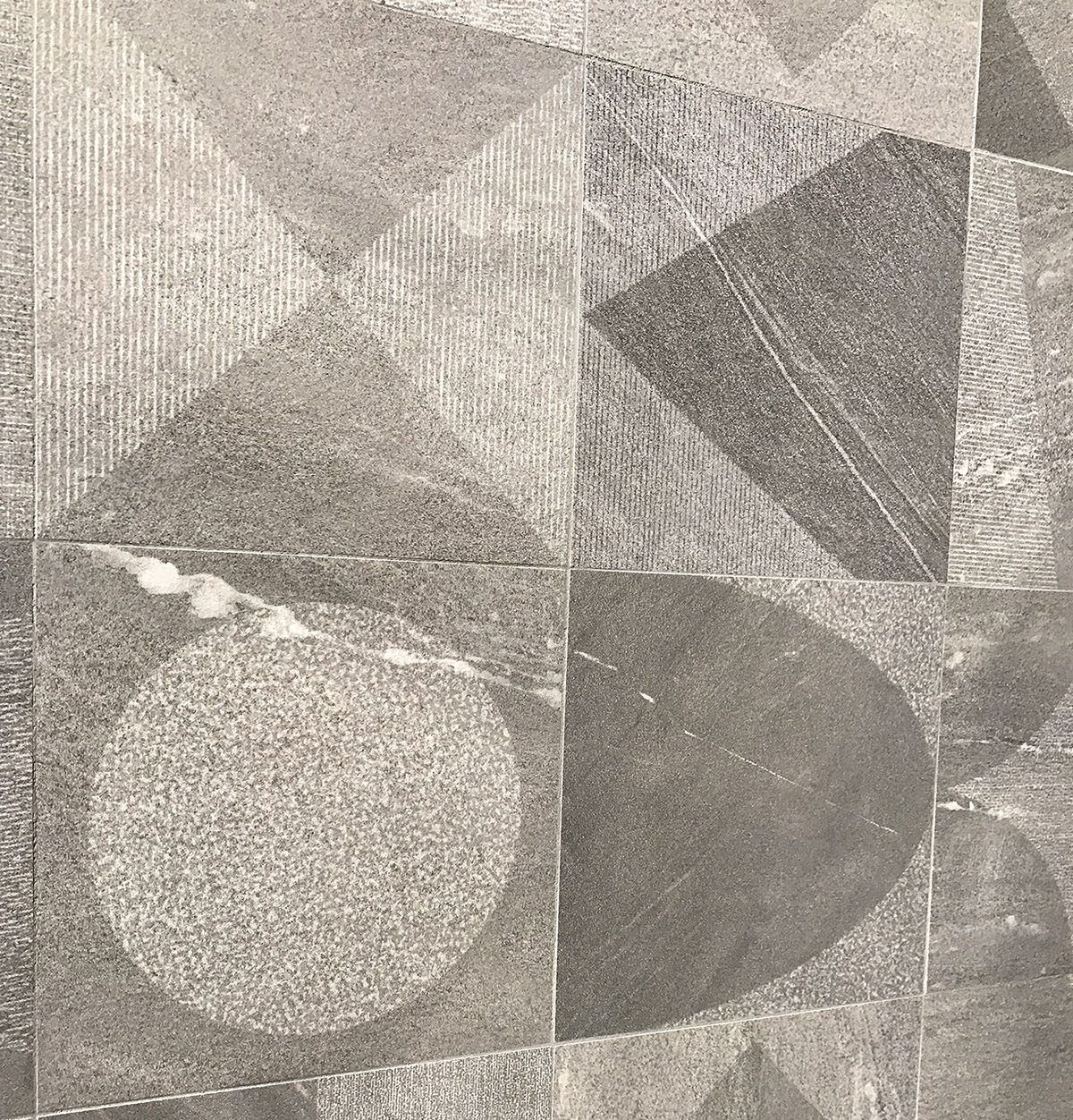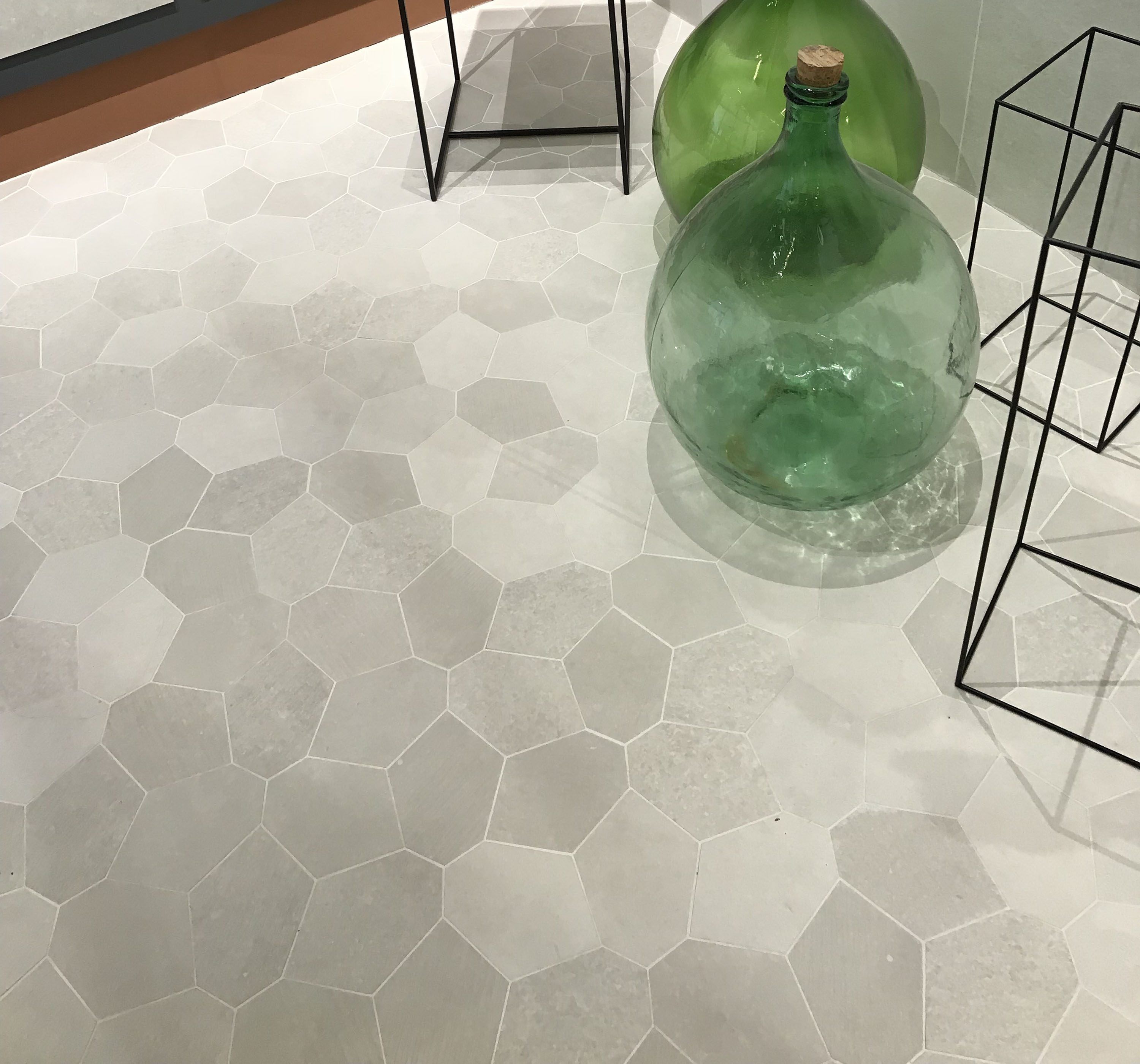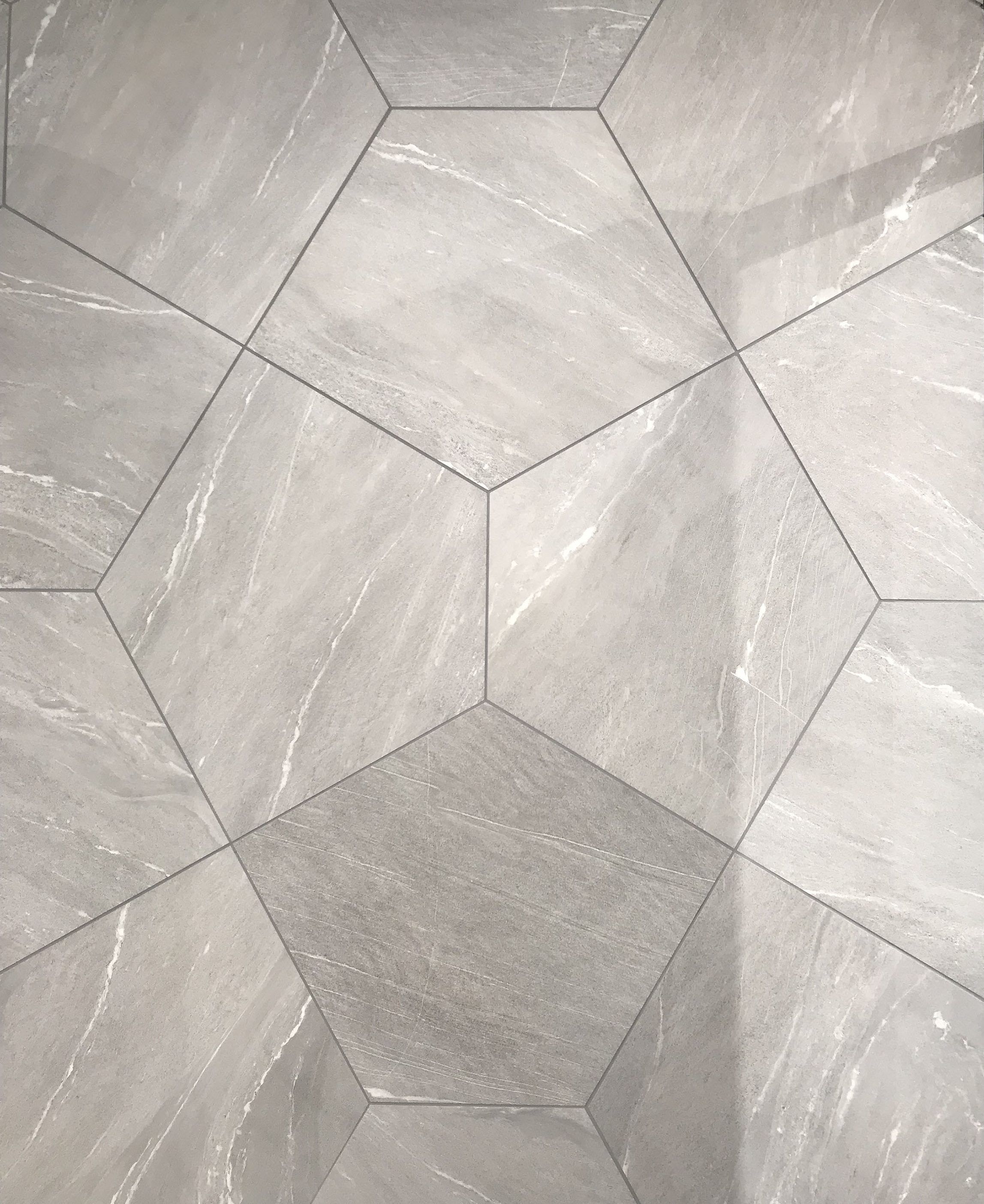 …. Nope, it's actually tile. We saw a lot of different gauged tiles with beautiful murals that looked like paintings or high end wall coverings, but they were tile. I love the concept, and enjoyed seeing the different textures and applications they came out with this year vs. the handful that we saw last year. What are your thoughts on this look?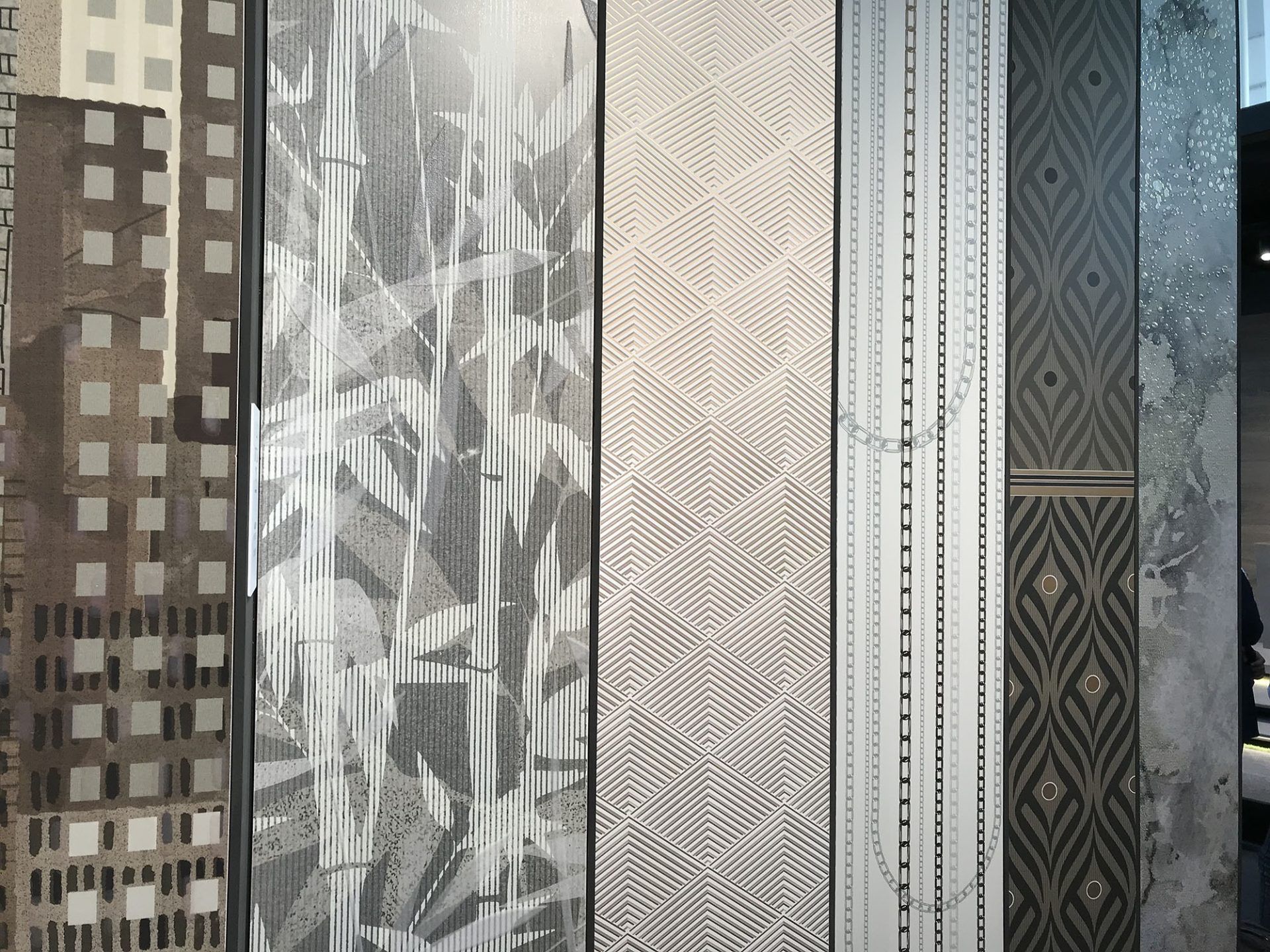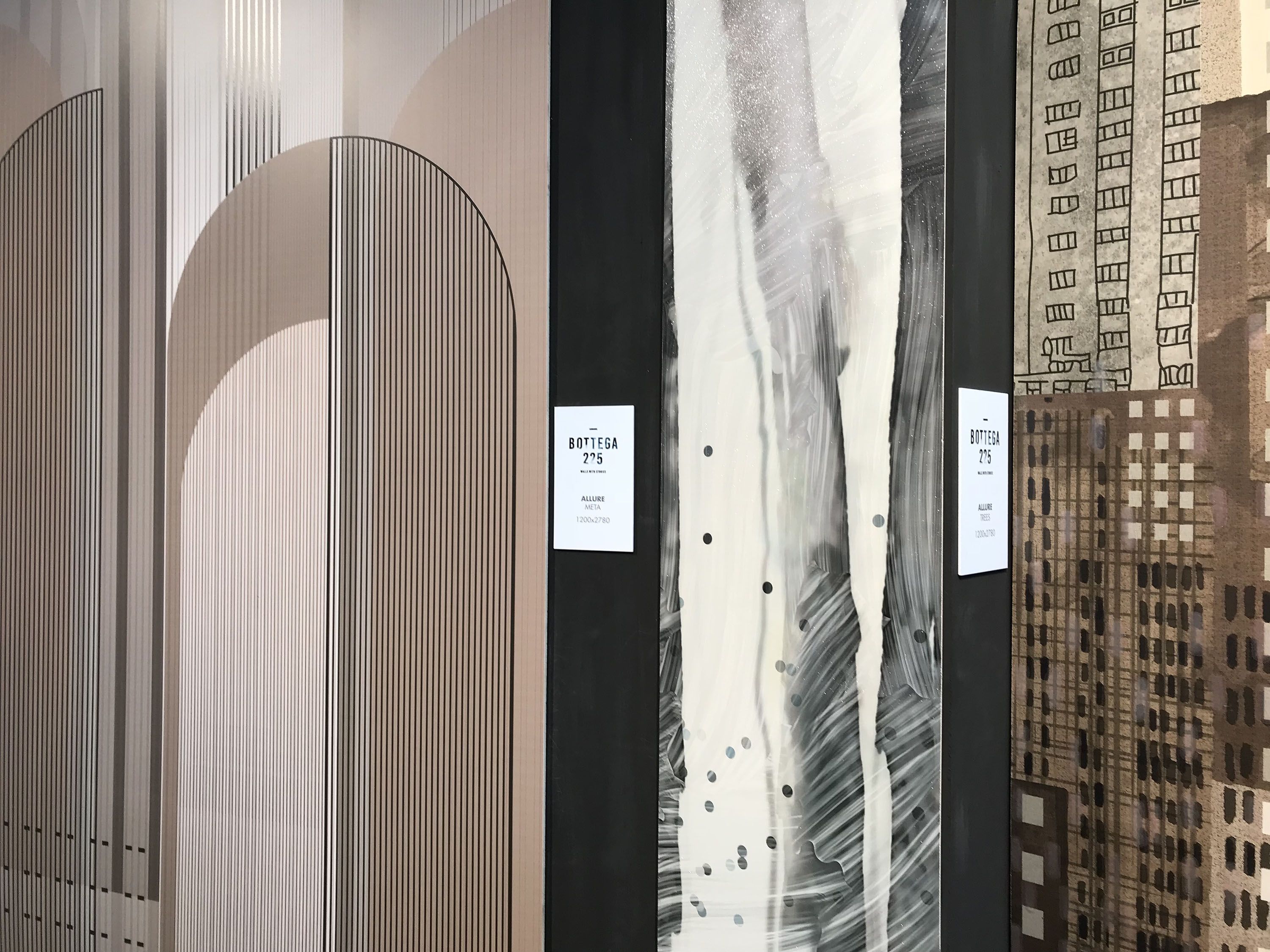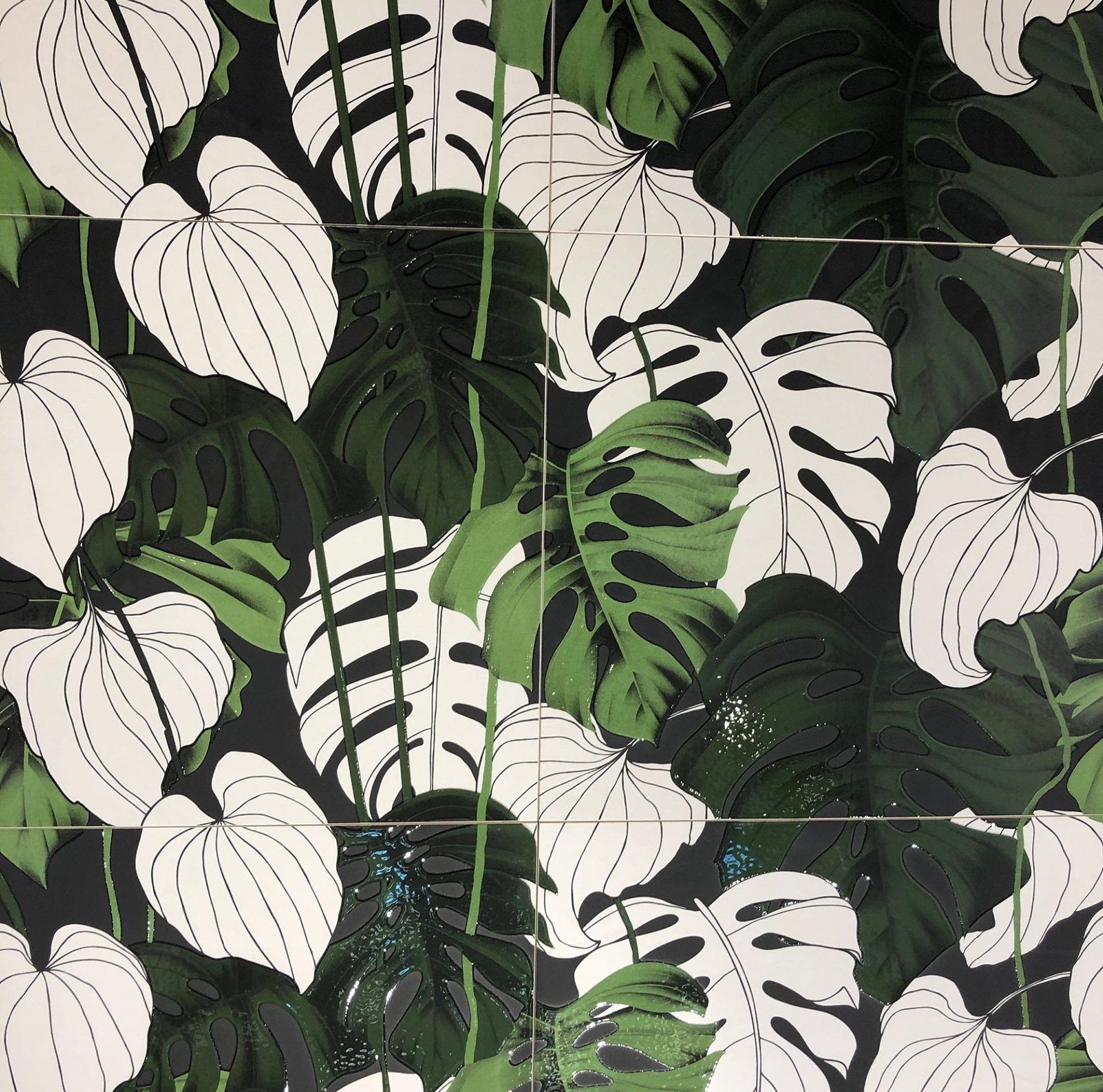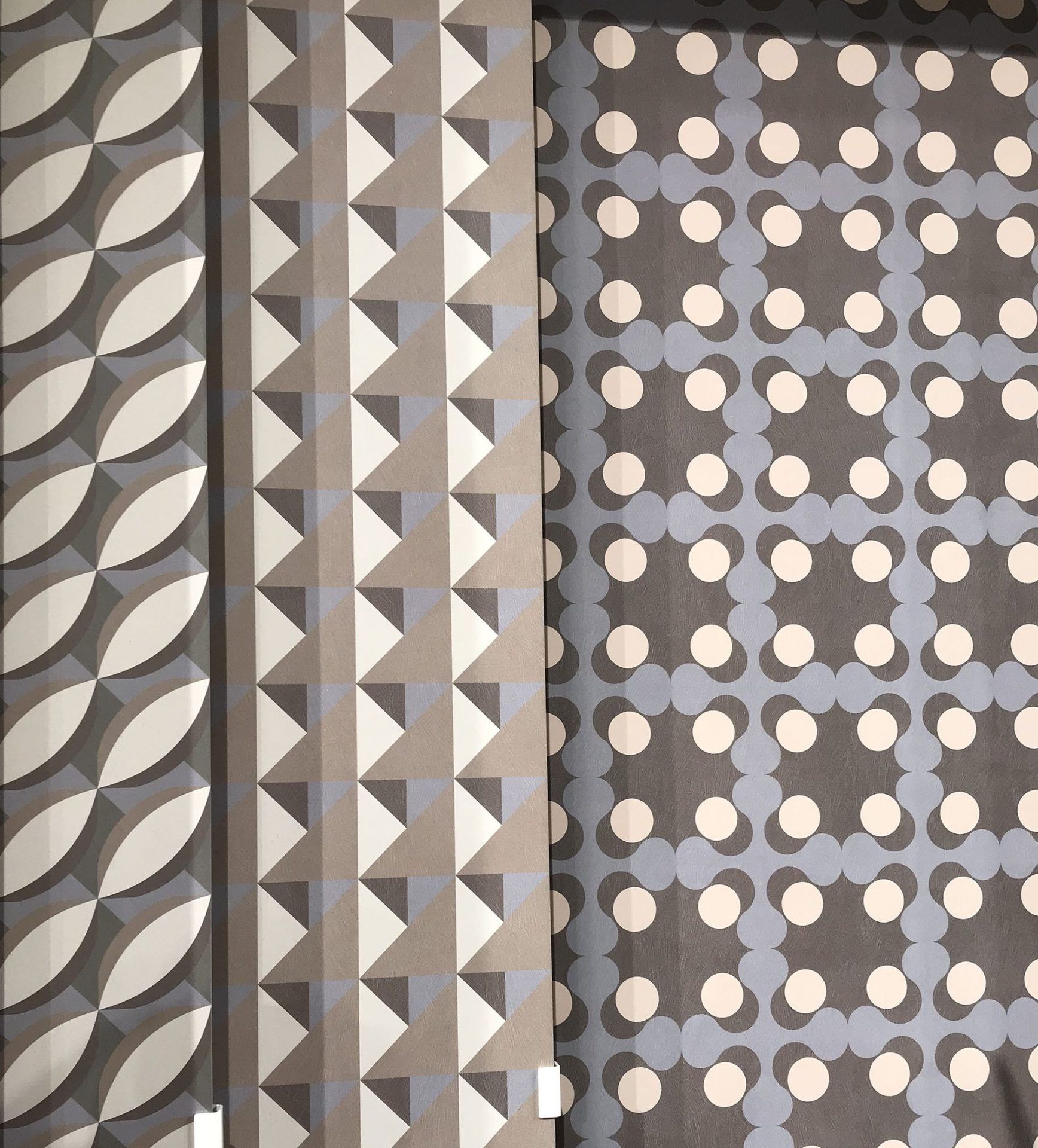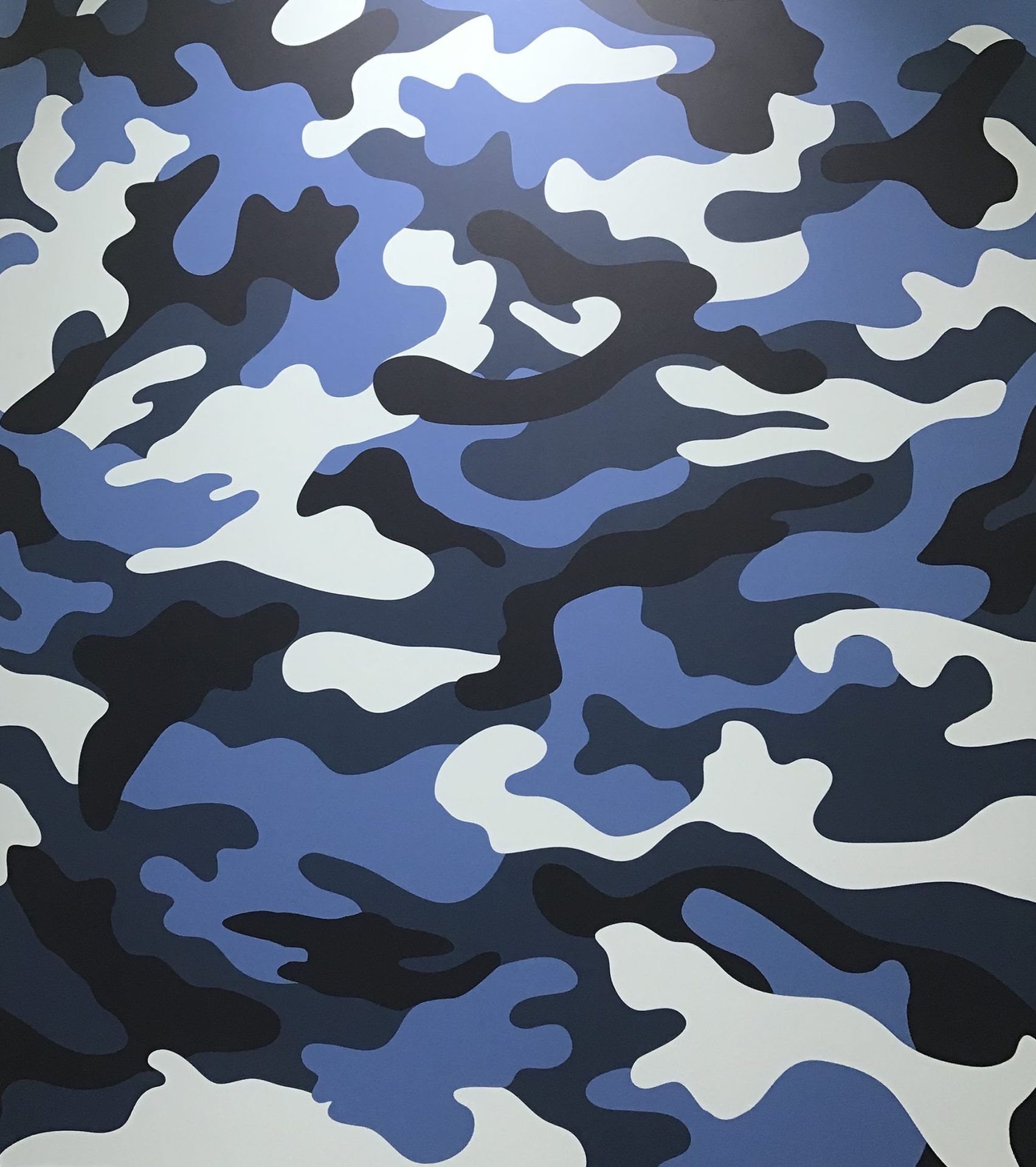 The look for this season is concrete with fine aggregates in them. The palettes were generally soft and had a warmer focus. I love the character the fine aggregate gives the concrete. It's also gives a nice visual and some movement to the floor, that is missing in minimal concrete aesthetics.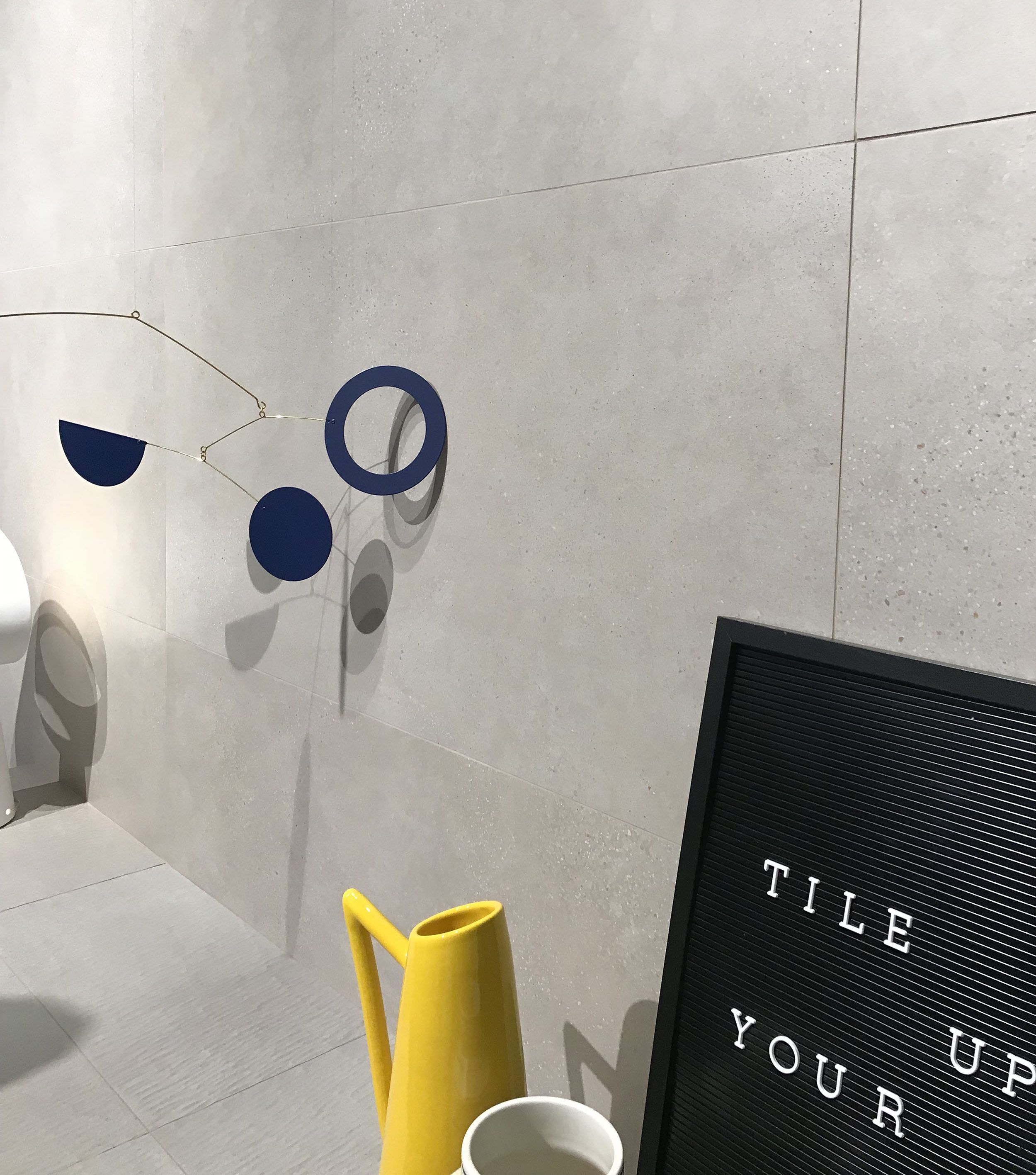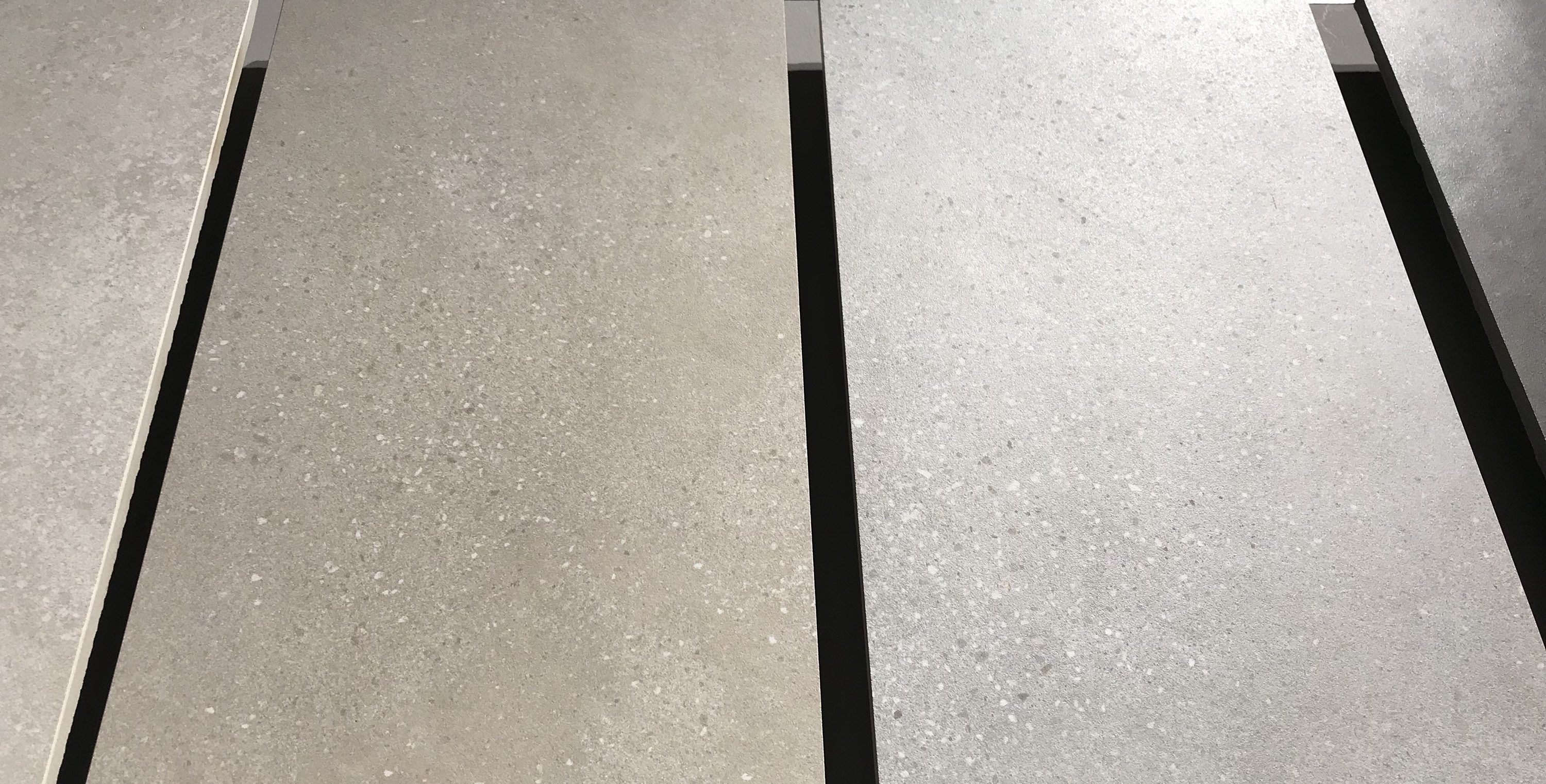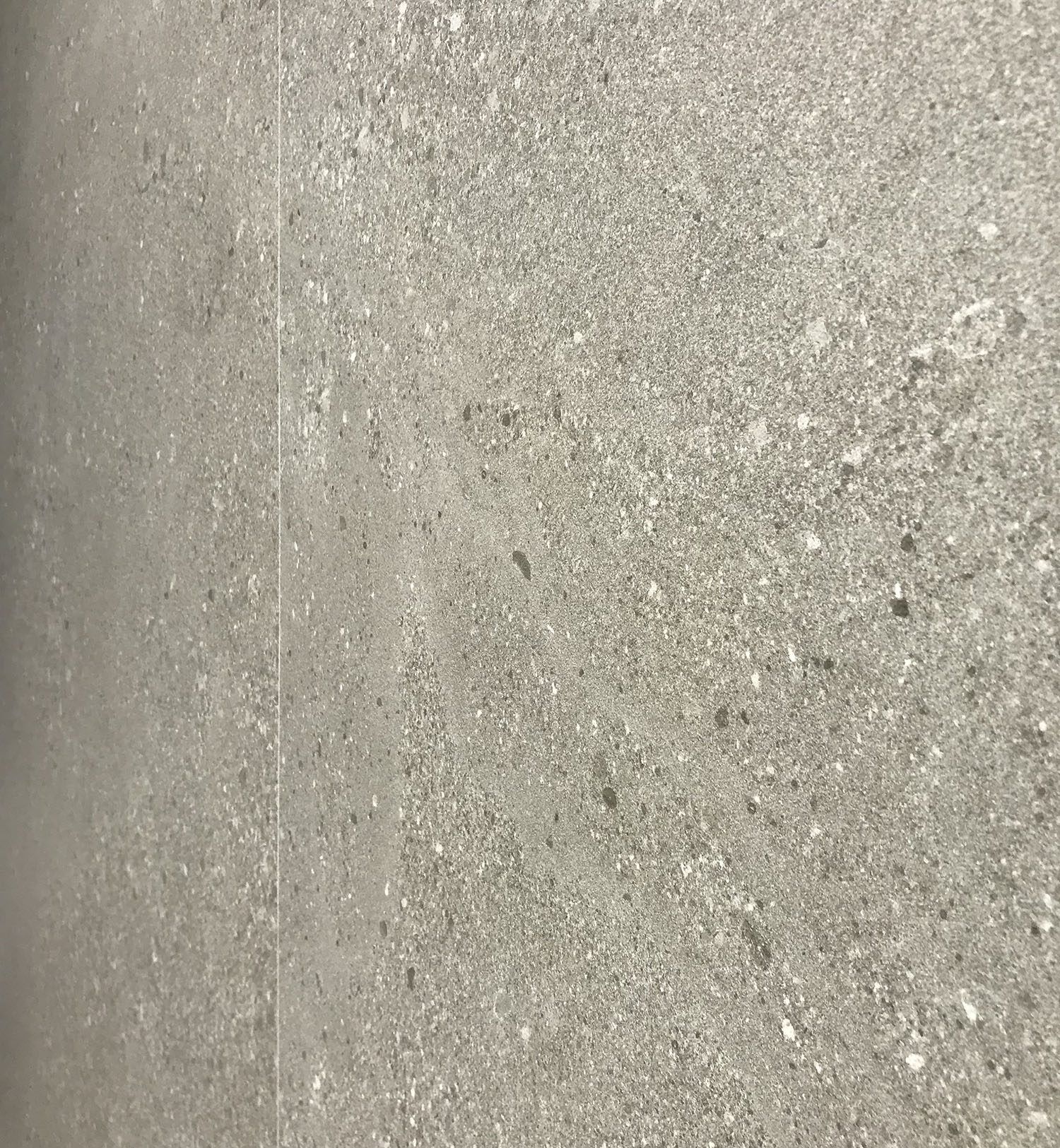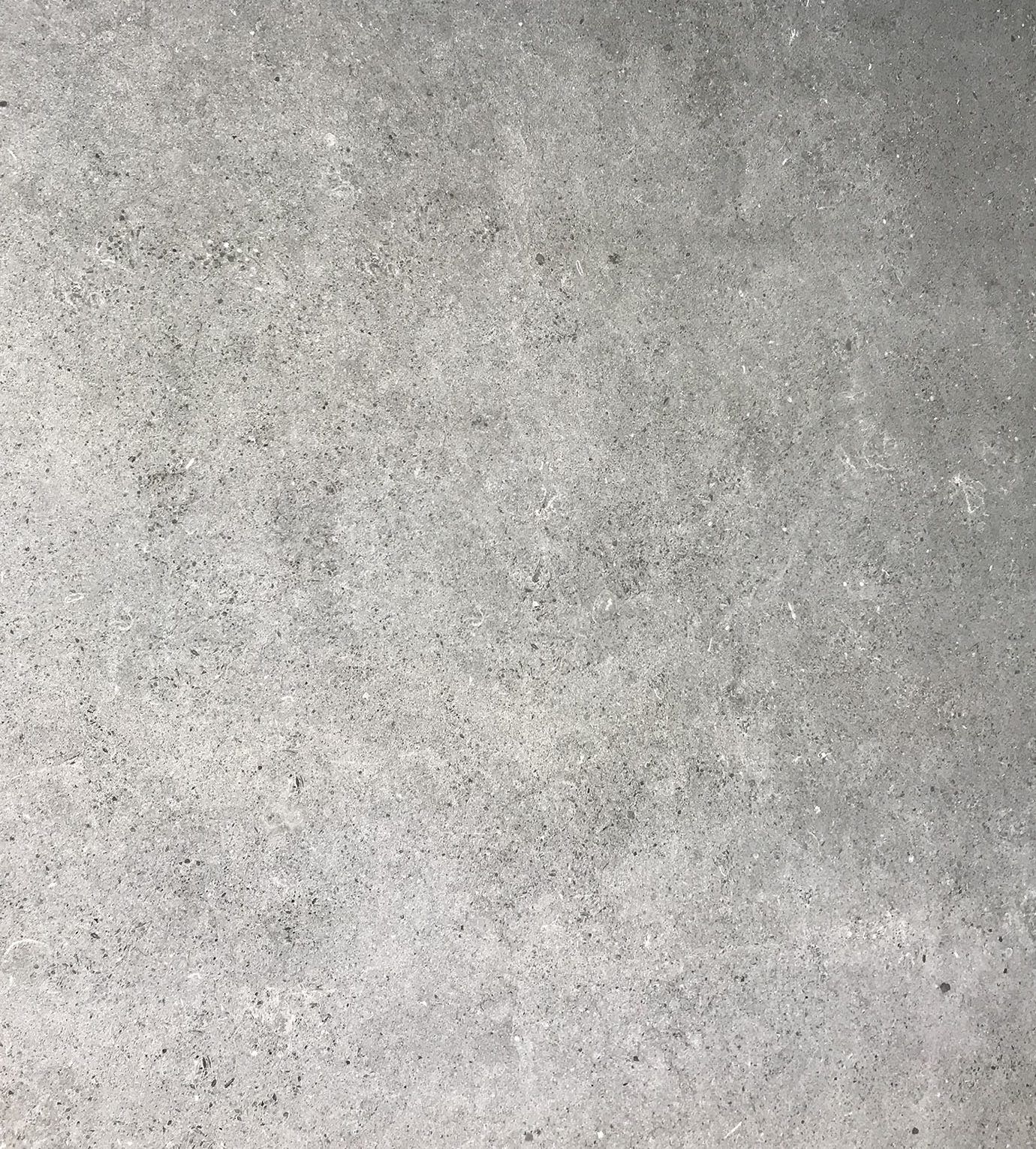 The stone look for this season is Ceppo di Gre and this one was definitely a surprise! The word on the street is this stone is very hard to obtain and a personal favorite of Renzo Piano. It's easy to see why it's a favorite, it's a beautiful stone. I love the mix of the large and small aggregates in it. It's crazy that it comes from the Earth.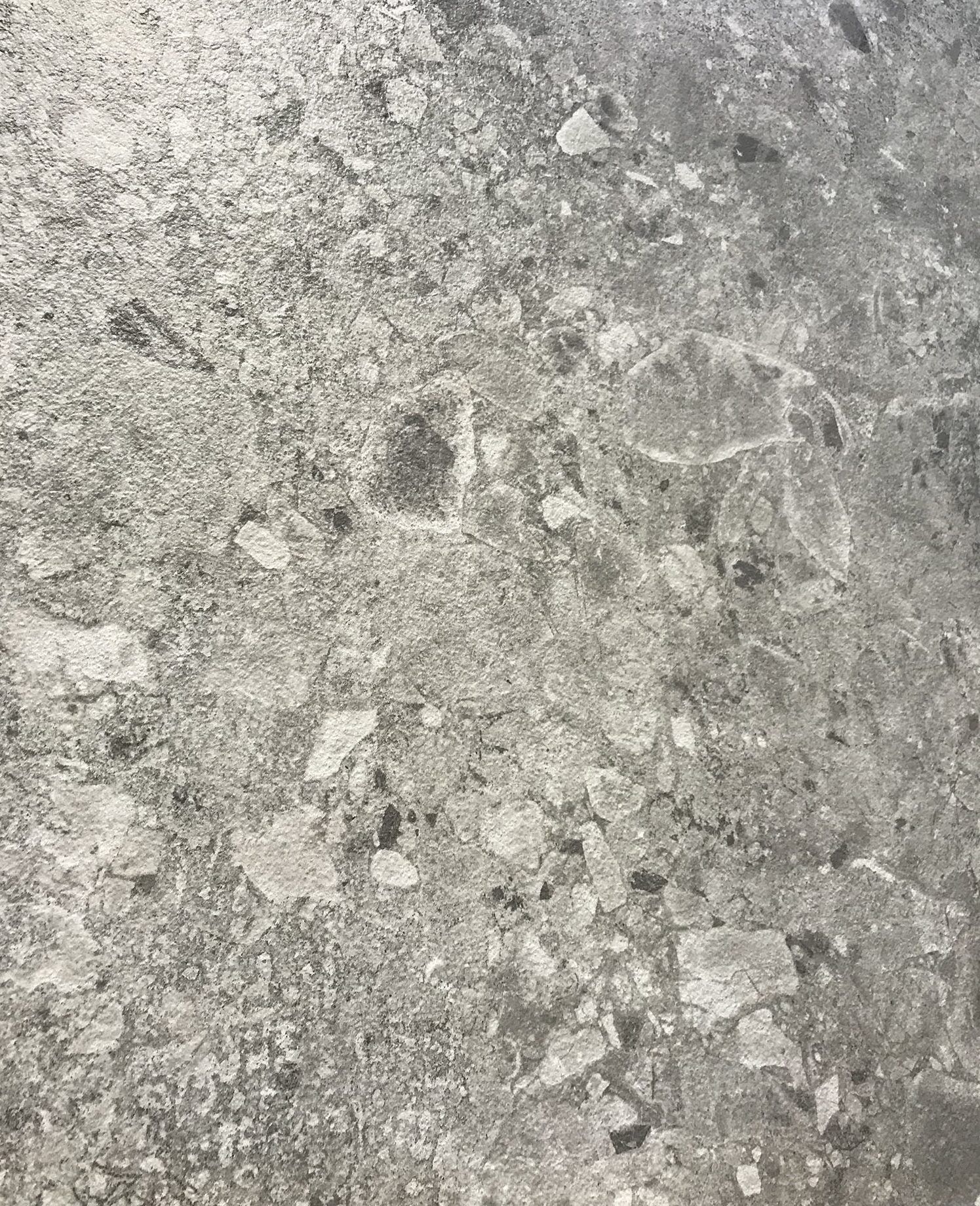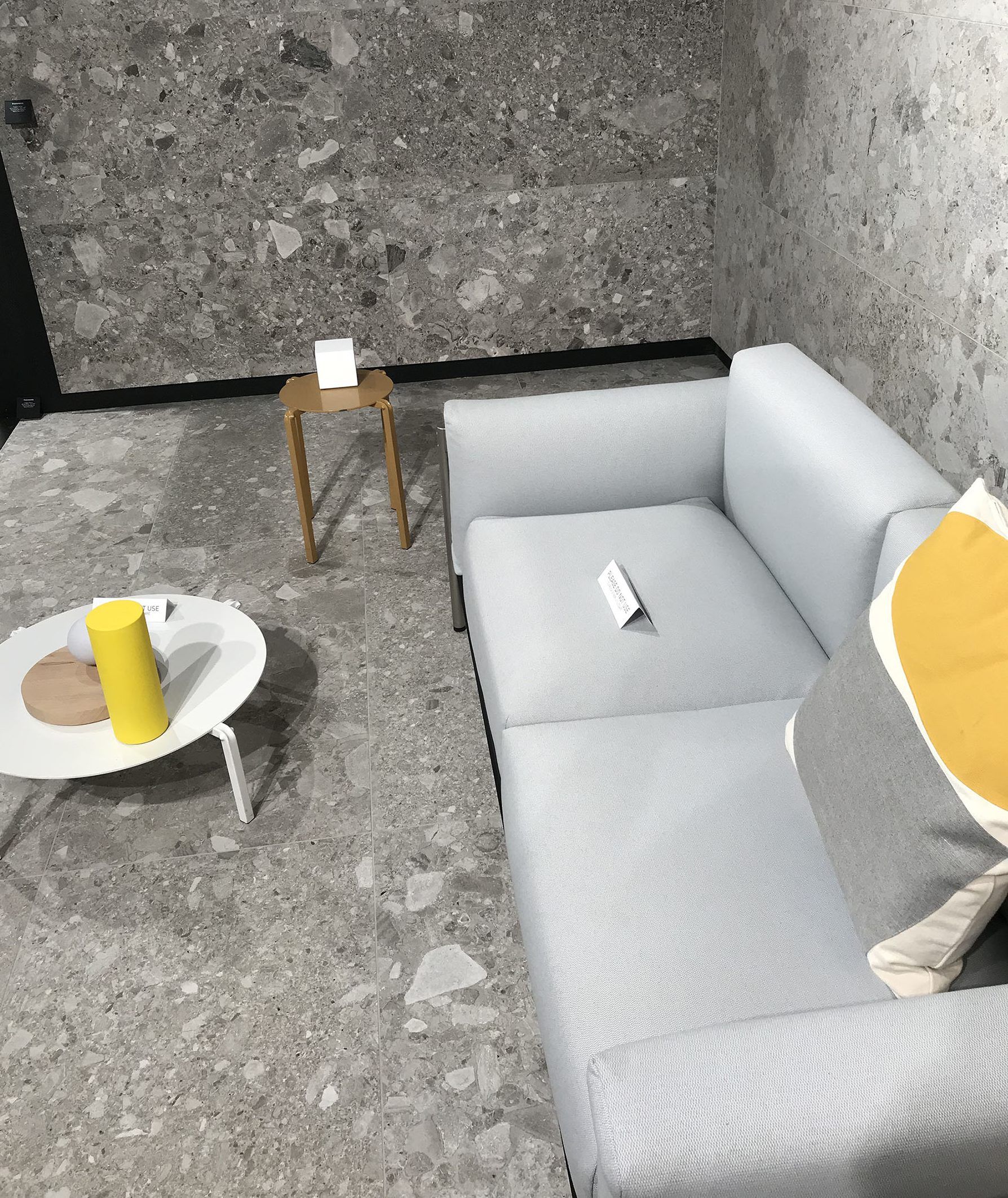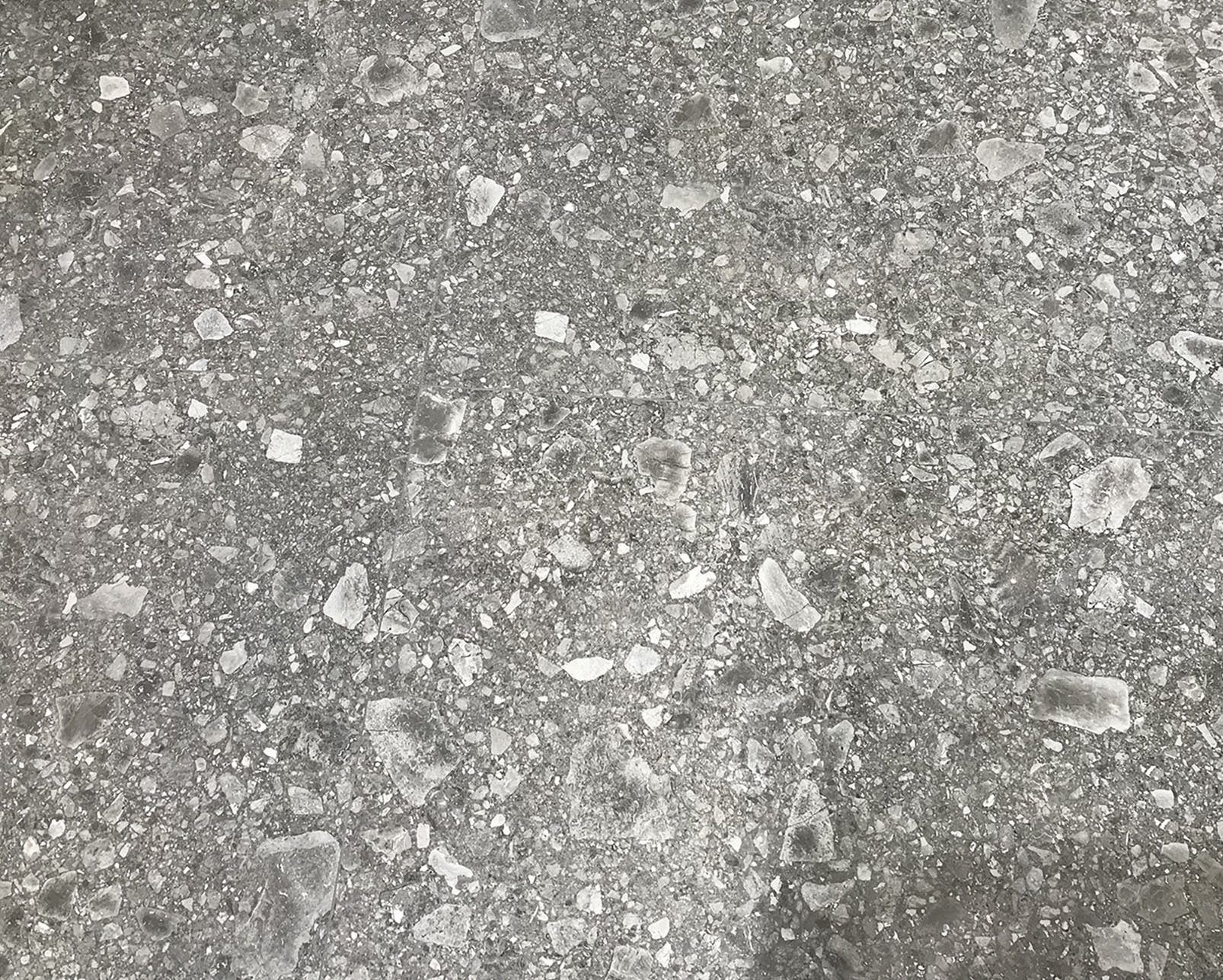 Don't worry, there were still marbles at the show. However, this season it was about the veining, whether it was continuous veining across multiple slabs or dramatic book matched slabs. They were stunning and must have for any large space!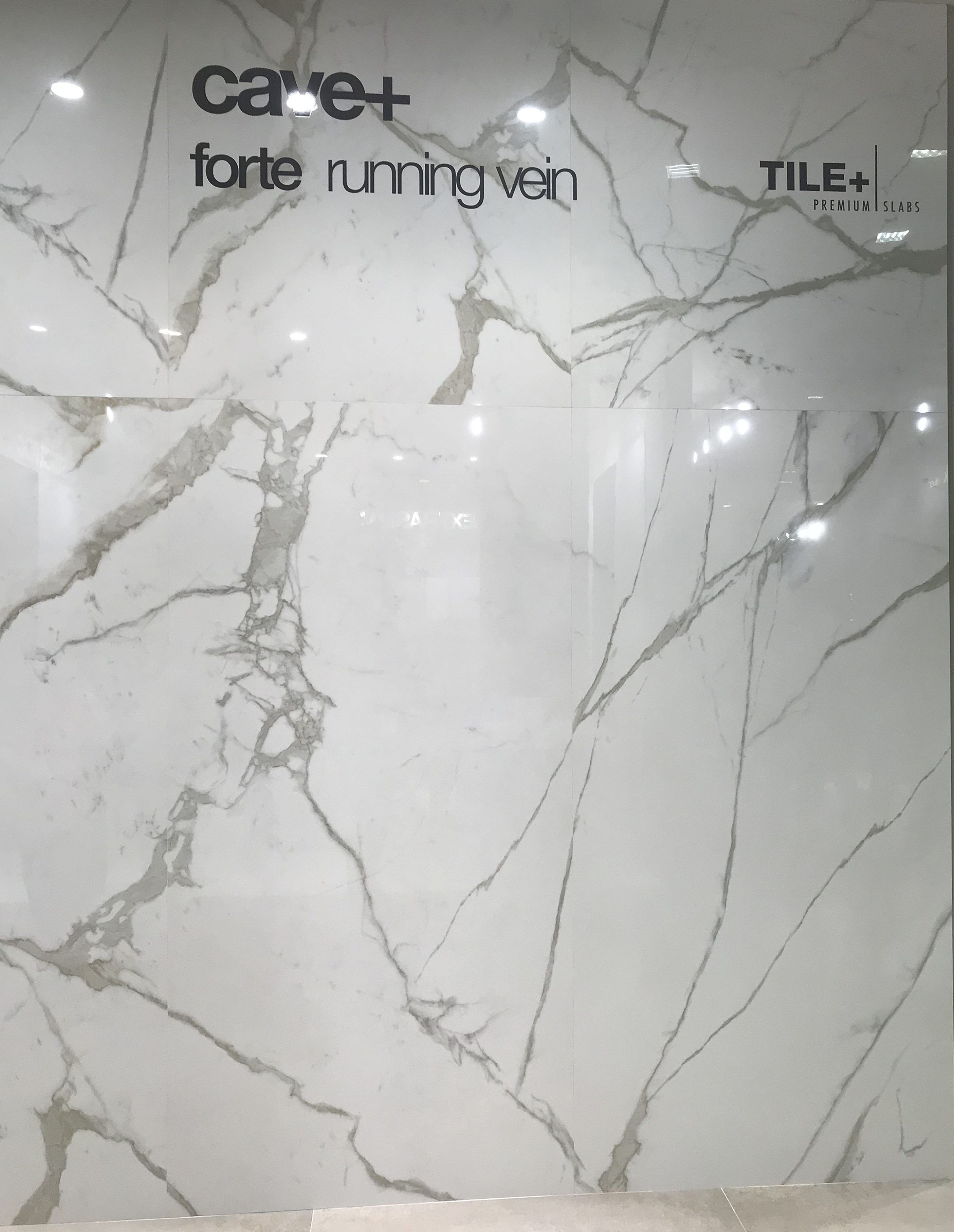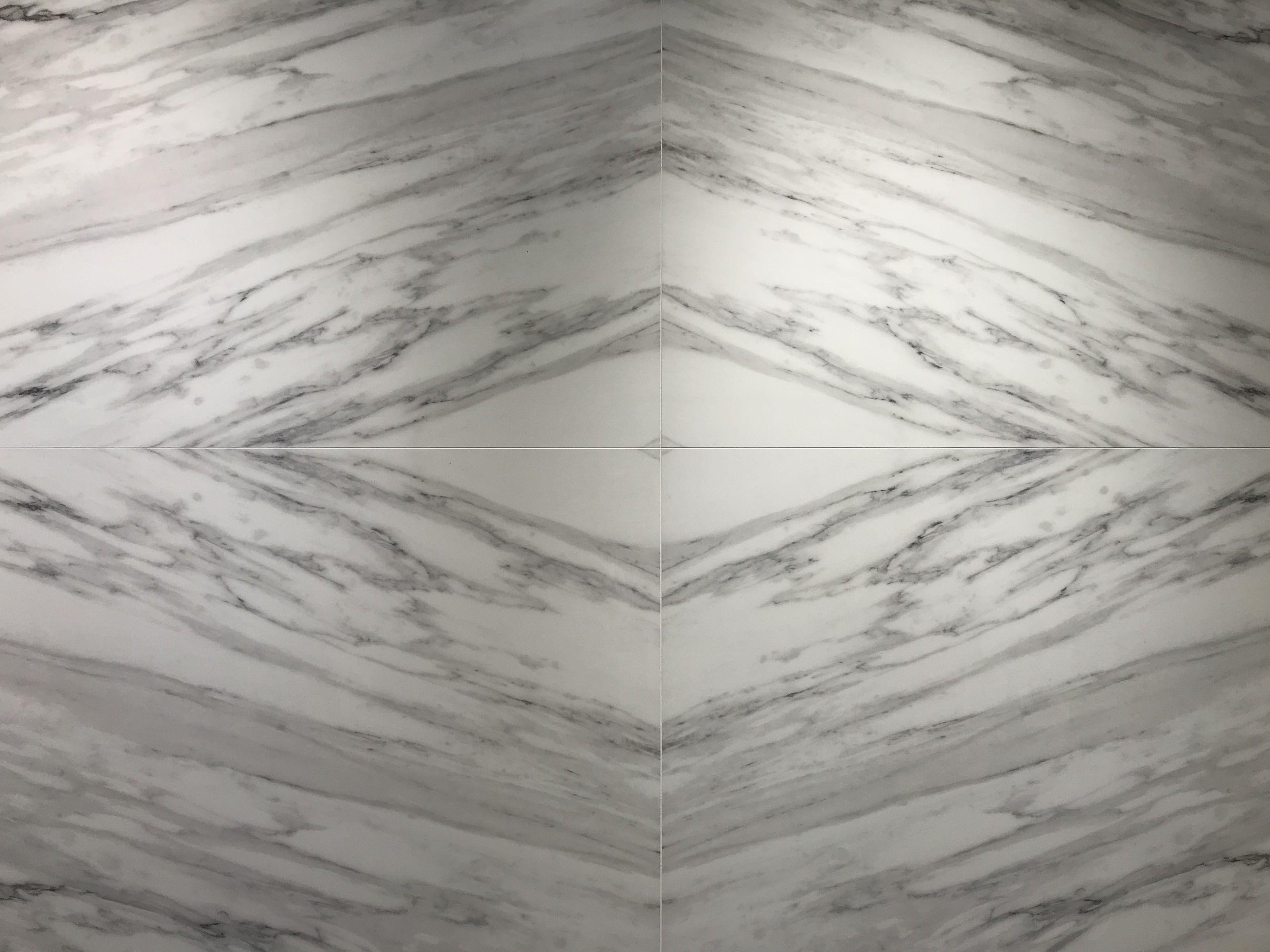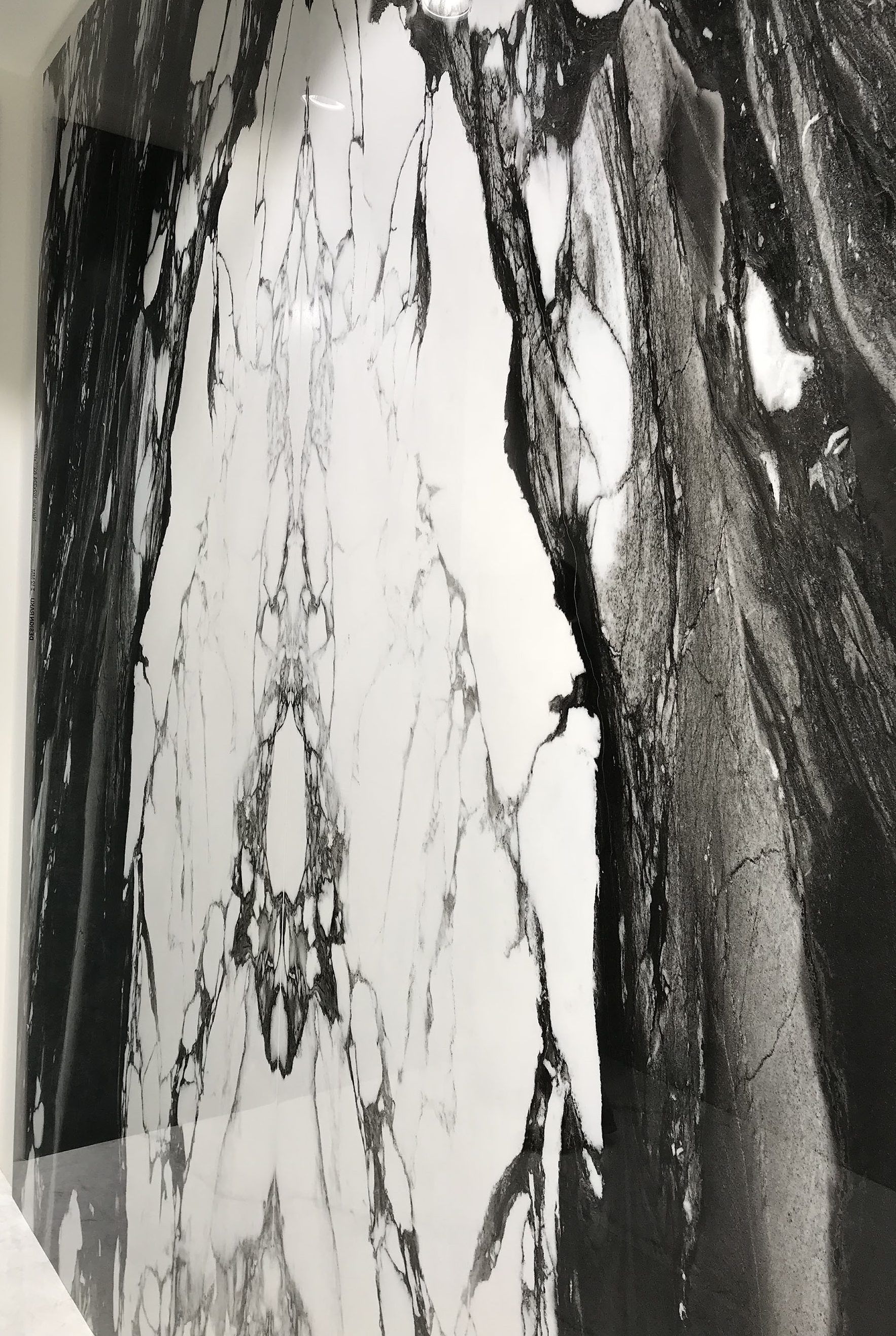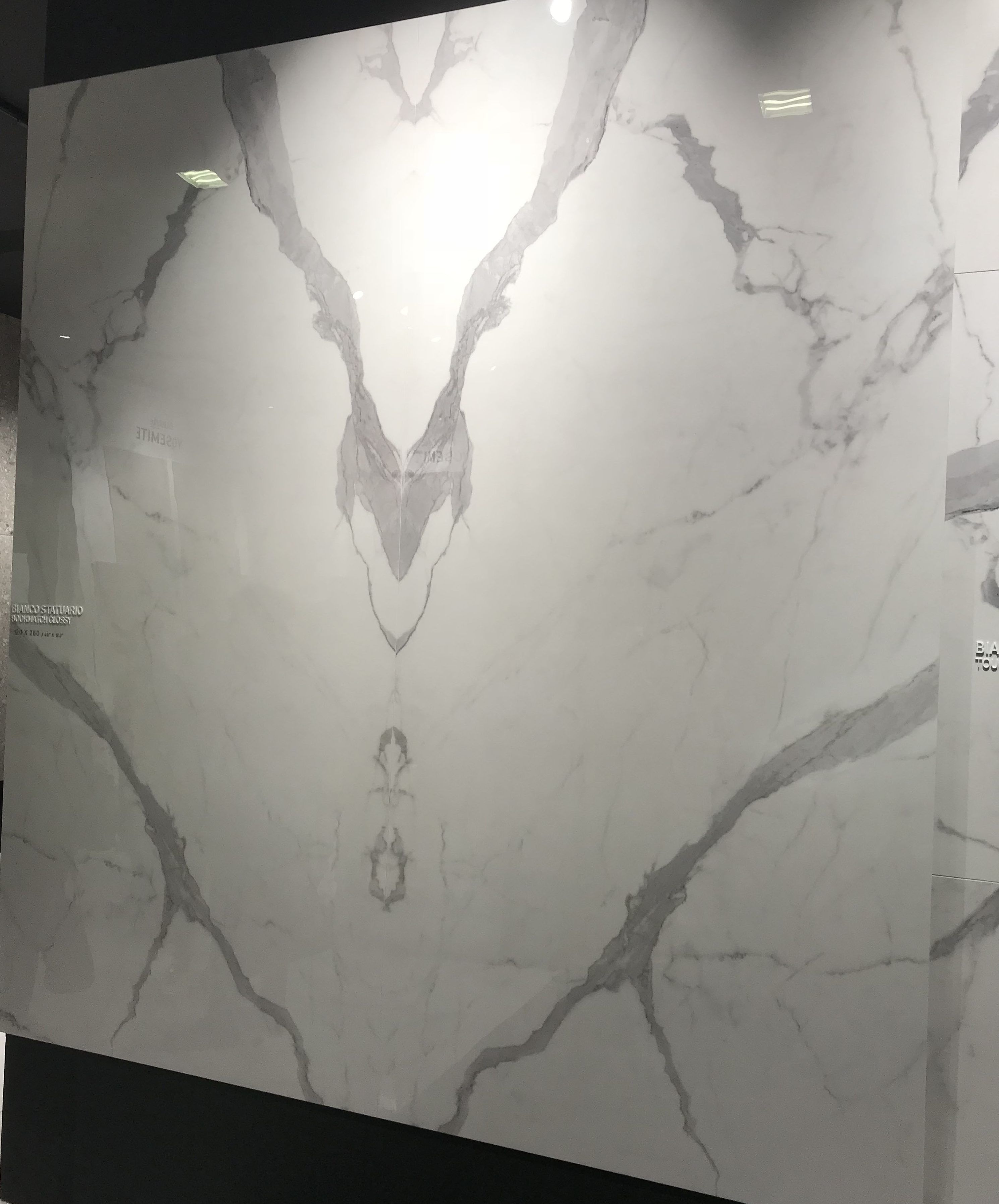 The colors this season reflected more of those muted and saturated color palettes… definitely loving this and I can see where they are drawing their inspiration for this. The colors in Bologna – from the terrazzo in the portico to the building facades – reflect this palette… it's beautiful!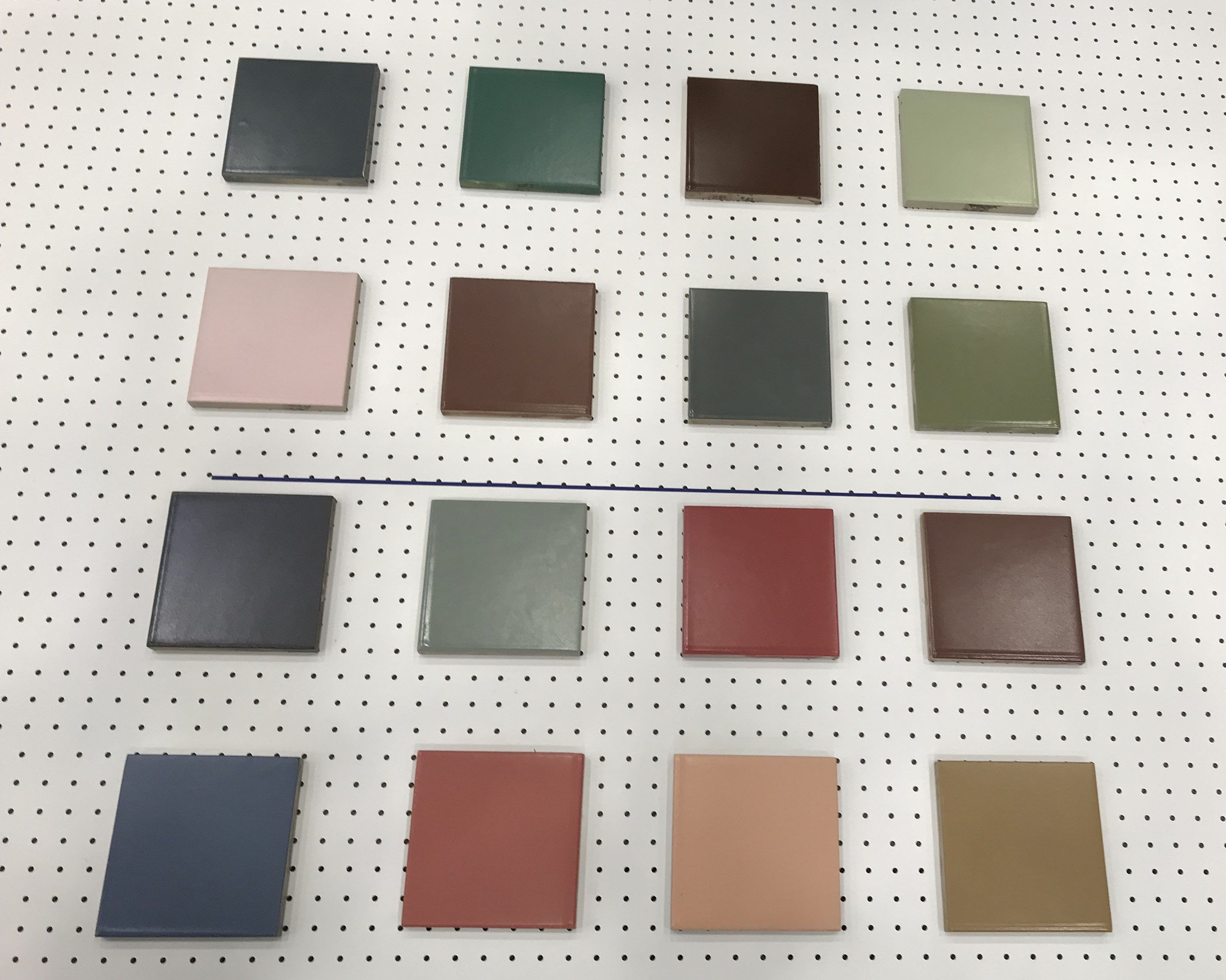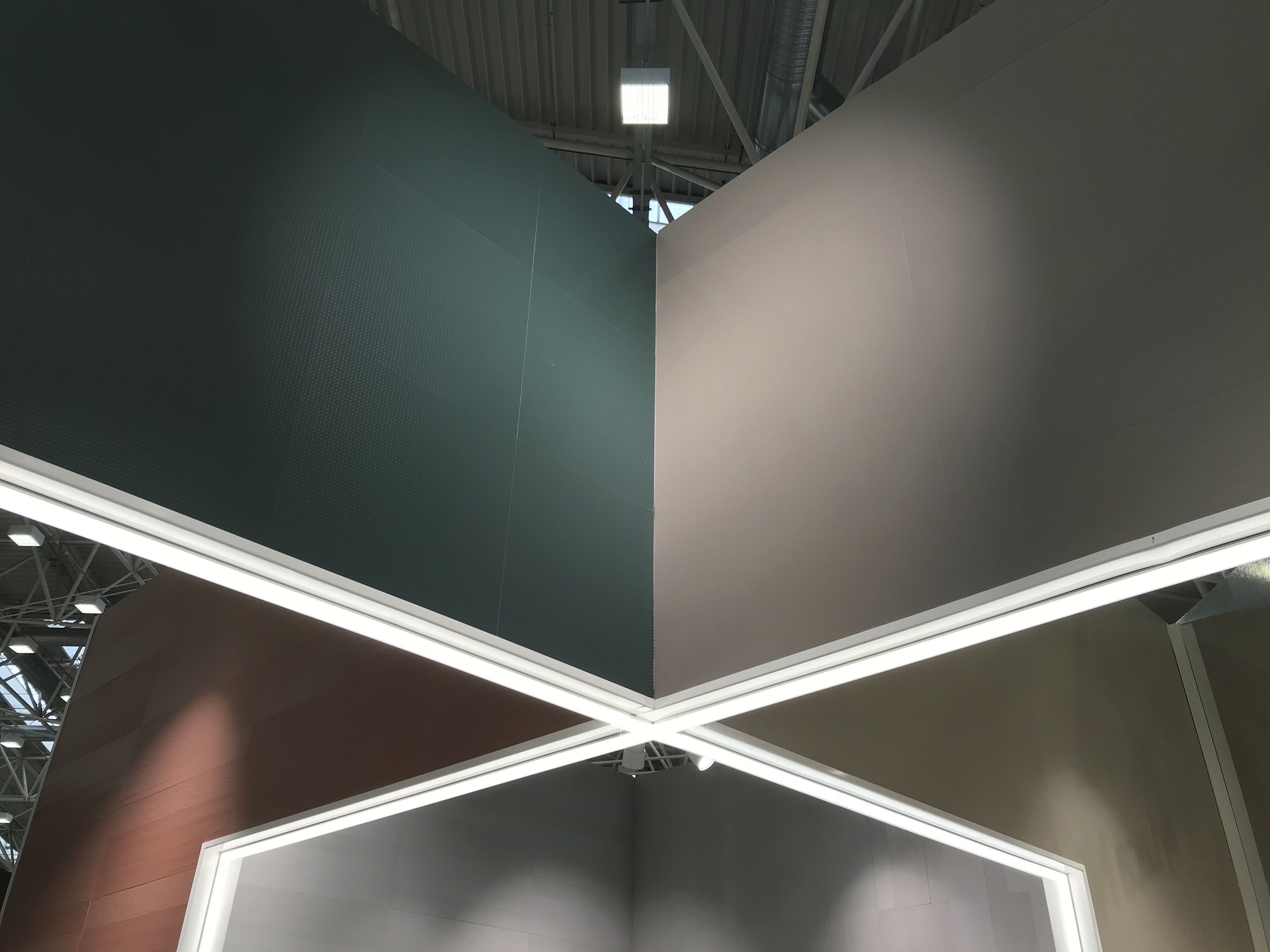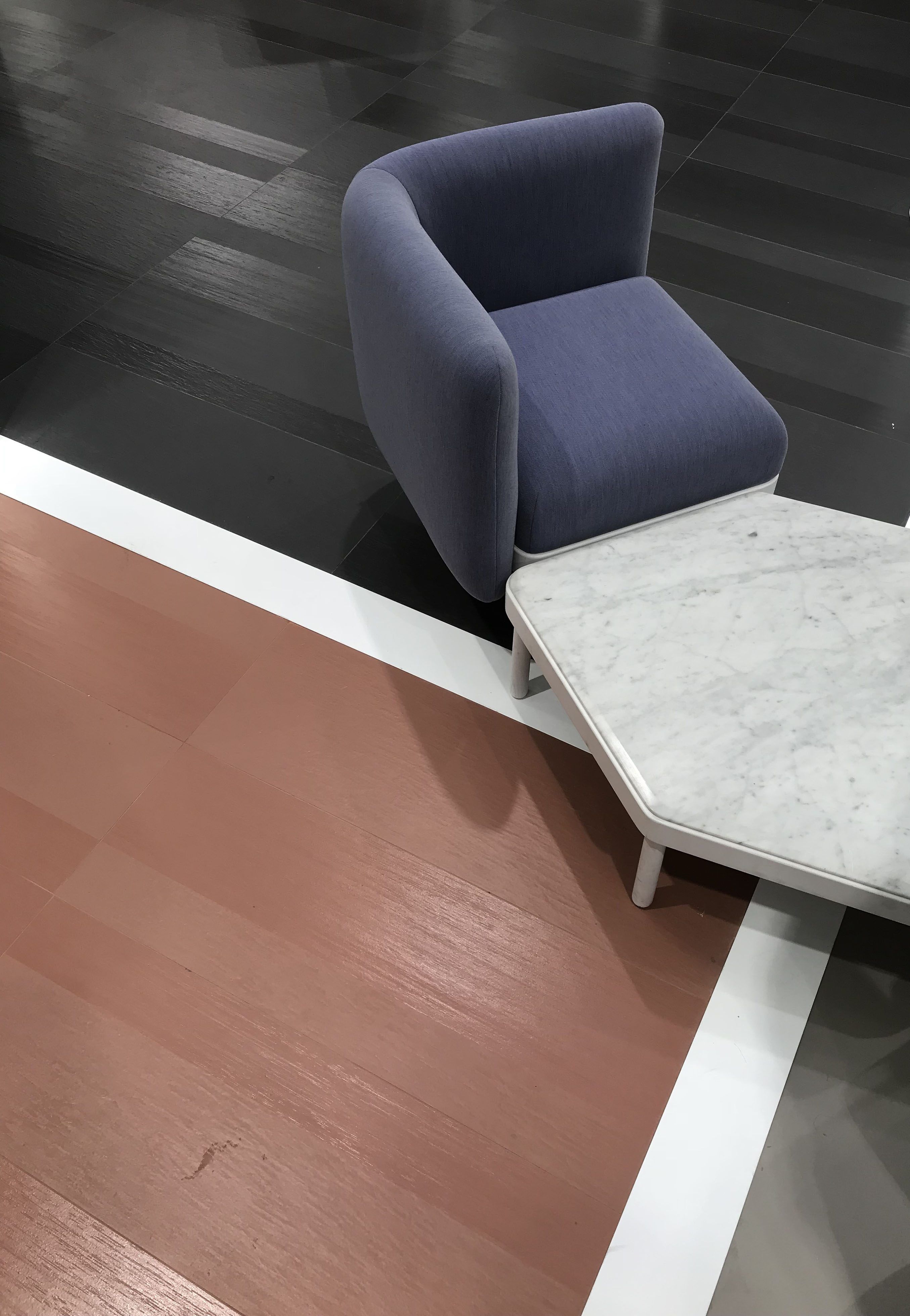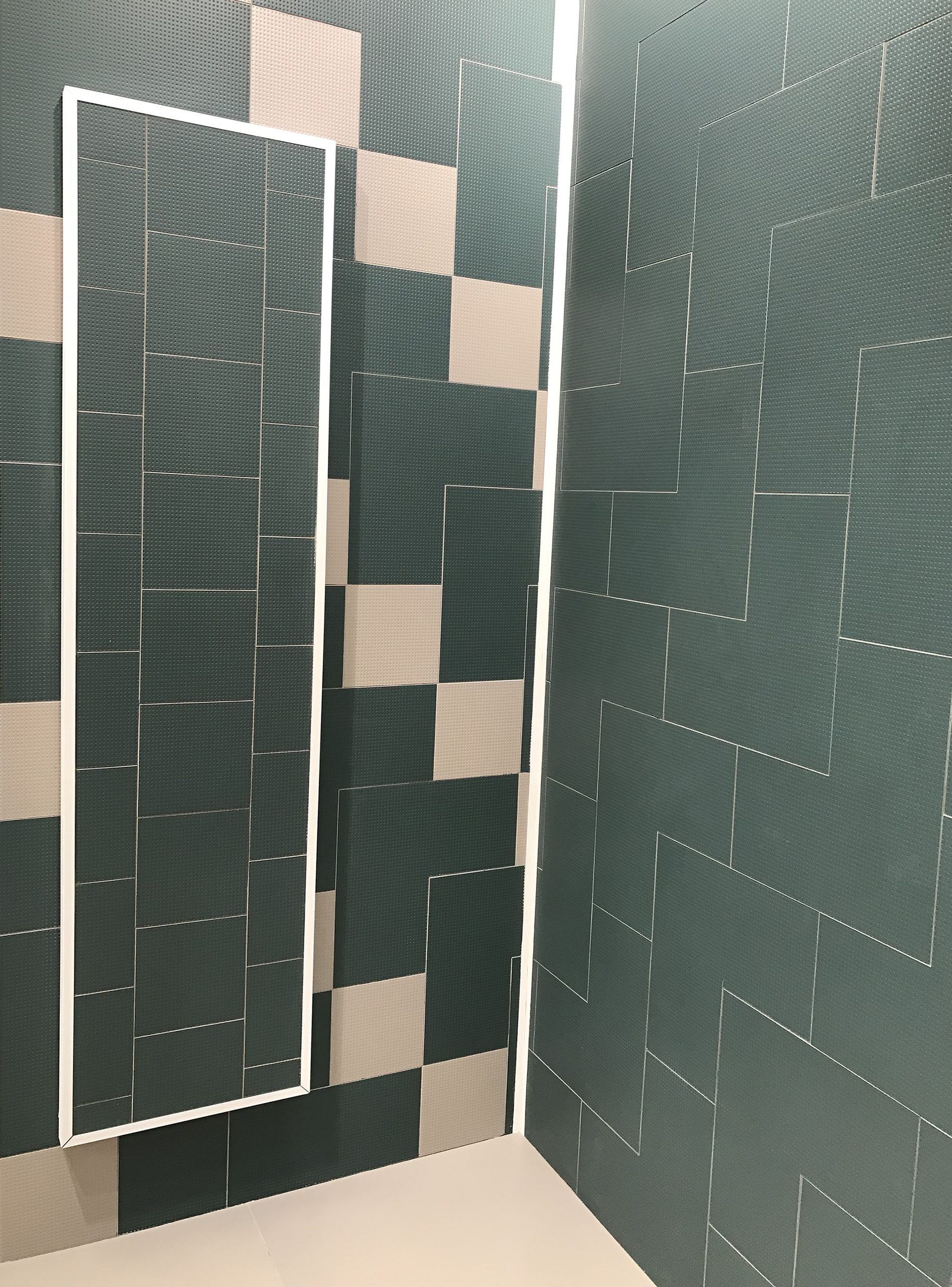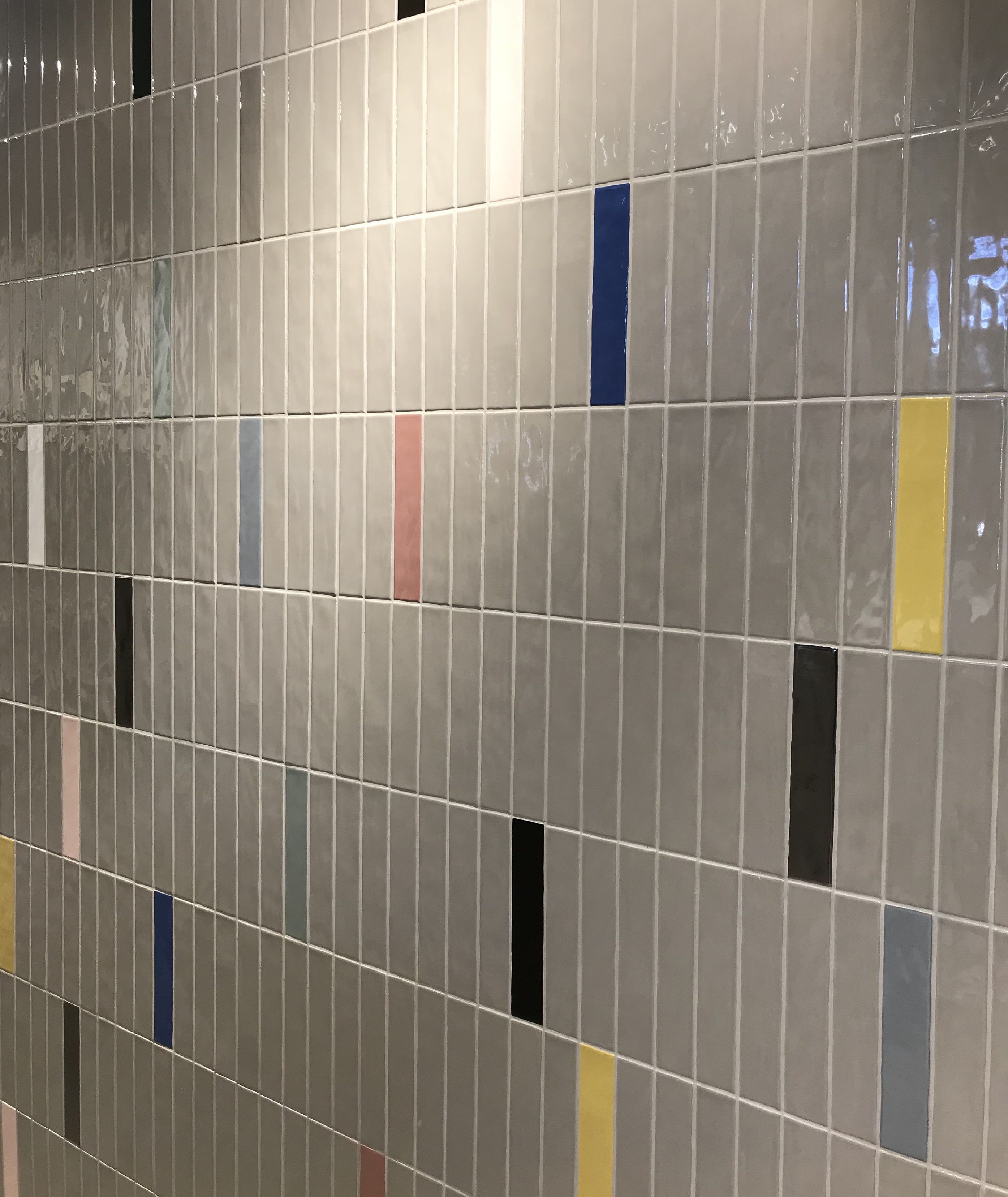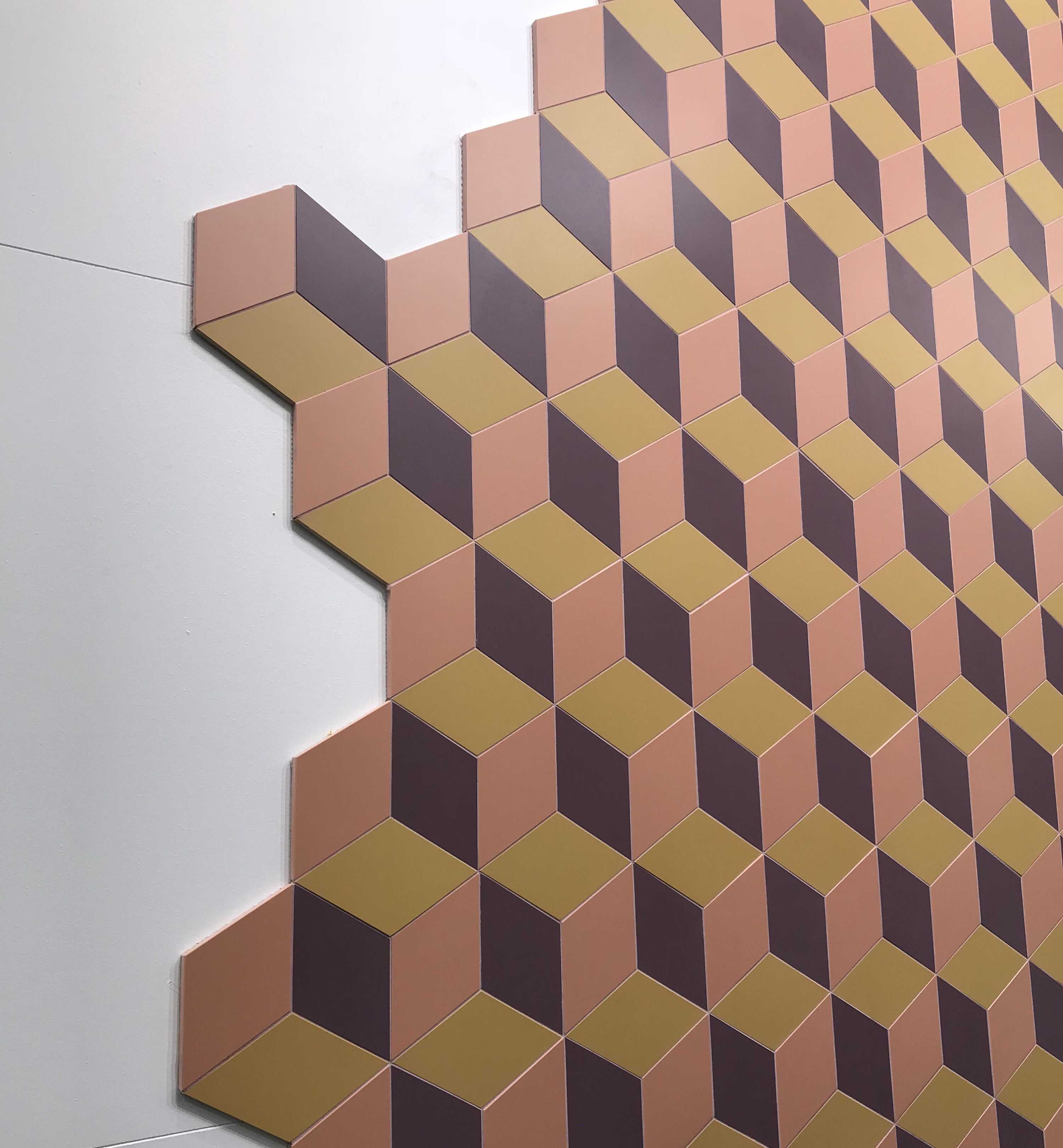 And last, but not least, is wall tiles. It seemed like everyone had wall tiles. Porcelain floor tiles weren't really jumping out like they have in the past. That was another surprise. The wall tiles we did see were really cool. There were some interesting finish treatments, fun grout colors that really transformed neutral colors, and some interesting patterns/ designs.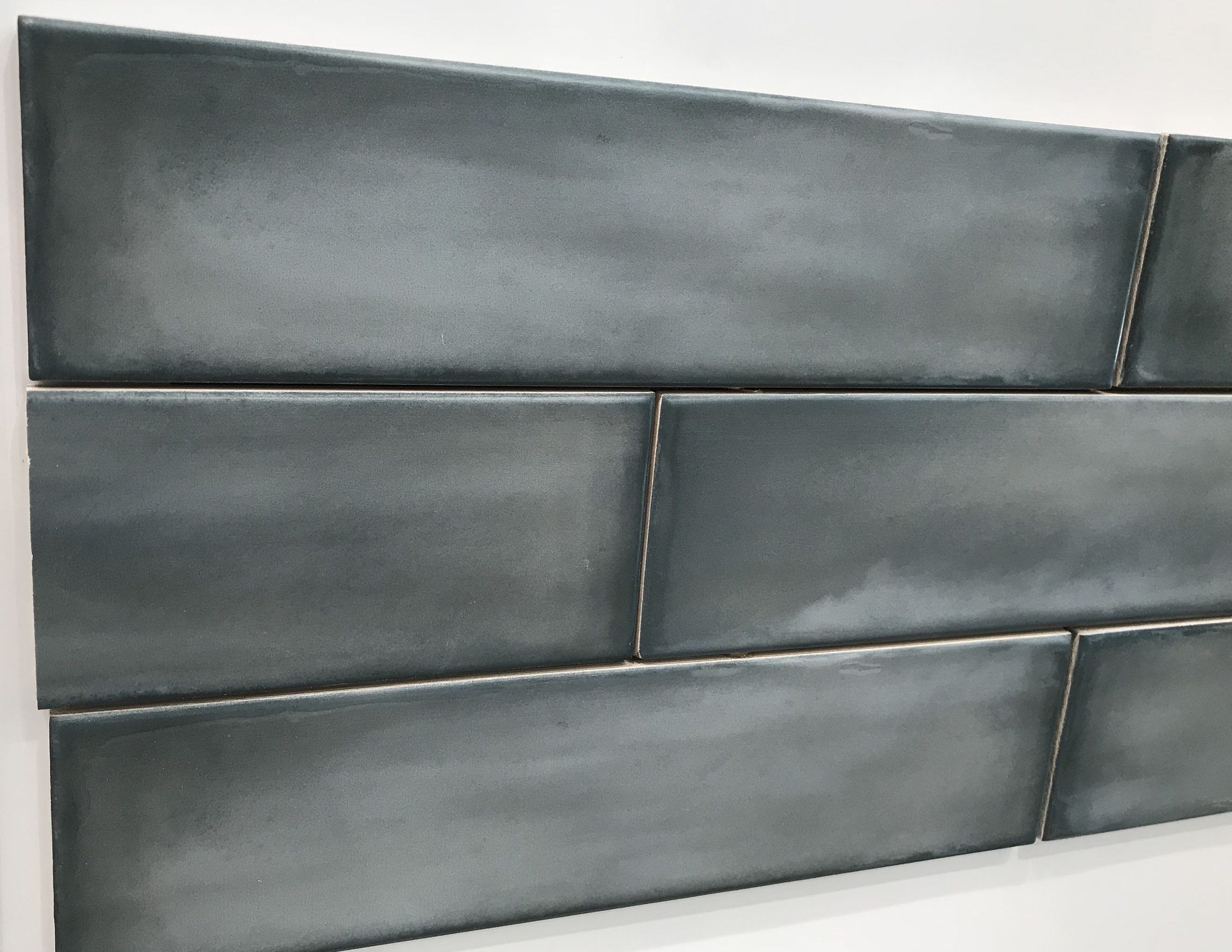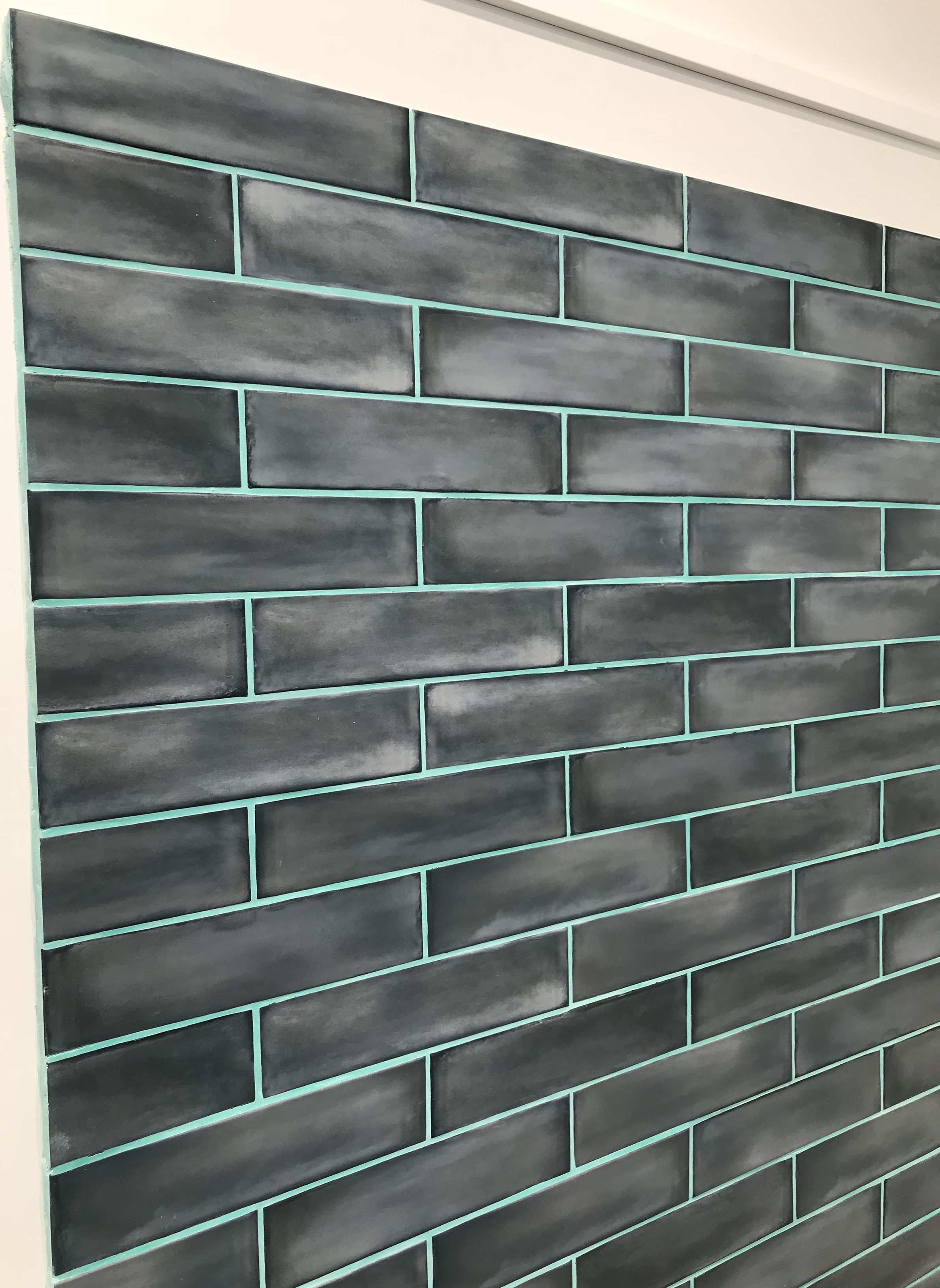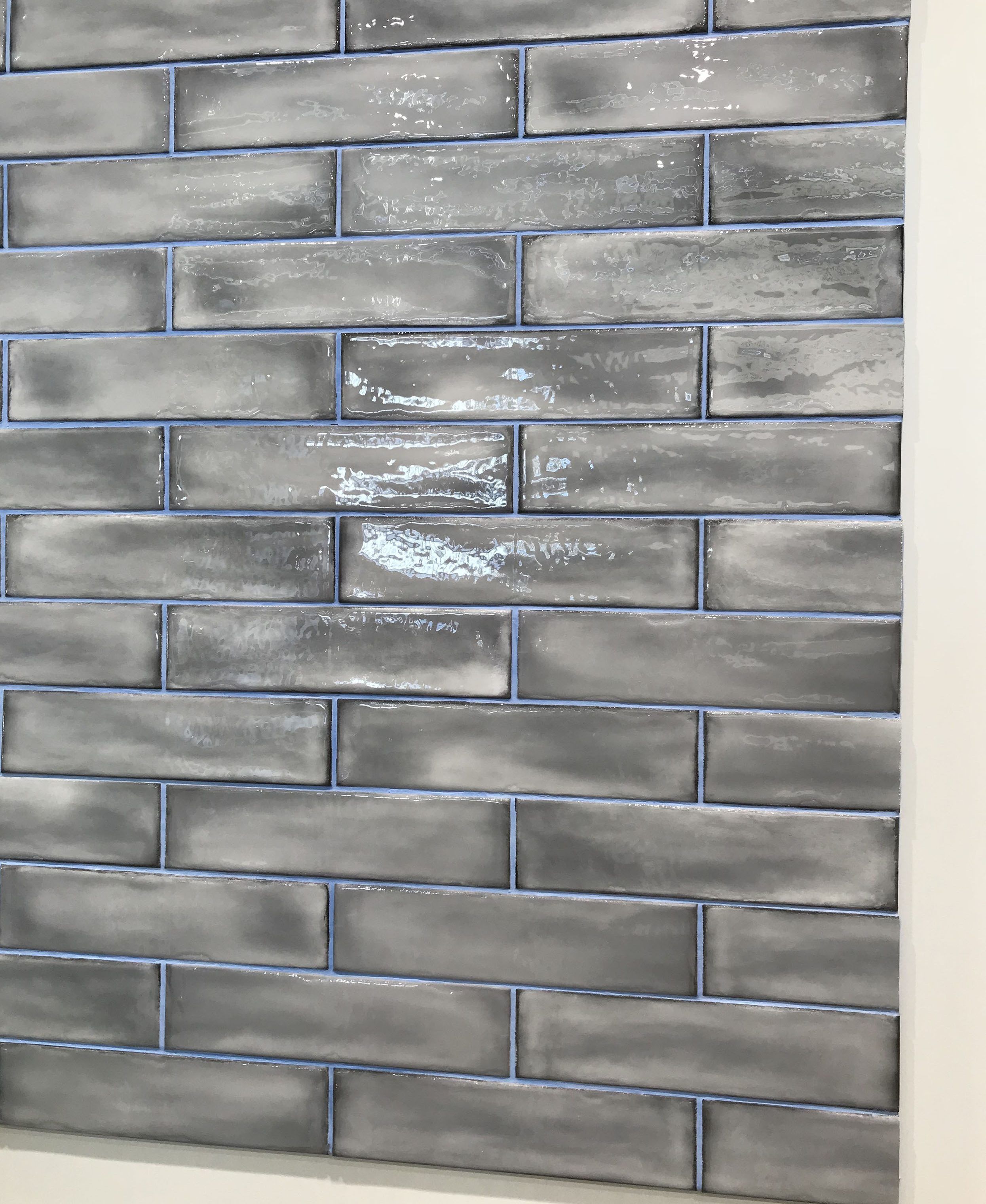 We've got some new ideas in the works for our 2019 Spring/Summer Featured Collection, but I don't want to get too far ahead of myself because it's still 2018.  Please keep in touch and always let us know what you think of our collections. We love your feedback!
Until next time… this is Ms. Janet Snakehole, signing off.