Study of Shape and Dimension
Hi everyone – I hope you're having a great summer! I apologize for not posting last month. It has been a busy month at Creative Materials and I'm also moving into a new place. So I've been enjoying packing and weeding through things that I should not bring with me, like that slab of marble I just can't let go of because I'm going to use it as a table top. [It's never happening.] Last weekend's heat wave has me questioning why I don't pick cooler months to move in?!
  Preview of 2019 Fall Winter Collections
Last week, we had our Summer Meeting where we revealed our 2019 Fall Winter Collection to our sales team. This collection of tiles was curated from our trip to Coverings in Orlando in April. Unfortunately, I can't tell you what the new collections will be – you will have to wait until August 15th when they go live on our website – but I'm going to give you a sneak peak of this seasons' color palette. It's our best one yet! (Although I may be a bit biased.)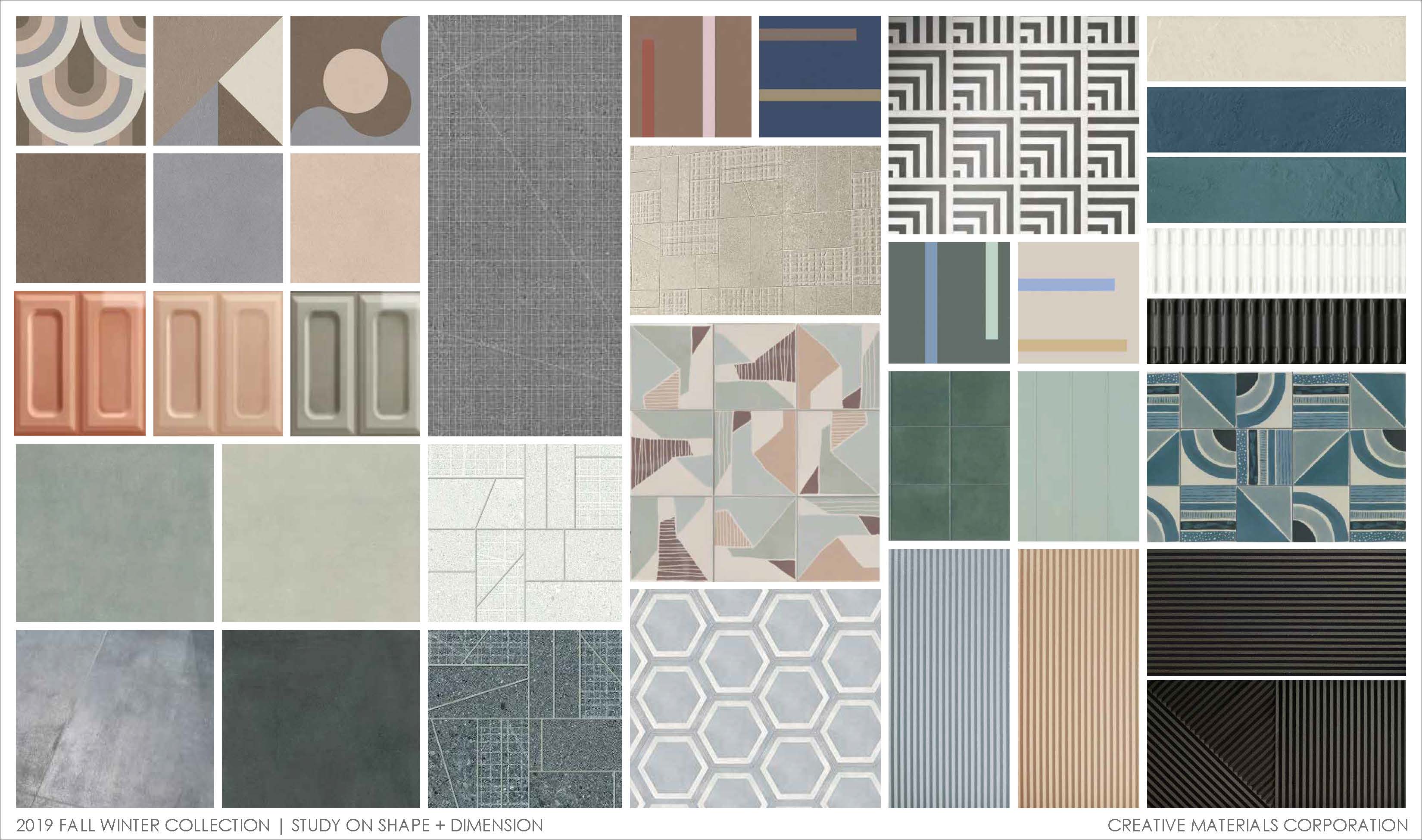 ---
STUDY OF SHAPE AND DIMENSION
This season's palette focuses on the study of shape and dimension. The patterns are unique and magnetic… they emphasize geometric, linear and organic shapes. Within each individual collection, different design techniques are used to create the shapes. Some mimic traditional encaustic designs while other feature watercolor like effects; each of these techniques create different shapes and forms on the surface of the tile.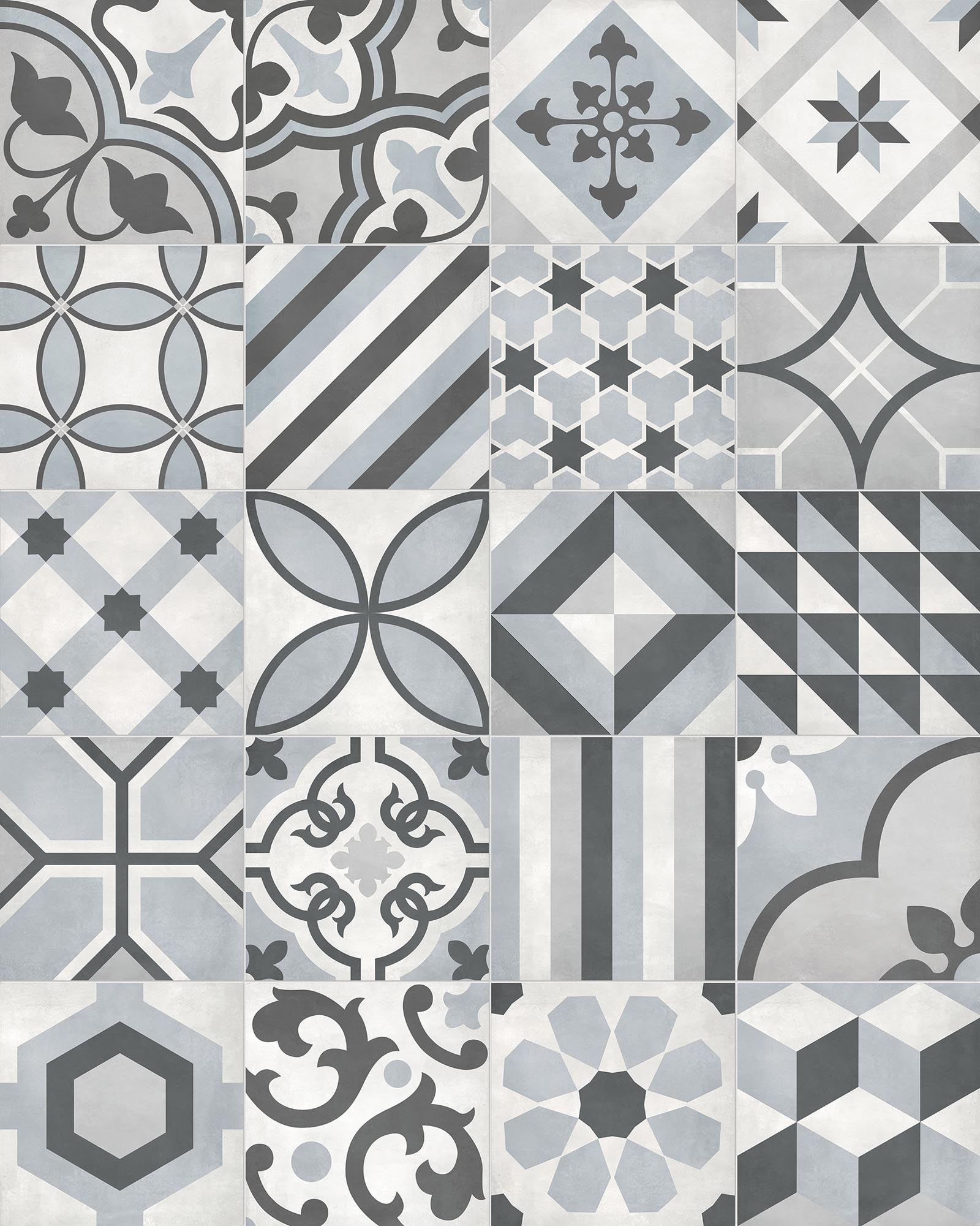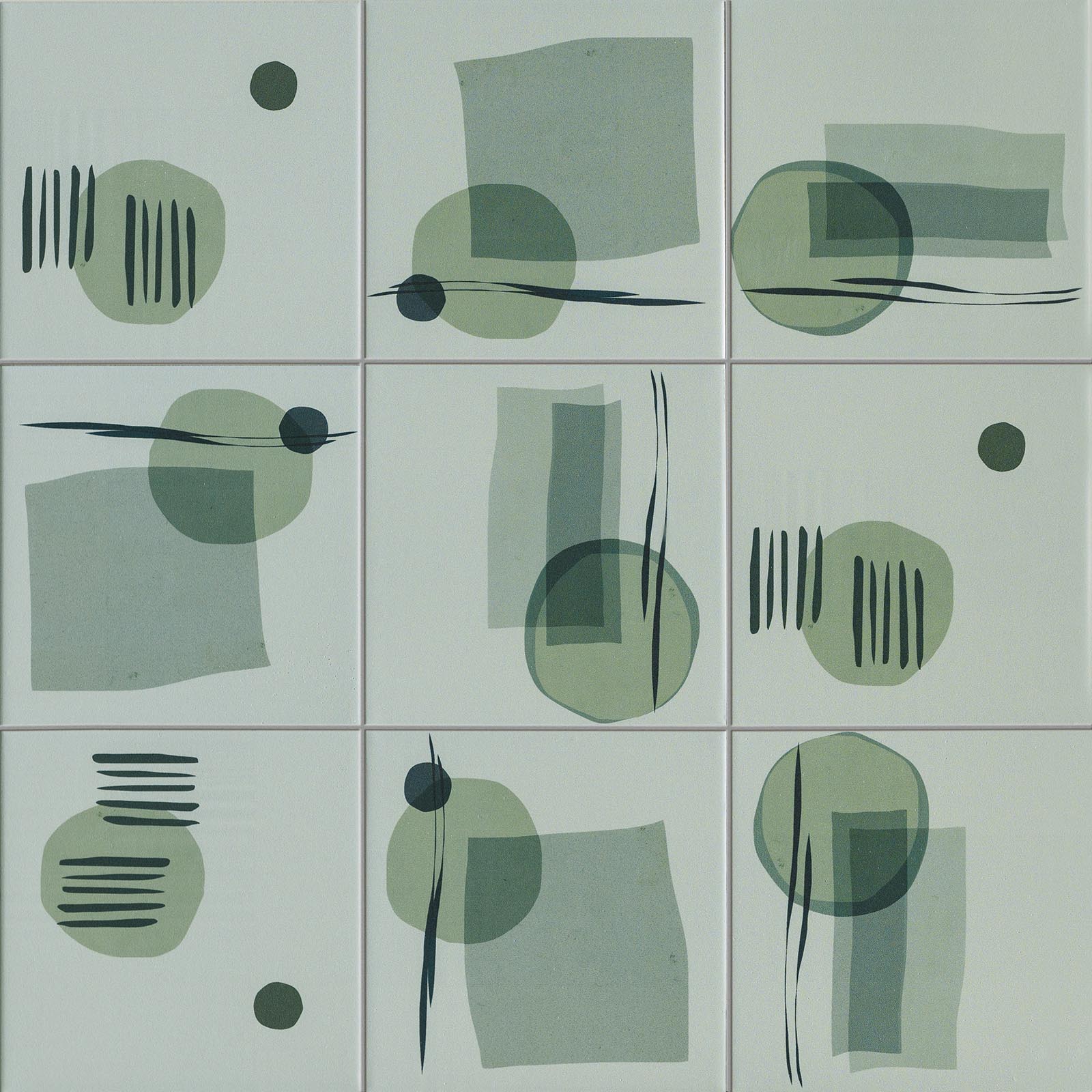 This season also features more dimensional aesthetics in small and large formats than we have seen in the past. Some with dramatic visuals and others that are softer and subtle.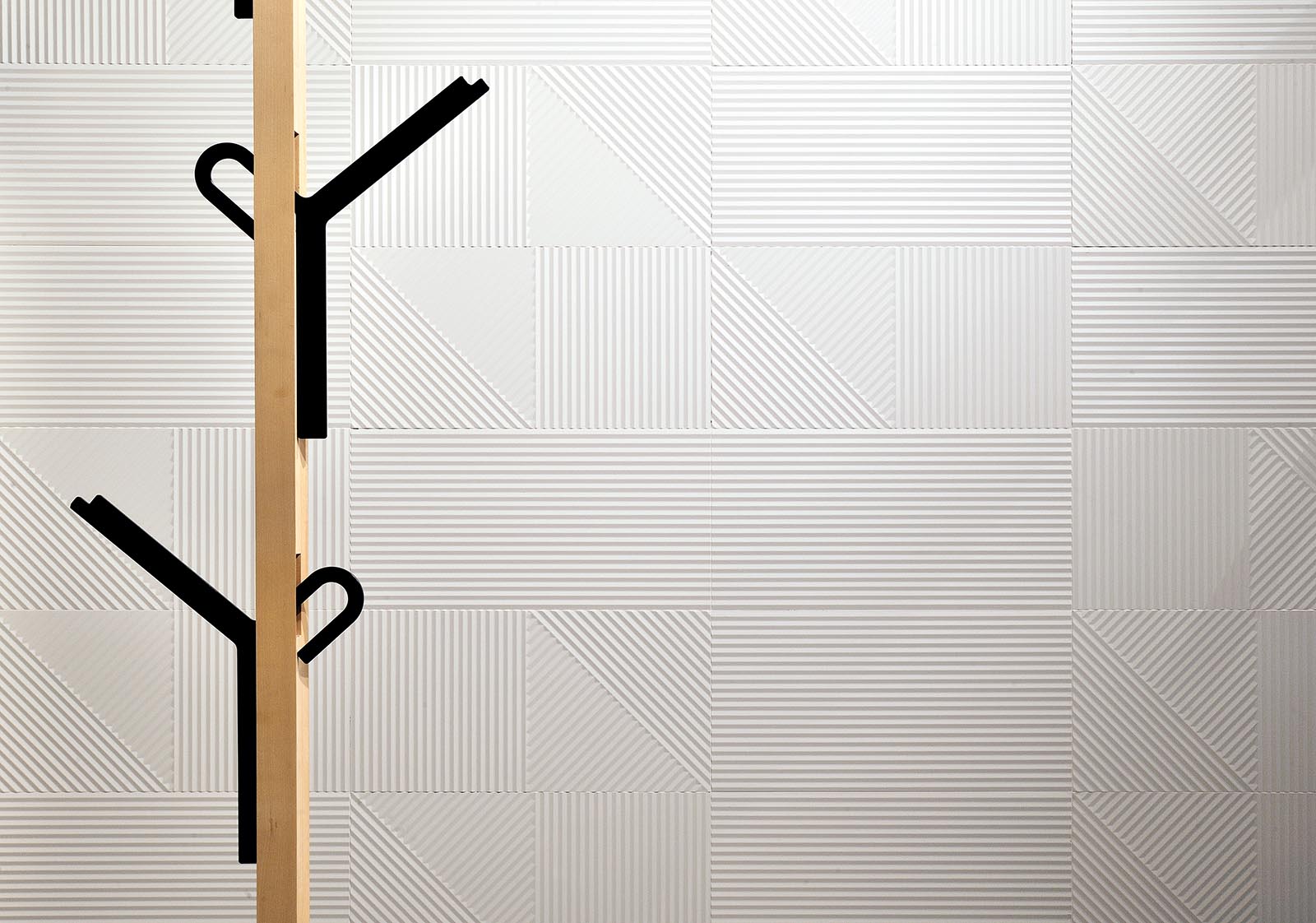 I love how all the colors of this collection flow and work so well together. We are also featuring a lot of new and interesting patterns, ranging from traditional to contemporary designs. If patterns are not your thing *gasp*… I kid, I know certain spaces don't or won't need patterned tiles, we have some beautiful solids that will transform your design. That's why I've coined the phrase 'Solids are Sexy Too" (trademark Erin's Picks 2019), because it's true. Solid colors, whether tile, paint, wall covering, or flooring, can have a huge impact on a space. We have quite a few collections this season with great solid colors and size formats that allow you to create some minimalist layouts. There is a lot of emphasis on straight stack layouts in vertical and horizontal orientations. I am a fan of vertical straight stack. How would orientate your sexy solids?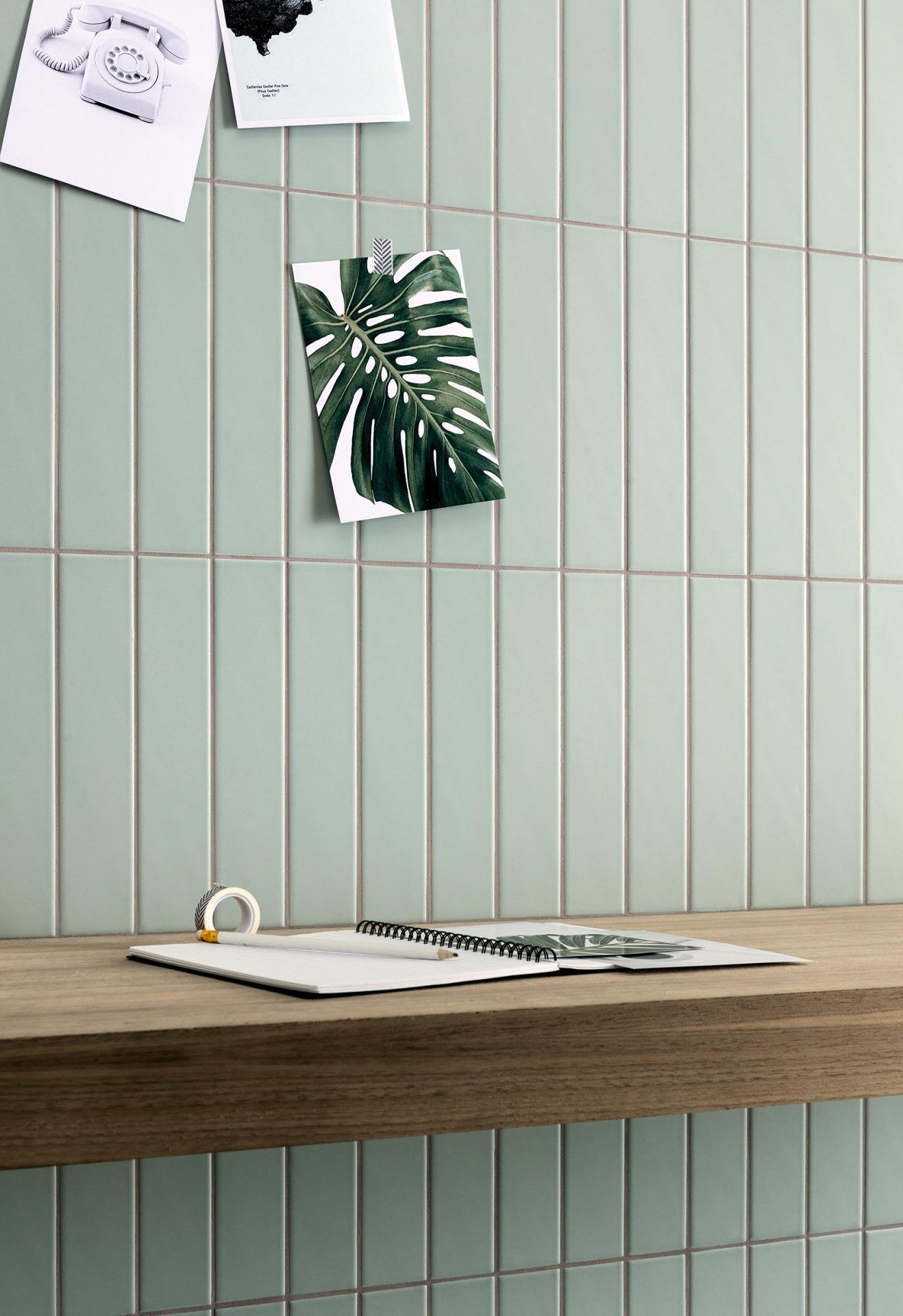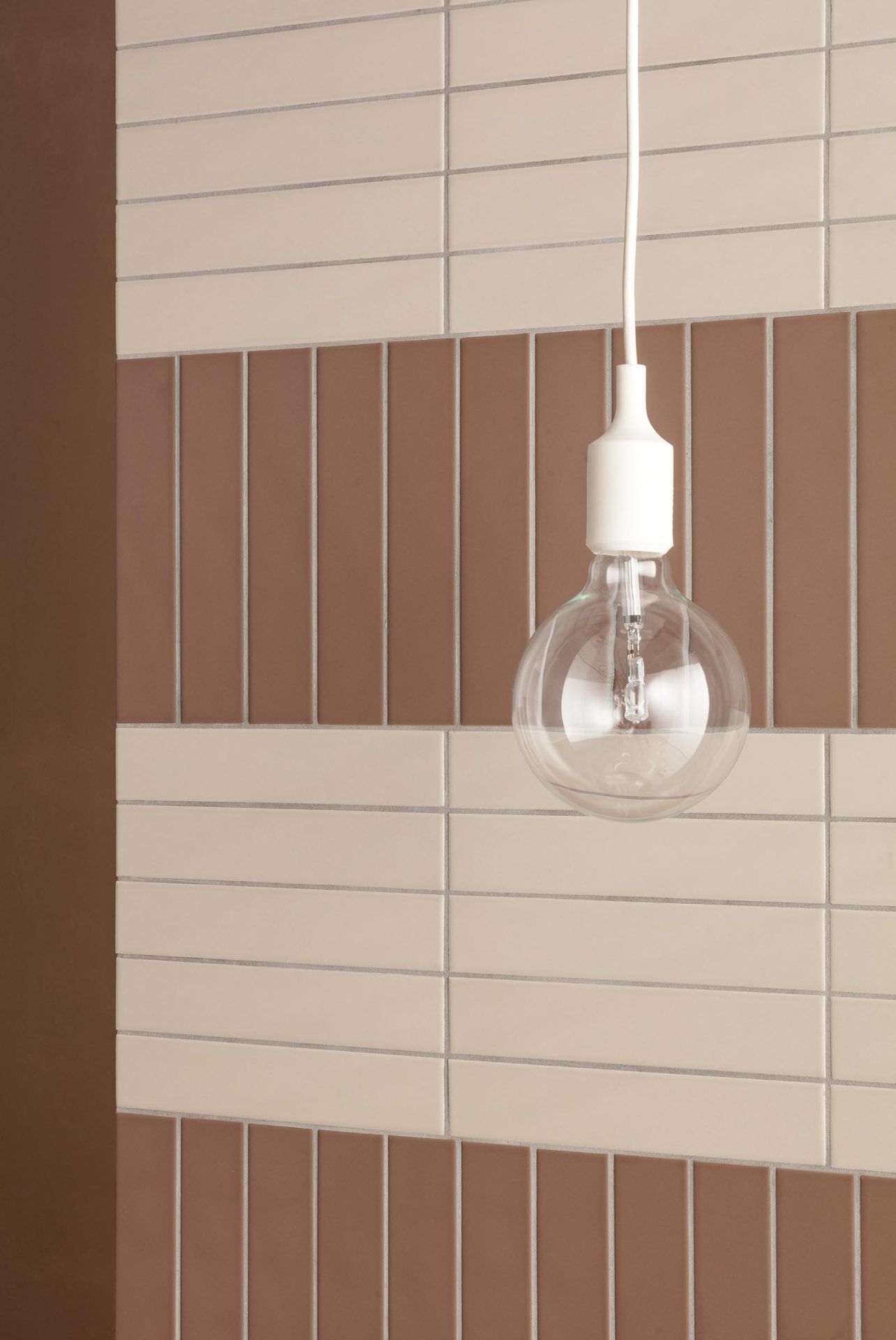 ---
TILE PALETTE FOR 2019 FALL WINTER DESIGN CONCEPTS FOR TILE 
My February and March blog posts featured our Design Concepts for Tile. This was a new idea by Creative Materials' Design Services Department where we created renderings with our featured collections. We're working on new palettes using the 2019 Fall Winter Collection and here is a preview of them. What do you think?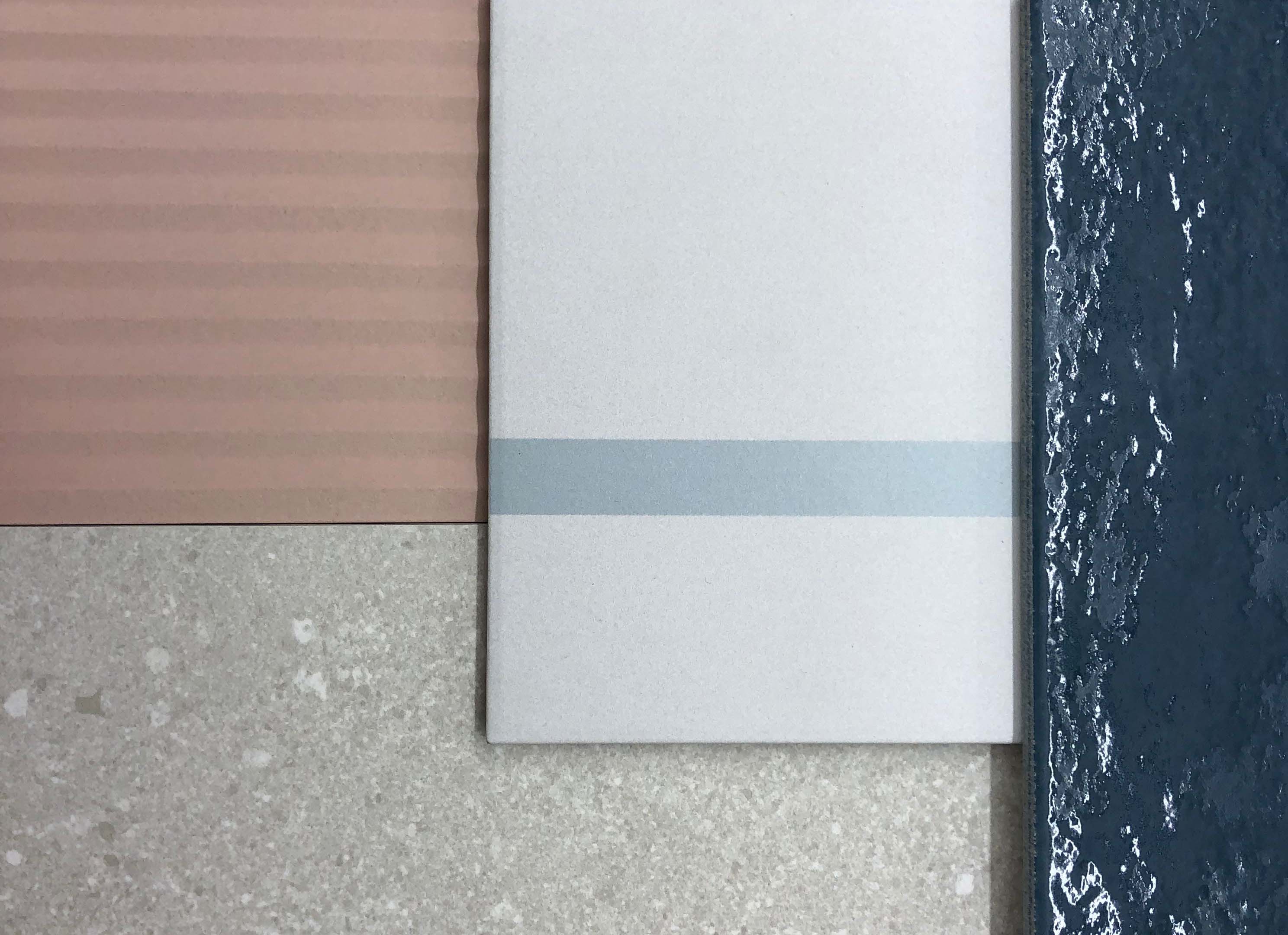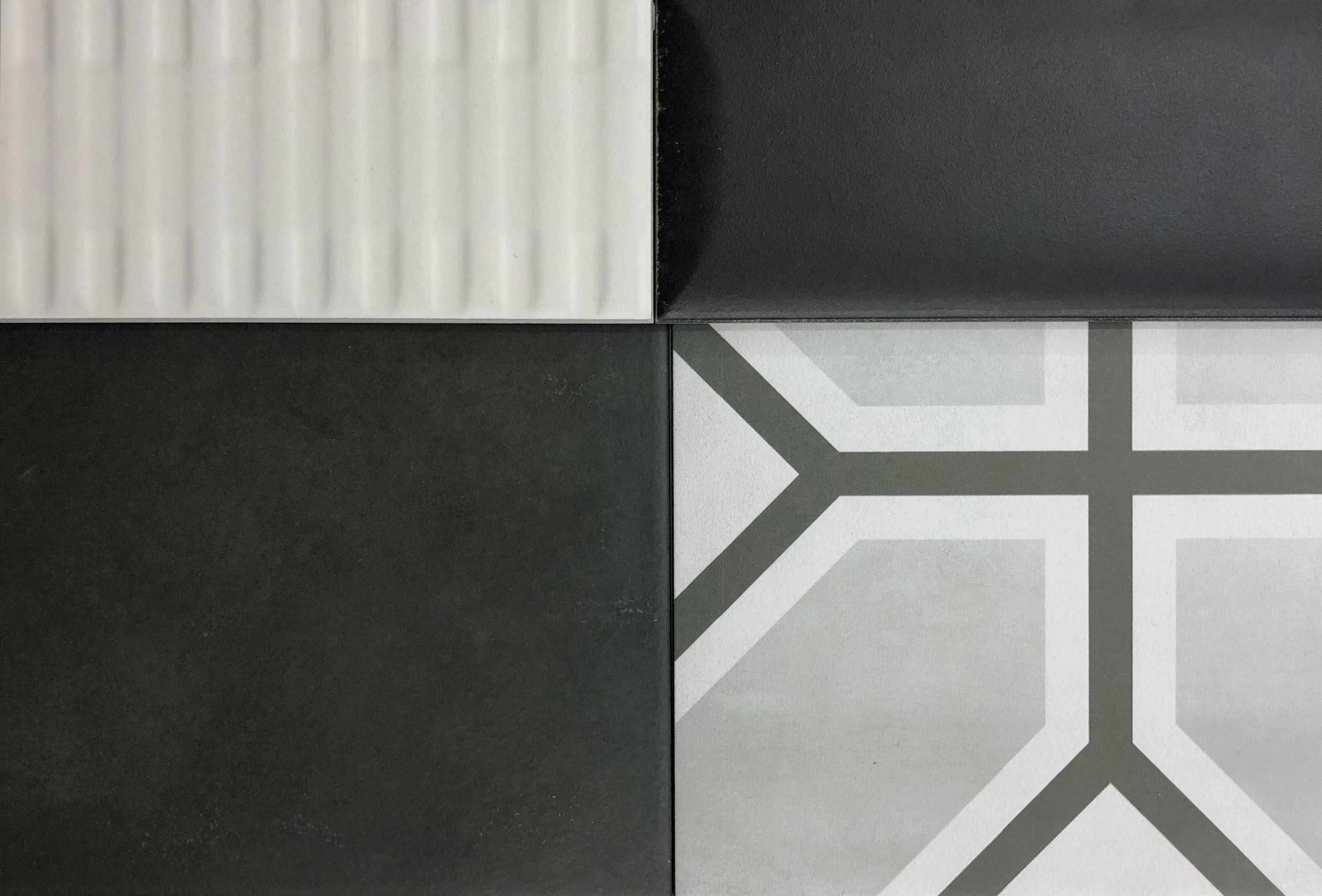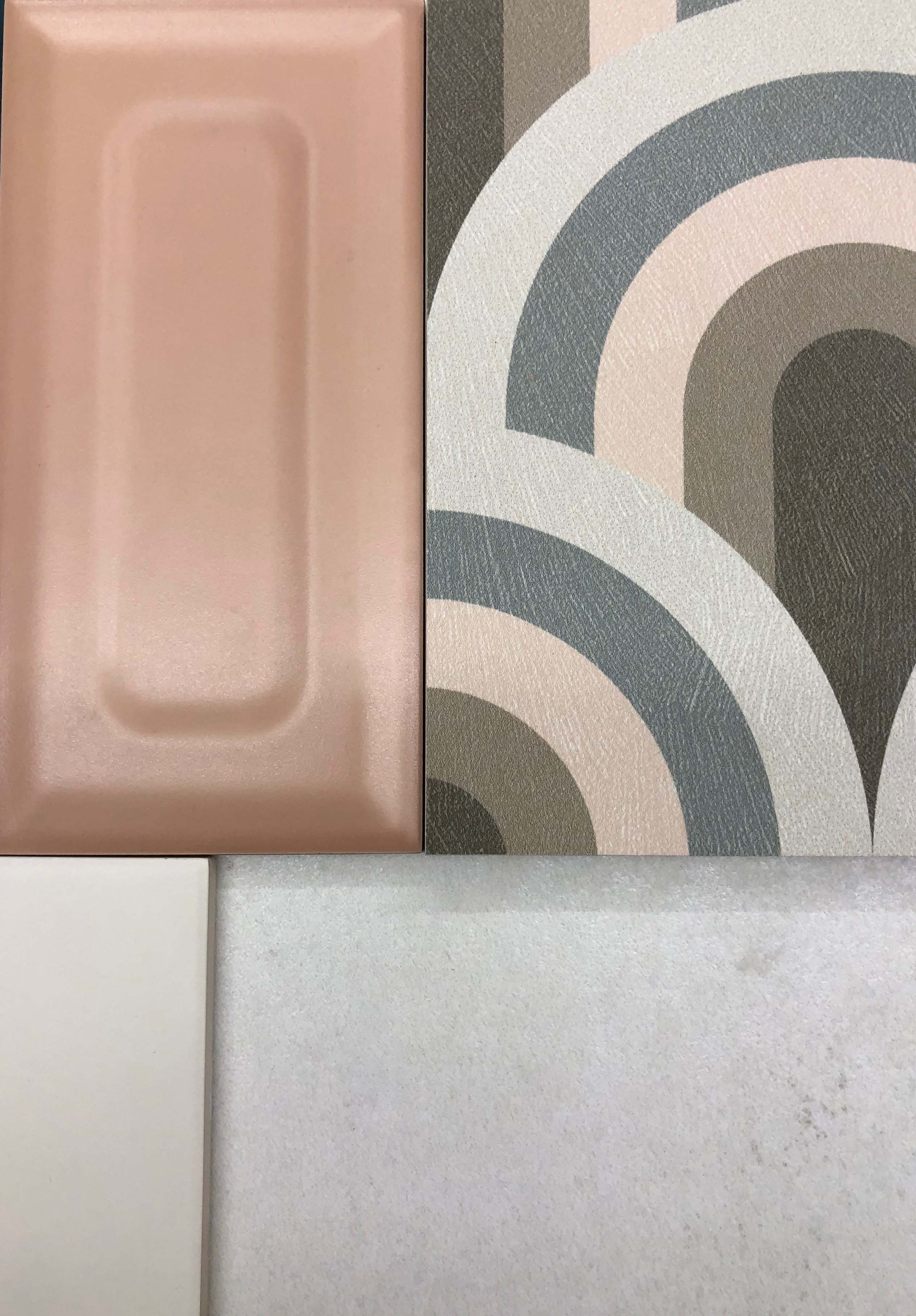 ---
I hope you love these collections as much as I do! I can't wait to see what you create with our great patterns and sexy solids.
I know our Architectural Sales Consultants will be scheduling times soon to show the 2019 Fall Winter Collection. If you don't know who your consultant is, contact us here, and we'll connect you.
Until next time…
E